Snow Leopard Photographed in the Night in Aksai, Gansu to Strengthen Protection of Endangered Species
www.lanzhou.cn
2019-04-17 10:35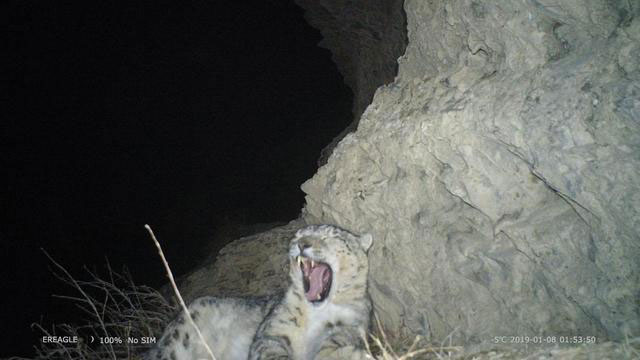 The World Wide Fund for Nature (WWF) and the staff of the Forestry Ecological Management Office of Aksai Kazak Autonomous County in Jiuquan City, Gansu Province recently collected and recovered the infrared cameras set up, and found a large number of photos and videos of snow leopards' nighttime activities from the 17 cameras recovered.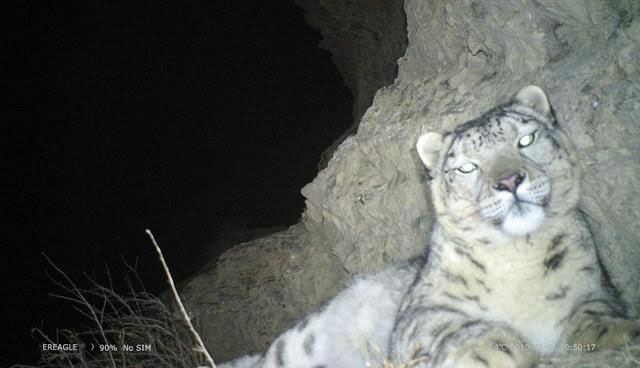 Snow Leopards, known as "barometers of the health of high-altitude ecosystems", are mainly active in the Himalayan region. They are also known as "snow king of the hill "due to their long-term activities near the snow line and snow. China's Red Book of Endangered Animals has listed it as an endangered species. At present, China is the largest distribution country of snow leopard in the world, covering 60% of its habitat.
Li Zhilong said that snow leopard is an animal that "sleep in the daytime and be active at night", and its behavior pattern at night is still lack of research and entity tracking. This observation data recorded the behavior reappearance of snow leopard from night to more than 6 hours in the morning, which is of great significance for a comprehensive understanding of snow leopard's life behavior pattern.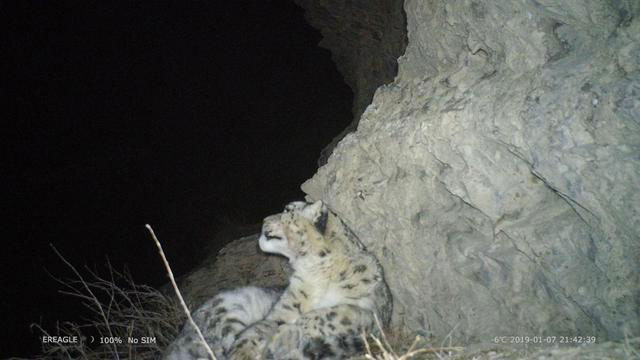 "According to the current data, Snow Leopard has frequent independent activities during the spring and night in the Axe area." Li Zhilong said that in the later period, the staff will continue to strengthen cooperation with WWF, accumulate experience, scientifically and rationally deploy more infrared cameras, so as to continuously expand the monitoring range, cover the snow leopard's activity area, and continue to monitor the dynamic information of the snow leopard, thus effectively protecting the animal.