Lanzhou female trainer Yu Yali and her sea lion "partner"
www.lanzhou.cn
2019-05-08 10:16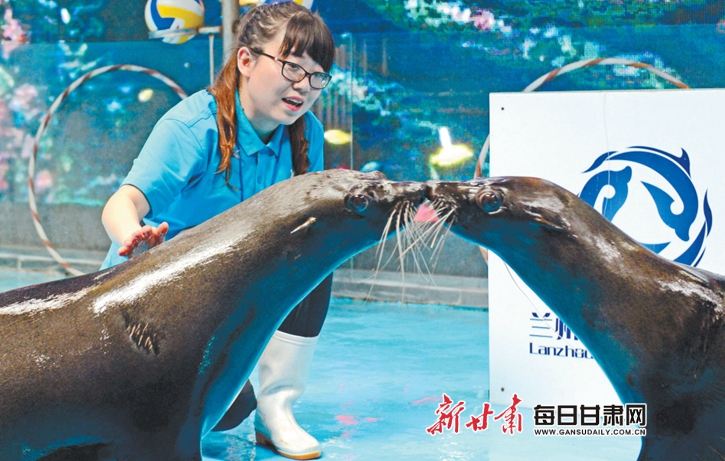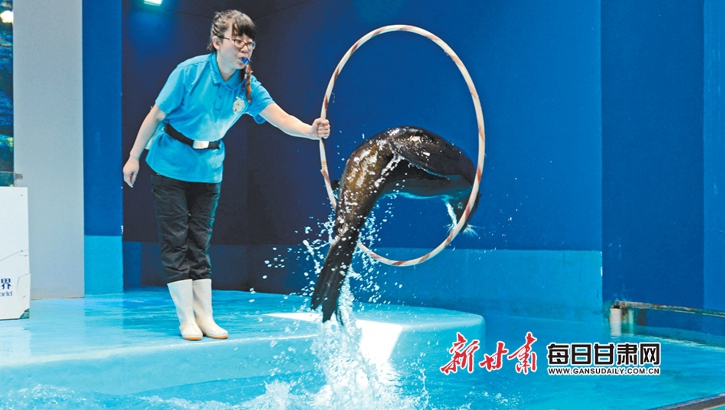 Top ball, drill ring ... In the azure deep pool, the sea lions of Lanzhou Polar Ocean World make various movements under the guidance of the trainer, and attract a chorus of amazement with their handsome appearence each time. "10 minutes on the stage, ten years under the stage", marine animals can learn these performance skills, are inseparable from the trainer's pay.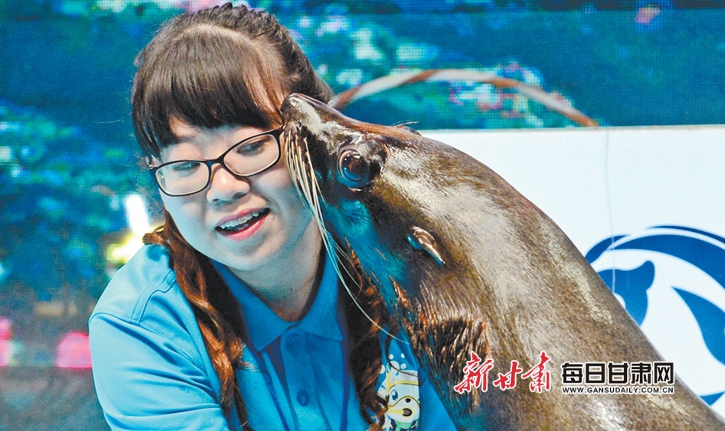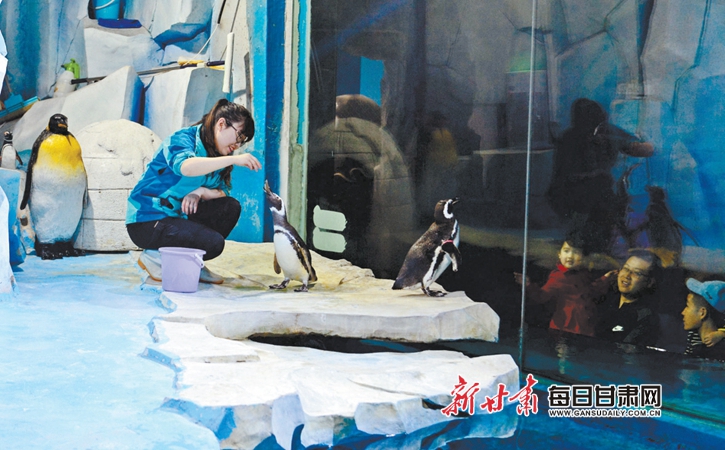 In Lanzhou Polar Ocean World, trainer Yu Yali is training sea lions. the 90's Yu Yali, a female trainer has been domesticated dolphins and sea lions for more than 4 years. As the love of animals from an early age, she chooses the major in animal medicine in the university , after graduation to work as a trainer. Everyday in addition to feeding, training, performance, she cuts bait, measures temperature, cleans the pool and so on. It is much more tiring to domesticate animals than to take care of children. In her eyes, the animals are lovely "little children", in addition to training them to perform everyday, she does as their "nanny." Yu Yali says that sometimes she works so tired, but when see those little cuties running towards, she feels that it is a kind of happiness to be needed, and enjoys in it.