Recycling milk tanks turn into cigarette butt collectors appear in Anning District
www.lanzhou.cn
2019-05-20 10:10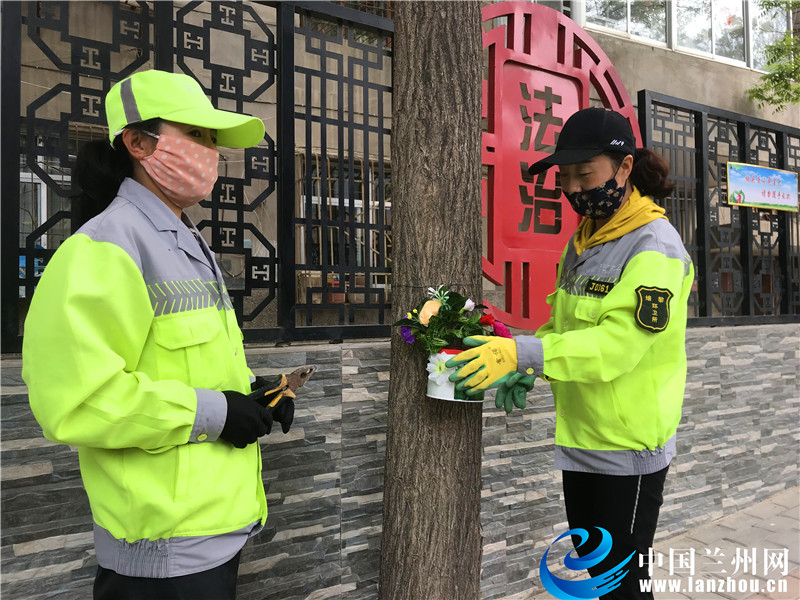 Smokers think it's very meaningful
  On May 14, a row of neat, beautiful basket-type cigarette butt collectors cover all the Anning District Xiangyang new village, attract the past residents to stop to watch, "Cigarette butt Collection" --the words are particularly striking. What is this? It's a good idea from cleaners at Peili Street Sanitation Institute of Anning District Sanitation Agency's .
  22 cleaners use their rest time to pick up milk tanks and carefully modified, to make beautiful cigarette butt collectors. It's not only beautify the roadway environment, but also to provide convenience to smokers, to eliminate the bad habit of throwing cigarette butts anywhere.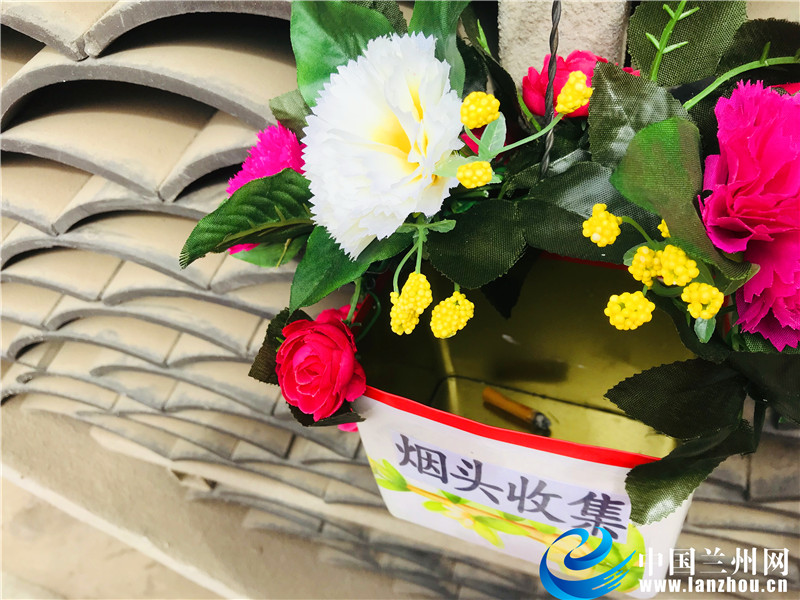 Milk tank turns into cigarette butt collector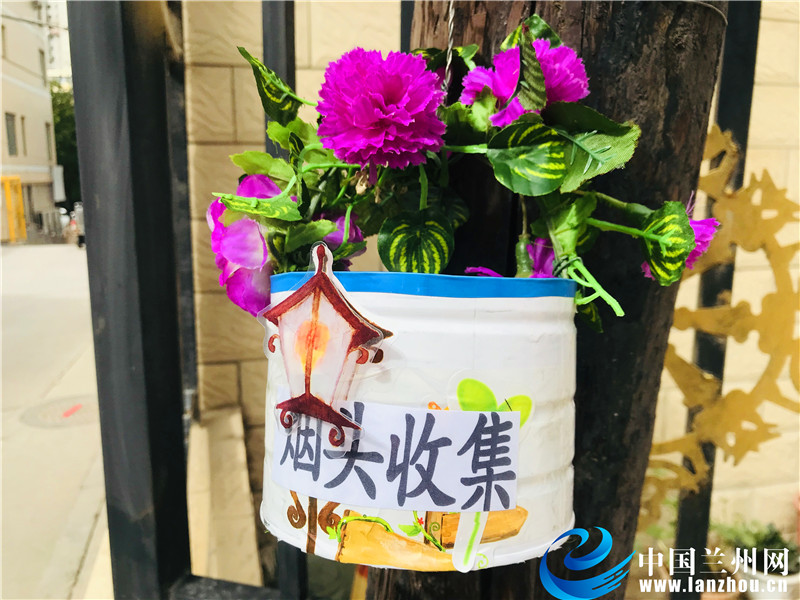 Zhang Cuiyun, a cleaner at the Peili Street Sanitation Institute, is responsible for cleaning Xiangyang new village Lane, which is about 3000 metres in length. Everyday from 4 o'clock in the morning to 10 o'clock in the evening, the pair work shifts, averaging 9 hours a day per person. In the cleaning, often find that the road is full of cigarette butts, how to let smokers consciously "Do not litter cigarette butts"? 22 cleaners at the Peili Street Sanitation Institute open a brainstorming and make cigarette butt collectors! Since May 5, they have been working together, in the daily work, pay attention to the collection of used milk powder cans, silk flowers, laundry barrels, canned bottles, wire and other raw materials, through careful packaging, produce more than 70 flower basket type" cigarette butt collector" .
  "When we finish smoking and don't find the trash can, we get used to throwing cigarette butts at our fingertips, and the cleaners follow us and pick them up, they are hard to do it." A passing smoker agrees, "this measure is very meaningful and necessary, does not take up space and is environmentally friendly, and waste utilization is worth promoting. "