Magical geological self-driving secret palace in the western suburbs of Lanzhou
www.lanzhou.cn
2019-05-22 09:48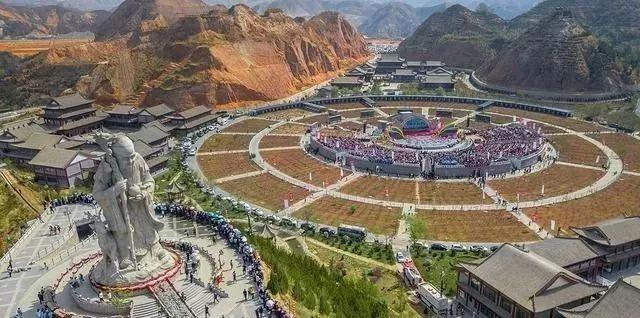 There is a magical natural geological landscape in the western suburbs of Lanzhou-"Tianfu Sand Palace", which has not yet been fully developed, does not accept tickets, visitors can go by car, is an amazing Lanzhou environmental niche.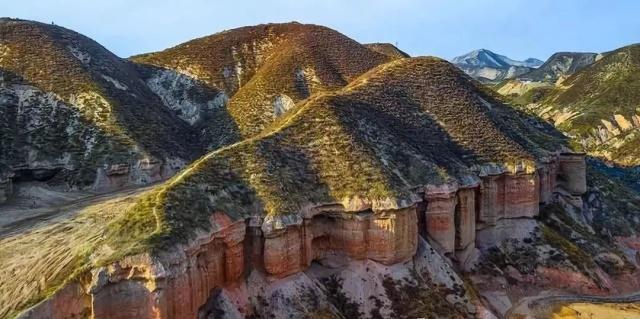 "Tianfu Sand Palace" is a geological spectacle on the edge of the city, a more than 10-kilometer drive from the Zhongshan Iron bridge in the heart of Lanzhou. This is a canyon view, located on the north side of Renshou Mountain in Anning District, on the North Ring road Qingshi Trench Bridge can be seen. The huge statue of the Renshou Mountain is a signpost, the canyon entrance, is not far to the east of the god of longevity sculpture, and the red sandstone landform is well recognizable. Because it's not a scenic spot at the moment, there are no buses to reach and it takes self-driving and charter cars to get there.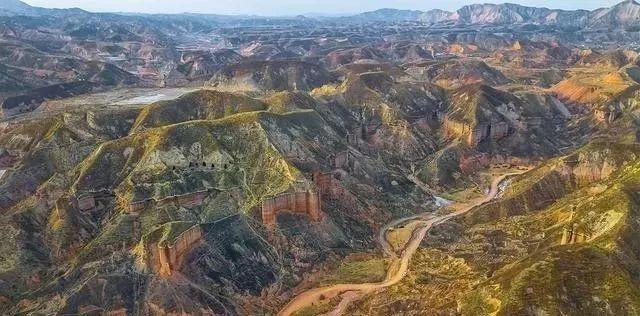 "Tianfu Sand Palace" geological landscape is similar to Danxia landform, many foreign geological experts have made a special trip to investigate, although the red conglomerate here is towering like a wall, the appearance is very similar to the Danxia landform, but the geological structure here does not fully conform to the definition of Danxia landform, it' a more special geological structure of the compound causes. Academia usually calls the upper orange sandstone layer of the mountain wall as the "Anning system" landform, because it belongs to Lanzhou Anning District, at the same time, some experts call it "Near Danxia landform."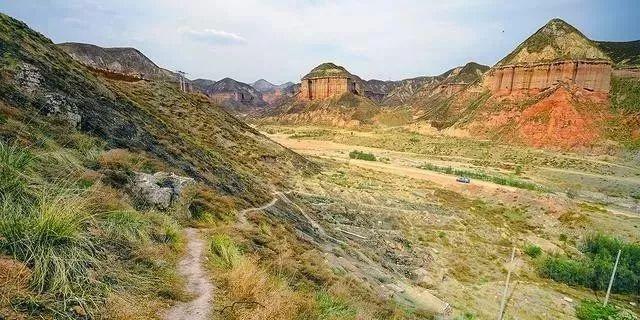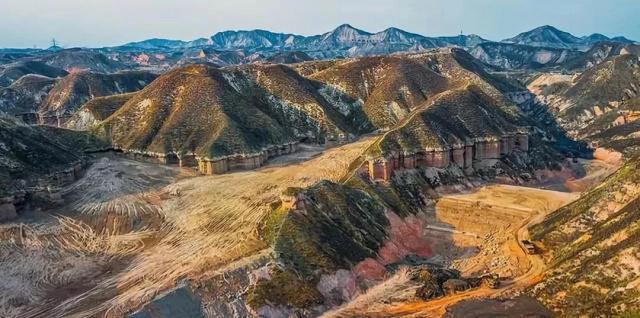 Construction of scenic buildings has begun on the hills near the canyon entrance and is still free of charge. Because of the low visibility, visitors can find the canyon through the navigation software, the entrance road is more difficult to find. The whole area is huge, from the air can see the mountains stretching northward, it's a fantasy desolate landscape, the city in the southeast direction of the mountains. It's very close to the city centre and it's an interesting and magical sight.