The daughter of "Dunhuang's patron saint" Chang Sha'na visited Northwest Normal University, telling her relationship with Dunhuang
www.lanzhou.cn
2019-06-12 10:30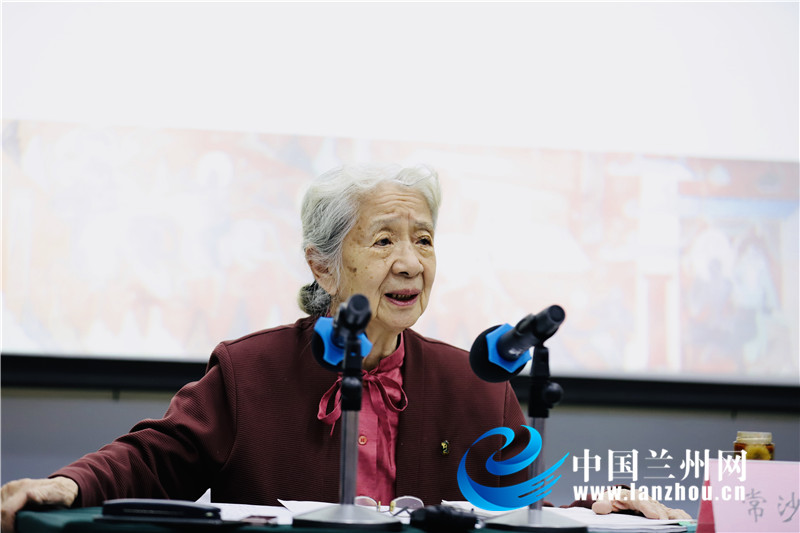 On May 19th, Ms. Chang Sha'na, the daughter of Mr. Chang Shuhong, the patron saint of Dunhuang, visited Northwest Normal University. She gave a special report entitled "Flowering Dunhuang – My Lifelong Career" to more than 200 teachers and students. The conference was full of people, and many fans of Ms.Chang Sha'na came to listen to her story with Dunhuang.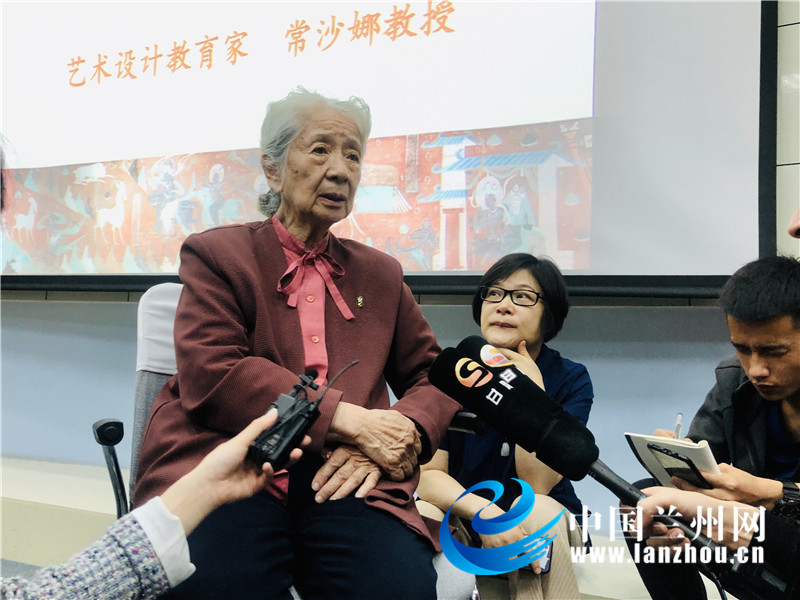 As a well-known Dunhuang arts and crafts design and research expert at home and abroad, Ms. Chang Sha'na has participated in the design of emblem of the Chinese Communist Youth League, the architectural decoration of the facade of the Great Hall of the People and the architectural decoration design of the banquet hall, as well as the architectural decoration design and mural creation of national key architectural projects such as the National Culture Palace, the Capital Theater and the Capital Airport. Her representative works are the "Costumes of Dunhuang dynasties" and the "Dunhuang ceiling patterns" and "Dunhuang murals". In 1997, she hosted and participated in the design of the large-scale gift sculpture "Forever Blooming Bauhinia" presented to the Hong Kong Special Administrative Region by the Central People's Government.
Ms. Chang Sha'na, who is in her eighties, is still graceful and elegant. Regarding fashion, she said: "Fashion is not yellow hair, not a miniskirt. Fashion has its own characteristics. We are Chinese, and the traditional Chinese elements are fashionable."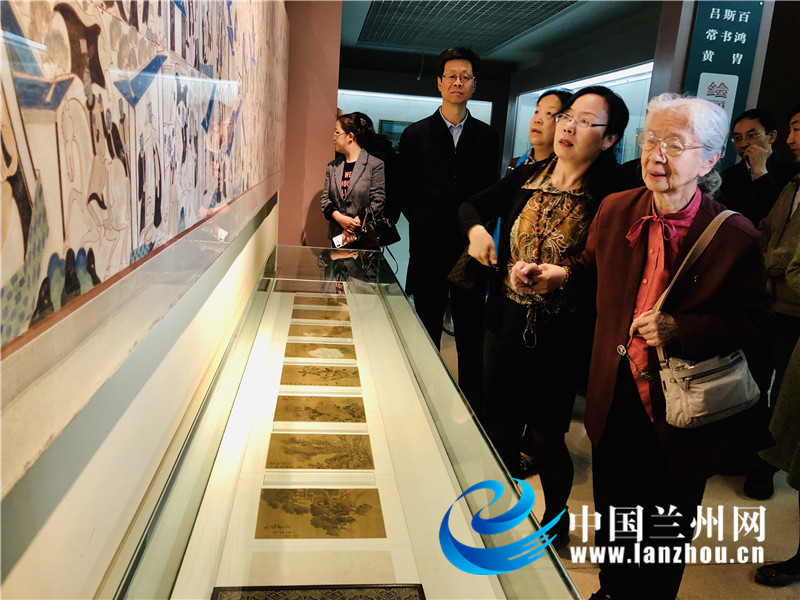 At the age of 89, Ms Chang Sha'na is very learned her lecture is inspiring. At the end of the report, Ms. Chang said to young people: "Only the national, scientific, and popular culture has vitality, which is the foundation of the Chinese nation's context. Dunhuang is a university and Lanzhou is an important node of the Silk Road Economic Belt. No matter what your majors are, you should go to Dunhuang to study and research, and then to be creative. Because the education of art should be fundamentally explored. 'Life is endless, trekking is continuous', I hope everyone will always remember the original heart and protect and inherit the blood of Chinese culture."