Food and passion at Jincheng night
www.lanzhou.cn
2019-07-04 09:53
The interview team of 2019 national network media Gansu eco-environmental protection large-scale interview activity came to Lanzhou Chengguan District Nanguan ethnic flavor night market, stepping on the night of Jincheng, to taste the delicious food and feel the enthusiasm of the city.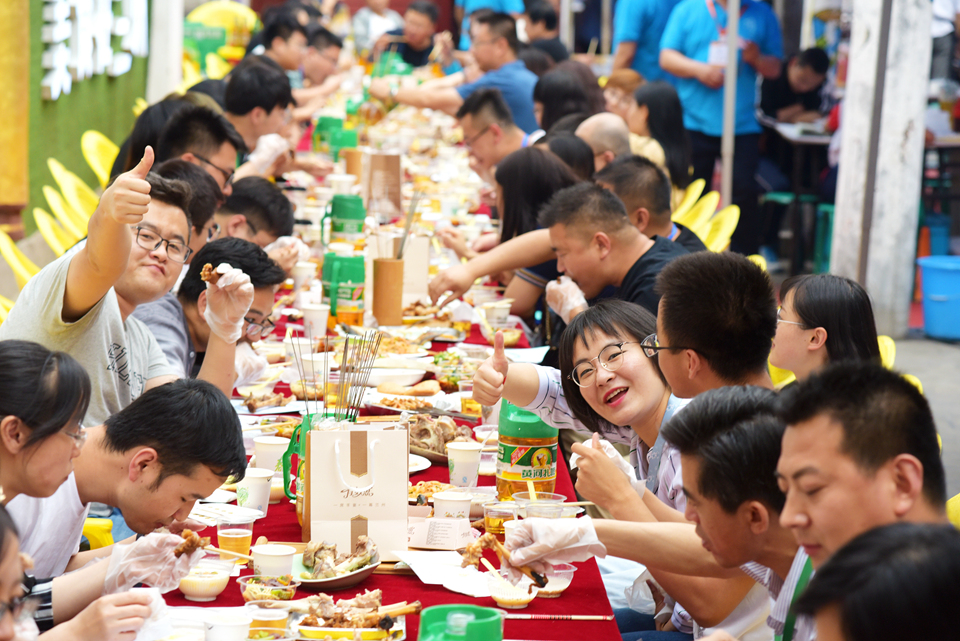 Lamb is naturally the main character of the ethnic flavor street. The lamb from the ribs, shoulder blades, ridges, front legs, sheep's hooves, and sheep's heads is skilled lying into pieces, slices, or finely worn on an thin iron stick, or stacked on a board. Then follow your requirements, serve with a grilled of cumin and secret dressing, or a rich soup mixed of the lamb internal organs...! While biting and chewing, the tongue-sharp taste buds feel the gift from the food. With another chilly beer, it's all so pleasant.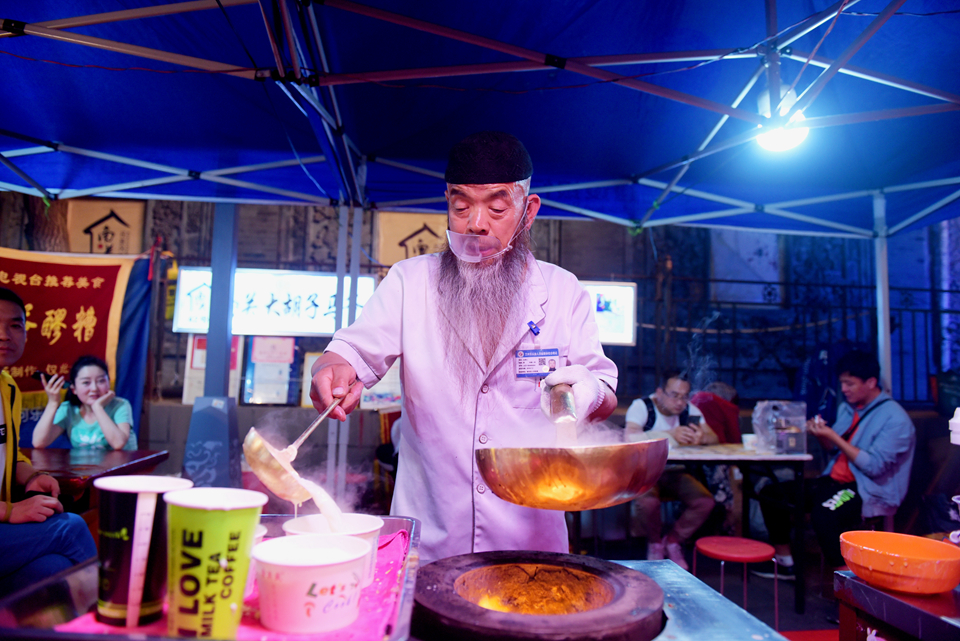 Jincheng Lanzhou is a famous city of the "Ancient Silk Road" from the Han and Tang Dynasties, which is more than 2,000 years old and brings together food from along the route. Nanguan ethnic flavor street buildings after updating are as the style of Ming and Qing, through the Lanzhou ancient eight scenery for the elements of the world's largest blue porcelain plate, Lanzhou beef noodle sculpture "noodles love" and many other characteristics of cultural landscape, as well as custom-made antique dining car and other night market facilities, fully excavate and highlight Lanzhou's regional culture. About 160 stalls have been set up on Nanguan ethnic-flavored street, with a total length of about 300 meters, MaYe laozao, Xinjiang Grill, Shandan fried bola, Teapot strings, Court beef patties, Yunnan copper pot rice, ZhangYe xiaofan, Jincheng gamianpian... Interview group reporters taste more than 80 kinds of delicious and constantly highly praising it's too rich.