The Grand Opening of the the First Zhangye, China Colorful Danxia Hot-air Balloon Festival
www.lanzhou.cn
2019-09-03 15:59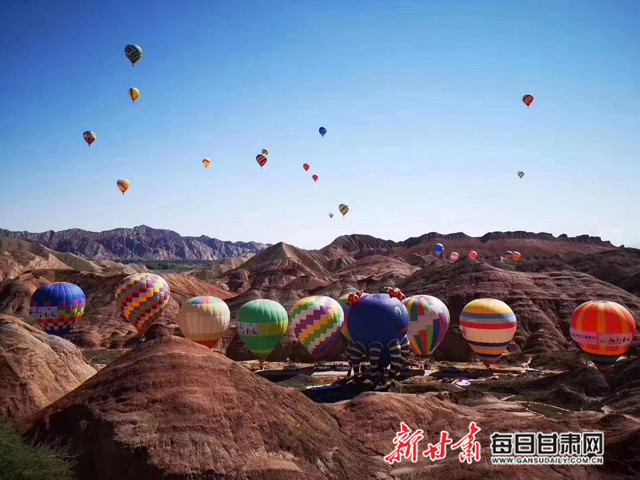 On July 23rd, the opening ceremony of the first Zhangye, China colorful Danxia hot-air balloon festival was held in Zhangye colorful Danxia tourism scenic spot. 100 hot air balloon athletes from all over the country drove 100 hot air balloons and took off from the colorful Danxia scenic spot at the same time. They flew over the entire scenic spot and enjoyed the beautiful scenery of colorful Danxia landform with hot-air balloons.[photo by Yang Hongli]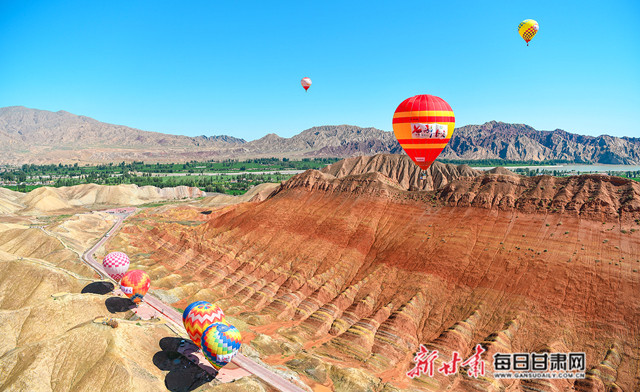 As the only composite area of Danxia landform and colored hills in the world, Zhangye colorful Danxia tourism scenic area enjoys the world's top ten magical geographical wonders, one of the world's most unforgettable 22 sceneries, the world's most beautiful Danxia with its unique colors and shapes. According to reports, the first Zhangye, China colorful Danxia hot-air balloon festival was held for 2 days. In the meantime, 100 hot-air balloons will fly freely in 4 spots and have captive flights in 3 spots over the colorful Danxia. Visitors can take a hot-air balloon to "snap up" and experience the sunrise and sunset at a close distance. China rainbow mountain has a magnificent view of the harmonious blend of colorful hills and Danxia landforms.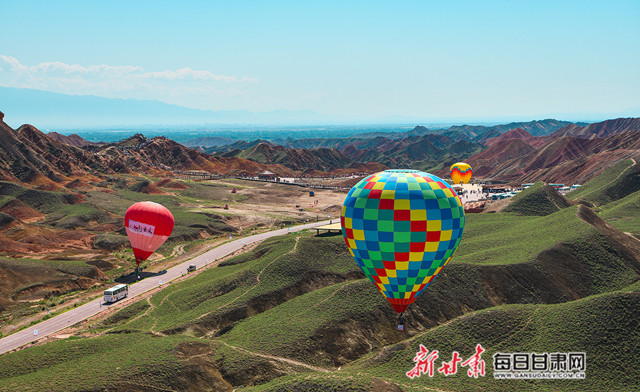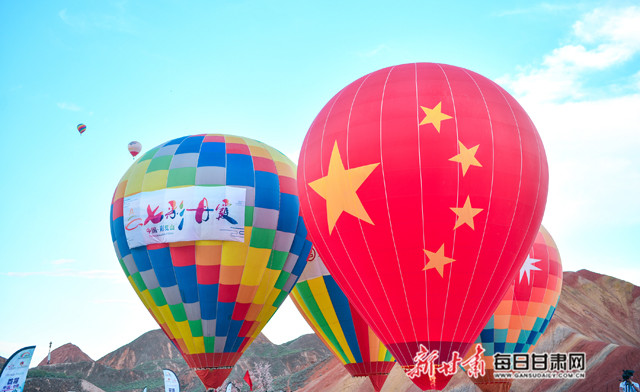 The first Zhangye, China colorful Danxia hot-air balloon festival was held in the colorful Danxia scenic spot. In accordance with the concept of "improving development by competition", we created a diversified IP theme of colorful Danxia, promoted the in-depth integration of sports and cultural tourism, and fostered tourism consumption hotspots, speeded up the transformation and upgrading of the colorful Danxia tourism industry, and created a beneficial attempt for the low-altitude tourism integration development demonstration area. What's more, the colorful Danxia enhances the international popularity of the scenic spot through hot-air balloons and promotes the development and utilization of cultural tourism resources. It promotes the perfect integration of Zhangye culture, sports, ecology and tourism. Meanwhile, it launches a powerful initiative for tourism brand in Zhangye of "outdoor sports experience zone" and "the integrative development demonstration area of sports and medical treatment"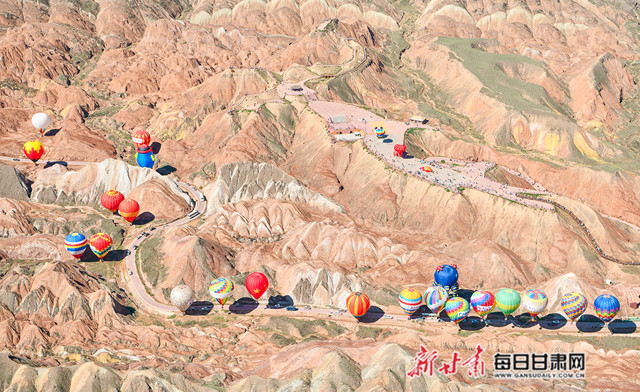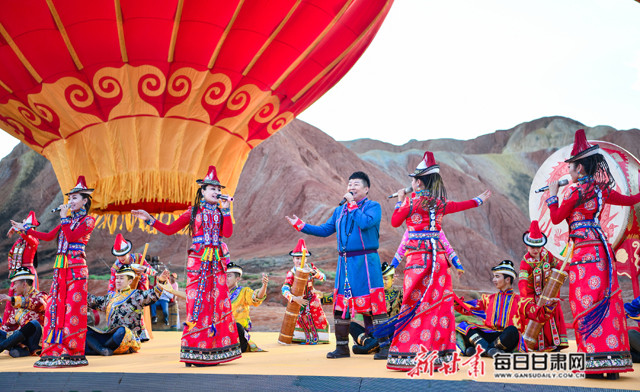 The geologic features of Danxia scenic spot and the good near-air environment have safe and stable operation of the hot air balloon project. It has been lasted for four years. In 2016, Danxia scenic spot cooperated with the aviation sports club of China aviation international, and invited professional teams to fly over the scenic spot by hot air balloon. After a year of field operations, Danxia scenic spot was officially identified as "one of the most popular tourism spots for hot air balloon flights in the Northwest". The project has also been well received by tourists. In addition, the colorful Danxia is interlaced and colored. It is as if a colorful fairy tale world. Also, it is suitable to overlook from high altitude and carry out free flight by hot-air balloon. The activity will show the visual feast of Danxia mountain by hot-air balloon to domestic and foreign tourists. Besides, it aims to realize the normalization of the free flight of hot air balloons and gradually creates the colorful Danxia scenic spot into a Chinese aerial tourist by creating the oriental "Kappadokia" as the theme IP.