Show Different Cultures behind Peace Drum and Wushan Heaven Drum & Love Documentary Series Screening Activity was Held
www.lanzhou.cn
2019-10-28 10:20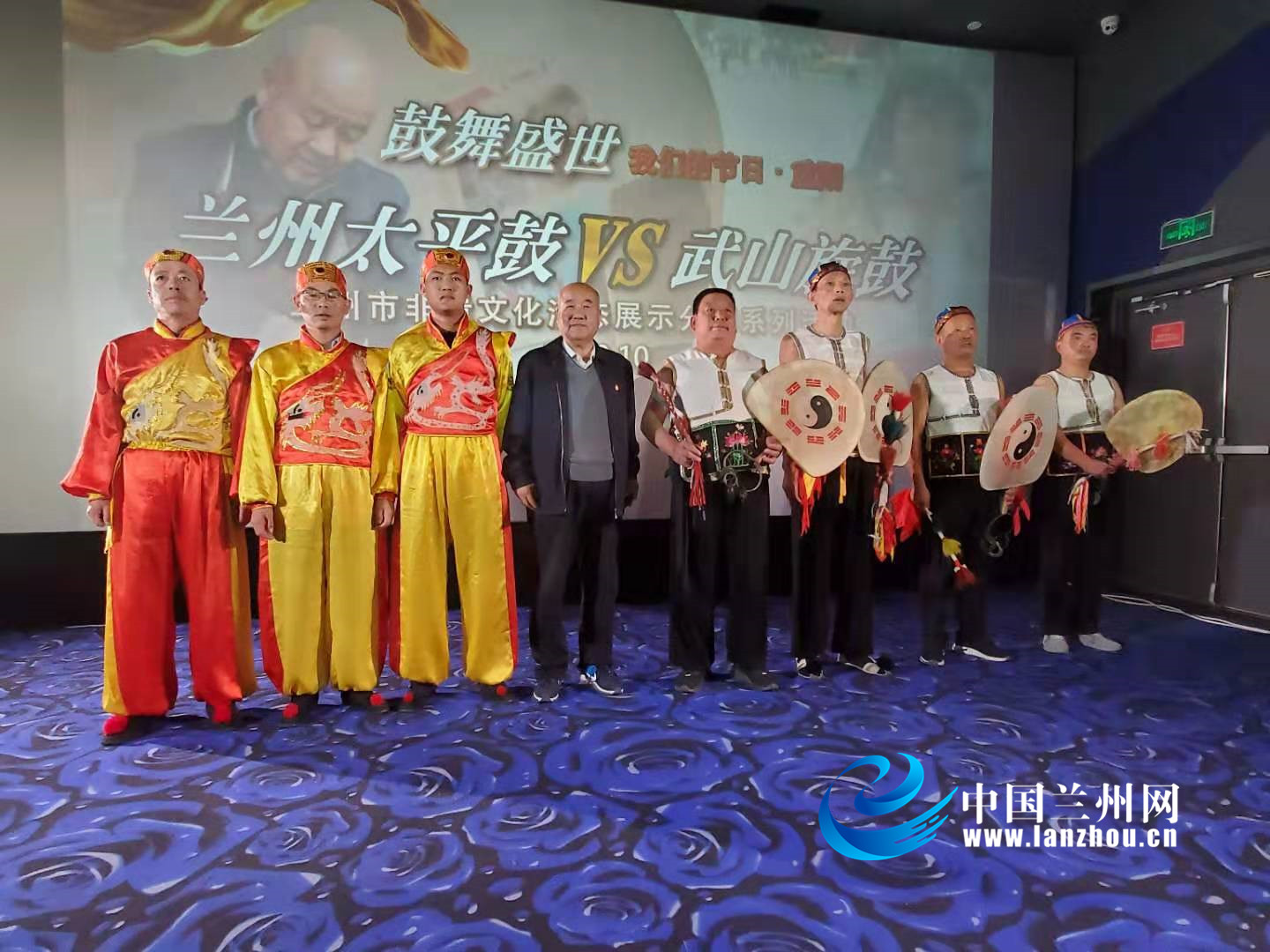 On the morning of October 12, Love Documentary Series Screening Activity and "Our Festival · Living Intangible Cultural Heritage" Series Activity was held in Baian Studios. Lanzhou Peace Drum and Wushan Heaven Drum were presented in the form of documentary, and the inheritance and development of Lanzhou Peace Drum and Wushan Heaven Drum were introduced.
Lanzhou Peace Drum is a national intangible cultural heritage, which is a drum of the Han nationality with strong customs of northwest China. It is mainly spread in Lanzhou and Jiuquan of Gansu Province, and is one of the favorite performances of local people because of its good meaning of celebrating peace. Lanzhou Peace Drum enjoys a good reputation of "The Best Drum in the World". Lanzhou Peace Drum, Ansai Waist Drum, Imposing Percussion, Kaifeng Great Drum and Fengyang Flower Drum are the "Five Drums in China". Wushan Heaven Drum is also known as "Sheep-Skin Drum", "Fan Drum" and "Army Drum", which is spread in Tange and Longquan Township area of Wushan County. The traditional activity time of Wushan Heaven Drum is the late spring and early summer of each year, which can strike a strong and powerful symphony, with a magnificent and spectacular scene. The drum is played from the beginning of lunar April, and it reaches a climax in early lunar May five. It is ceased in the evening of Dragon Boat Festival, and will continue next year.
On that day, Wei Yonghong, "King of Peace Drum" and Dai Sanhai, inheritor of Wushan Heaven Drum were invited to show different playing methods of drums, so that the guests could further understand the difference between Lanzhou Peace Drum and Wushan Heaven Drum.