The Second China International Import Expo Officially Opened! Lanzhou City Trading Group Has Reached a New High
www.lanzhou.cn
2019-11-11 10:09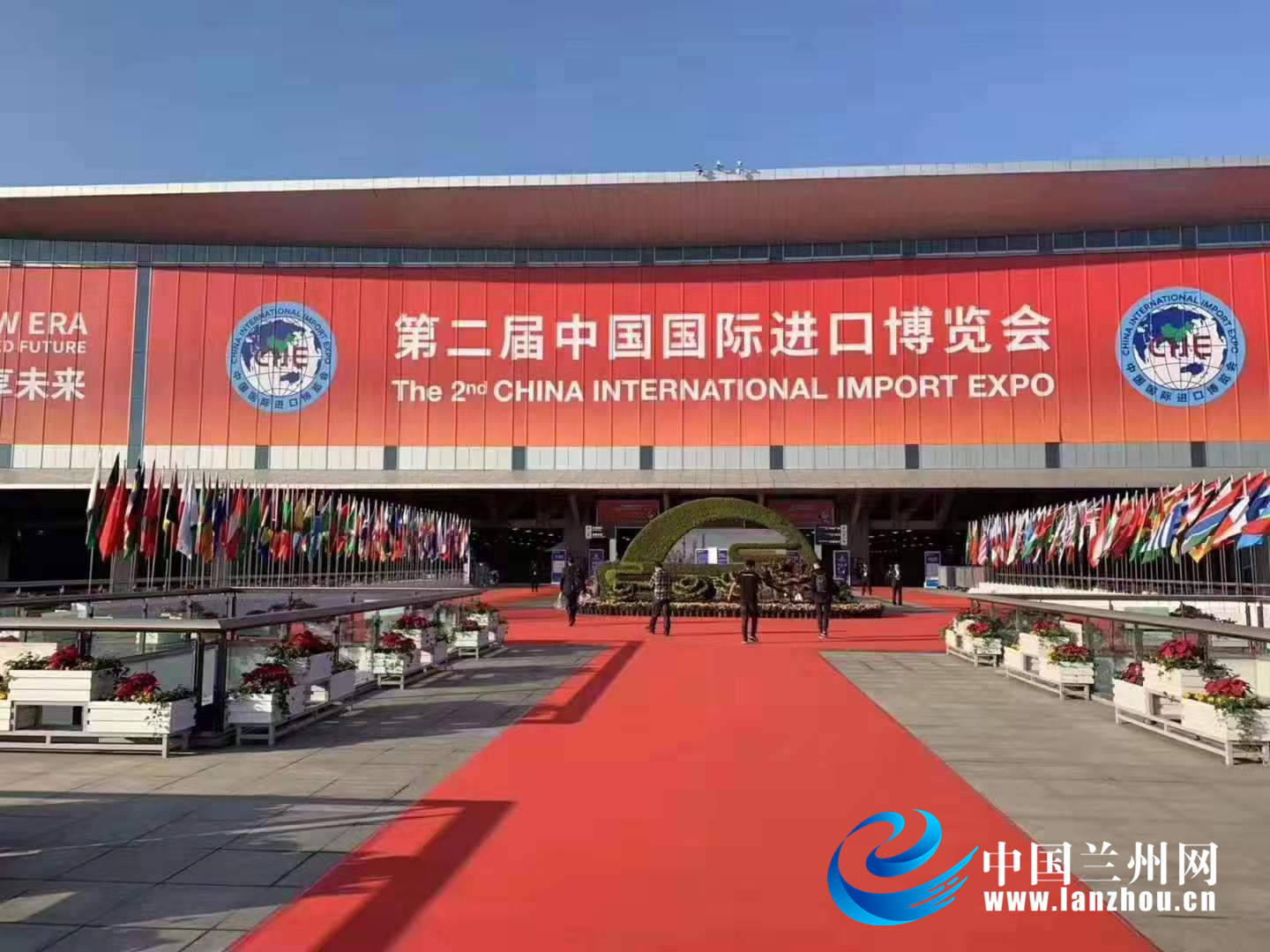 On November 5th, the second China International Import Expo officially opened in Shanghai, and Shanghai welcomed guests from all over the world once again. More than 3,000 exhibiting companies gathered in the National Convention and Exhibition Center (Shanghai), bringing a large number of new products, new technologies and new services.
The total area of national exhibitions and corporate exhibitions of this year's expo will increase from 300,000 square meters to 360,000 square meters, which is larger and more attractive than the first Import Expo.
Twenty-four countries made their first appearance, and thirty-nine countries were re-exhibited of the sixty-four participating countries and three international organizations participating in the National Exhibition of the Import Expo. It covered the five continents. The number of the guest countries has also increased from 12 in the first Import Expo to 15. The participating countries will fully demonstrate their unique cultural and industrial competitiveness, trade in goods and services, industrial development, investment, tourism, humanities, science and technology, and featured industries by various means such as tradition and high technology.
There are more than 3,000 exhibitors participating in the Import Expo, among which the number of exhibitors from the world's top 500 and industry leading companies, as well as the quantity and quality of new products and technologies, are significantly higher than the first Import Expo. The area of the exhibitors has expanded from an average of 74 square meters per company last year to nearly 90 square meters this year.
As one of the components of the Expo, the Gansu Trading Group organized a total of 856 enterprises and institutions, and 2,073 people participated. Among them, Lanzhou City organized 234 enterprises and institutions, and 636 people participated. Compared with the scale of participation in 2018 (124 units in 122 people), the unit has nearly doubled and the number has increased by 1.2 times. At present, the city has confirmed 30 projects to be signed (including 5 projects for Lanzhou New Area)
The activities of the Import Expo will be more abundant, and the comprehensive effect will be further enlarged. During the exhibition, there were more than 300 supporting activities, which promoted economic and cultural exchanges at home and abroad. More than 140 intangible cultural heritages and "China Time-honored Brands" exchange exhibitions will be held in 18 provinces, autonomous regions and municipalities. The intangible cultural heritage and the "China Time-honored Brand" showed four exhibition areas in Gansu Province. The "Ruan'Carved Gourd" and Huayuan Culture Silk Road series of Suzhou embroidery products are the representatives of the city and show the elegance of Gansu to the world.