A Fallen Leave is Indicative of Coming Autumn—Spiritual Civilization Promoted by 28 Stickers
www.lanzhou.cn
2019-12-18 14:31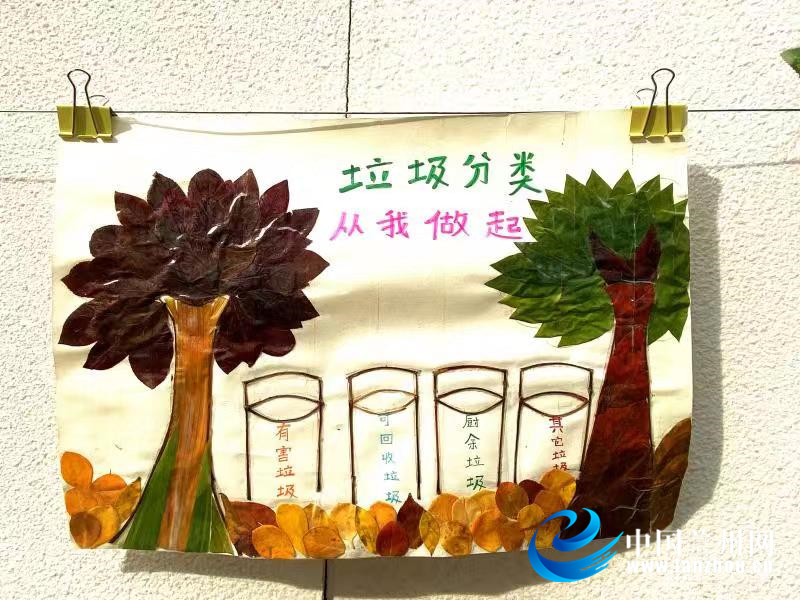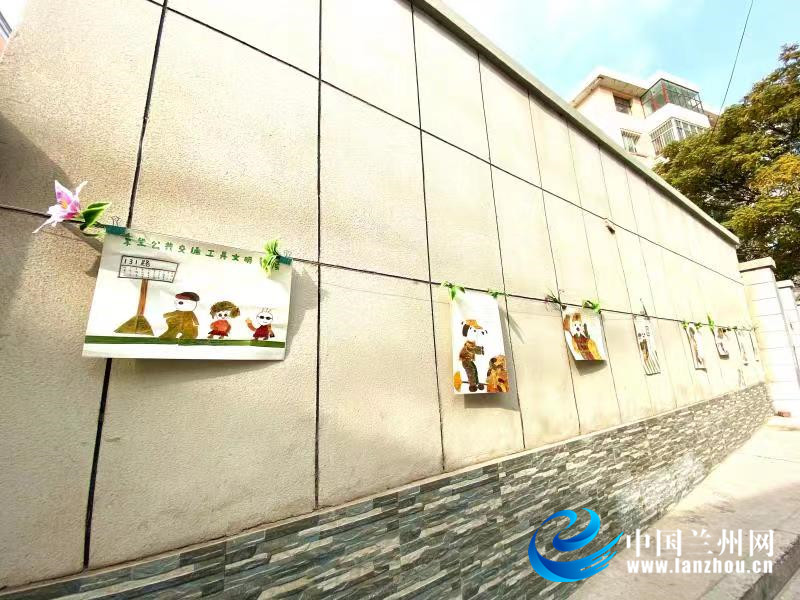 On the afternoon of November 18th, the main road of Xiangyang Community in Peili Street, Anning District, Lanzhou City was noisy with a large crowd of residents watching and talking about some stickers on the wall. "It's wonderful, It's amazing..." Some residents erected their thumbs to praise the sanitation workers working on the street.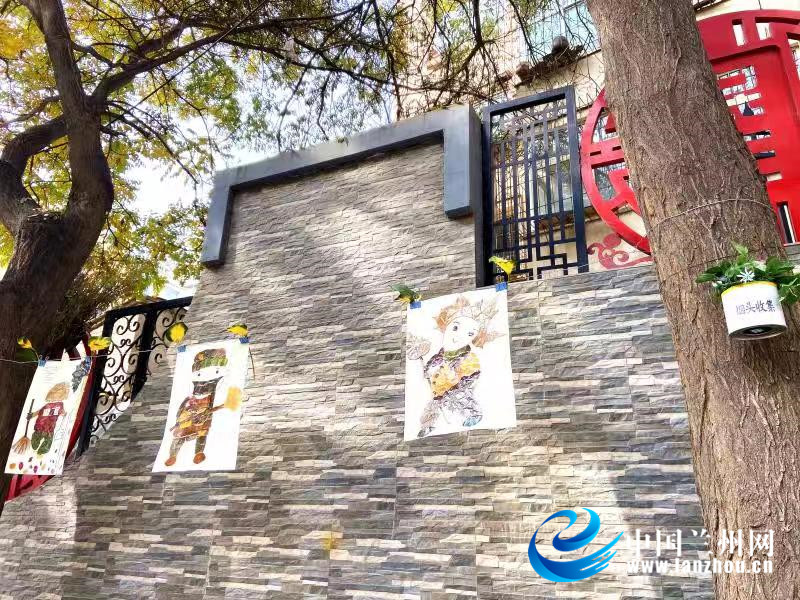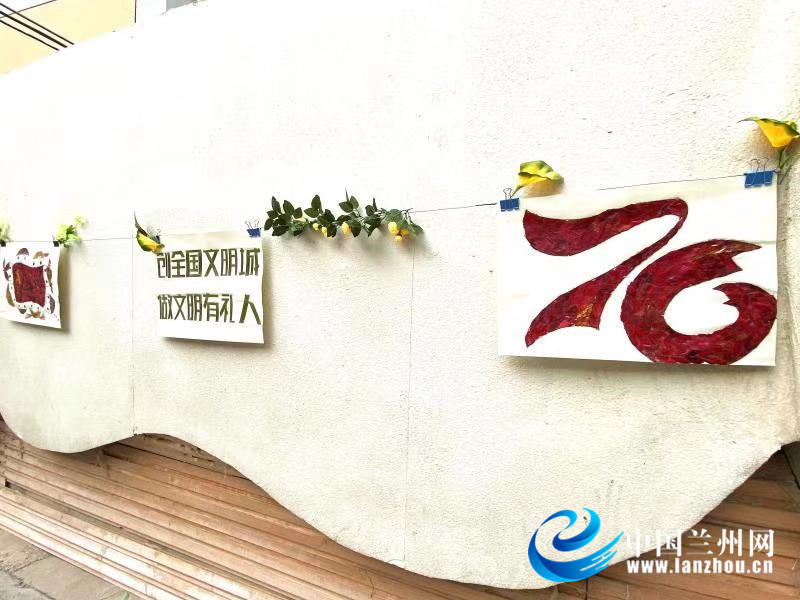 These stickers praised by the residents were made of colorful fallen leaves by the sanitation workers of the Peili Sanitation Station of the Anning District Environmental Sanitation Bureau. On the carefully exhibition wall arranged by the Peili Sanitation Station, put up the stickers showing the number 70 representing the 70th anniversary of the founding of the People's Republic of China, the "Fallen Leaves Trash Can" for garbage sorting, and the fun slogans for promotion of the good habit of dining without leaving any food in the plates and bowls to promote spiritual and cultural development in the community in a unique way.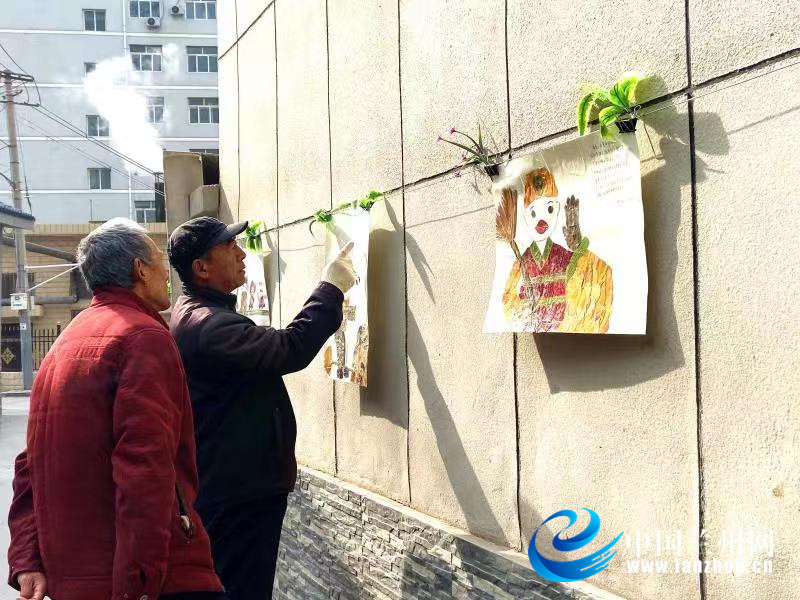 In this autumn when the ground is covered by fallen leaves, the sanitation workers of the Peili Sanitation Station collected colorful leaves while working on the street and made 28 stickers in the theme of cultural and spiritual development, garbage sorting and sanitation. Each sticker is paired with a poem or a promotional slogan. "We just want to do something to contribute to the cultural and spiritual development of the city and show the beauty of autumn in our own way." Kang Lili, director of the Peili Sanitation Station, told the reporter.