Opera "La Traviata" Played by the Local Troupe in Lanzhou Staged at the Lanzhou Concert Hall
www.lanzhou.cn
2019-12-18 14:48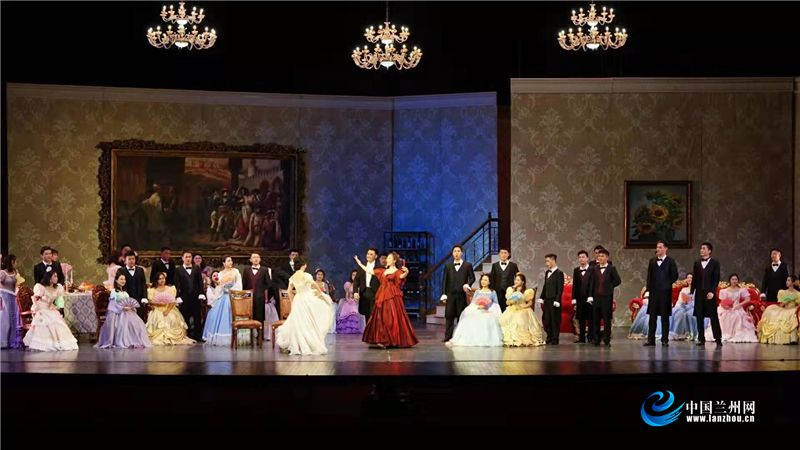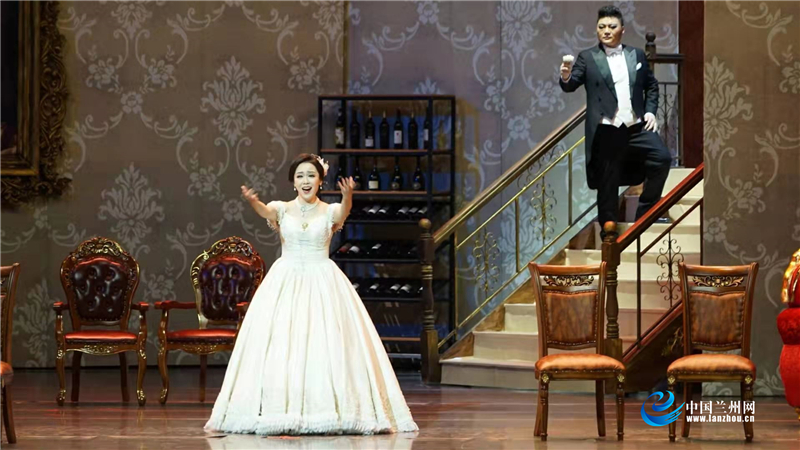 The opera "La Traviata" is another great opera played by the local troupe in Lanzhou followed by the opera "Turandot" and the opera "Carmen" staged in 2017 and 2018 resectively .As a top classic opera, "La Traviata" has long been popular among the Chinese audience. When the prelude which began with the slow and heavy strings suggesting the tragic theme of the opera was played, the audience felt as if they were back in the extravagant and gloomy Paris in 19th century. The Italian Verdi classic opera "La Traviata" played by famous Chinese and foreign actors and actresses in Lanzhou Concert Hall was conducted by Li Xincao, chief conductor of the China Symphony Orchestra, and directed by Tang Xinxin, well-known director of the National Grand Theatre. "La Traviata",known as "the best opera in the world", was composed by the romantic opera master and the Italian composer Verdi based on Alexandre Dumas fils's eponymous novel. The cast member of this "La Traviata" includes South Korea's famous soprano Yi Yunkyoung playing the female lead "Violetta", the famous Chinese tenor Han Peng playing the male lead "Alfred", South Korea's famous baritone Sangchul Jea playing "George Armand", the famous Chinese baritone Sang Yunlong playing "Gaston", and the famous Chinese bass Pei Lei playing"Aubigni", the famous Chinese bass Yan Xuanlin playing "Granville", and the famous Chinese mezzo-soprano Xu Yingluo playing"Flora".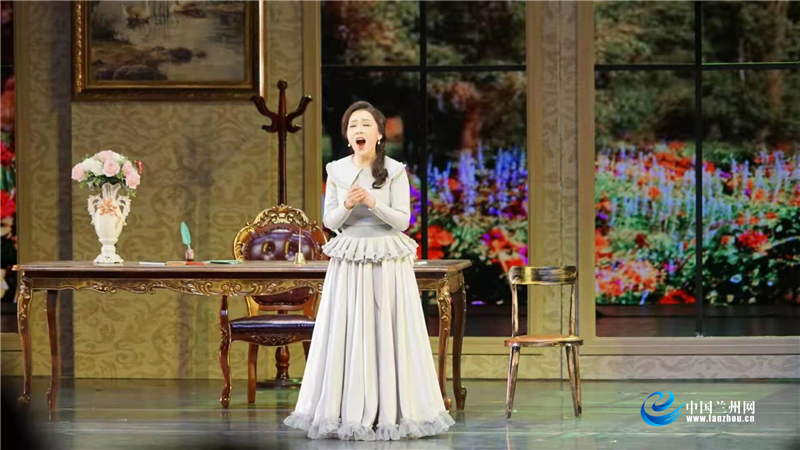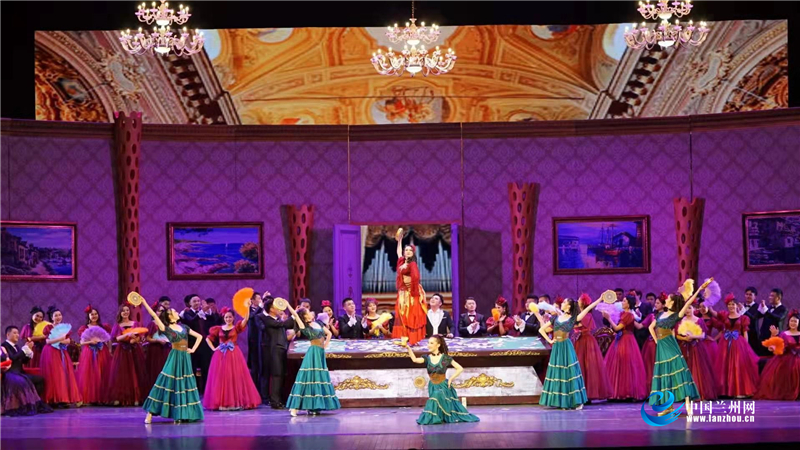 When the cheerful "drinking song" started, the concert hall seemed to be filled with the joy of youth and love. Violetta was deeply enchanted by the romantic song by Alfred. "He may be the person I am eager to see",said Violetta. She is so excited and self-contradictory in the face of love. Alfred's song "My young and fantastic dream" is a happy declaration of love. He felt as if he was already in the paradise of love.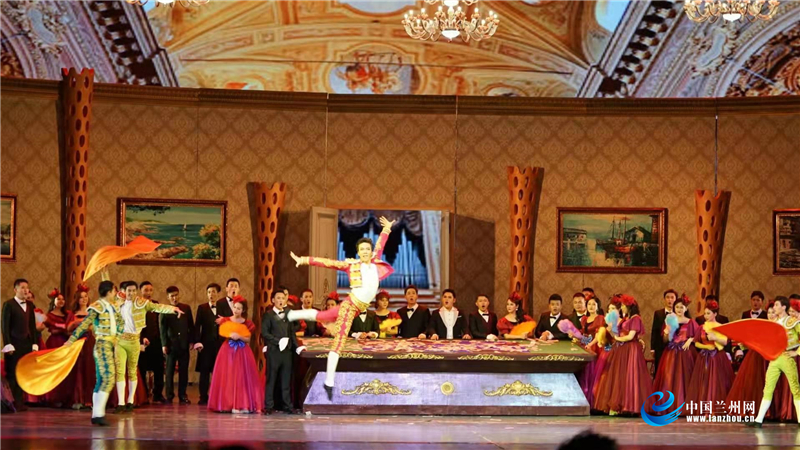 On November 15th, the Italian Verdi's classic opera "La Traviata" was staged at the Lanzhou Concert Hall as a part of the beneficial performance offered to the audience by Lanzhou municipal government this year.

Italian Verdi's Classic Opera "La Traviata" stage in Lanzhou Concert Hall by Lanzhou Entertainment Group Co., Ltd., marking another milestone in its development journey to strive for success in the performance of opera based on the local artistic platform, has made a record high achievement in the creation of stage art in Lanzhou. It is reported that "La Traviata" will be staged in the Lanzhou Concert Hall at 8 o'clock every night on November 16 and November 17 respectively.