The "Belt and Road" Inter-city Exchange Activity Along the Fujian Route Ended in Lanzhou
www.lanzhou.cn
2019-12-30 10:18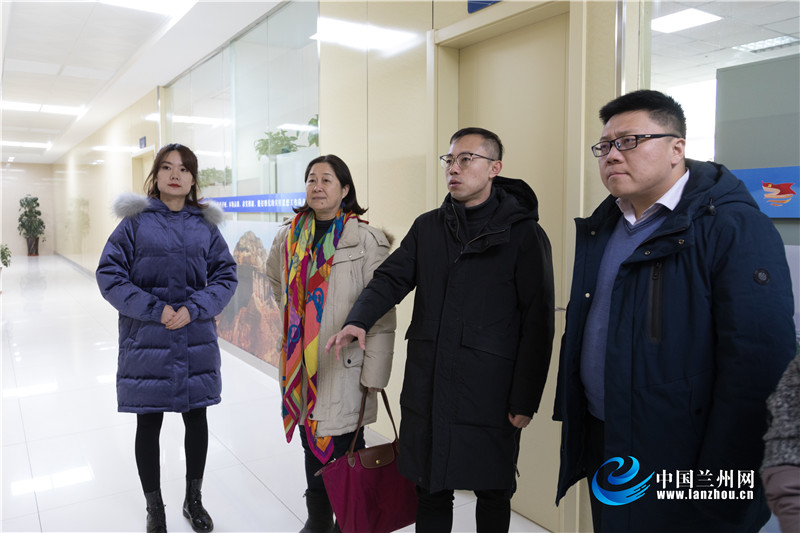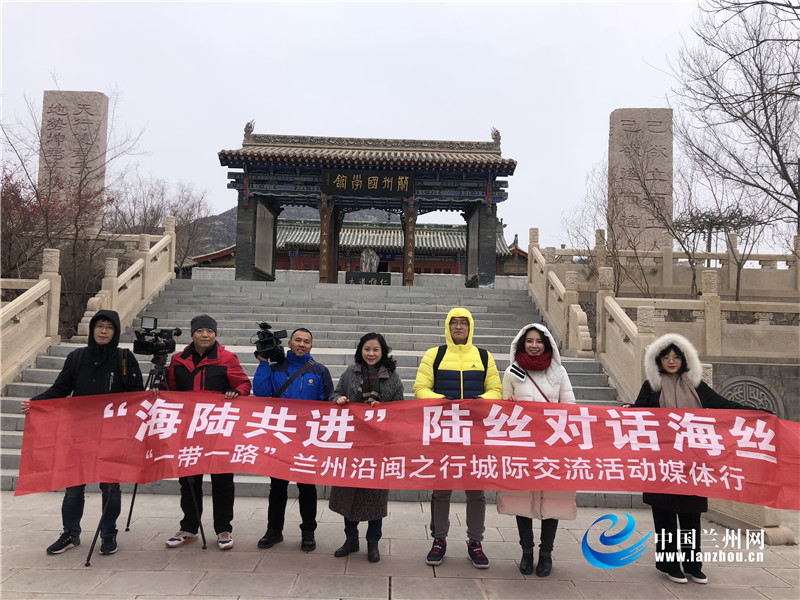 On December 26, the six-day "cooperation between land and sea", the overland silk road have a conversation with the maritime silk road. the Lanhzhou "Belt and Road" inter-city exchange activities along the Fujian route was successfully concluded. From Quanzhou to Lanzhou, the event played a positive role in promoting deep cooperation between the two places and promoting regional economic and trade cultural exchanges.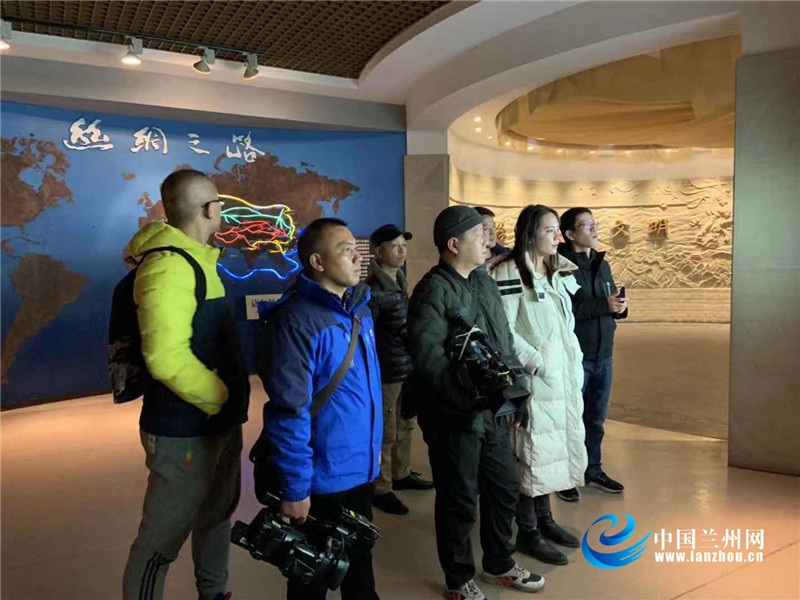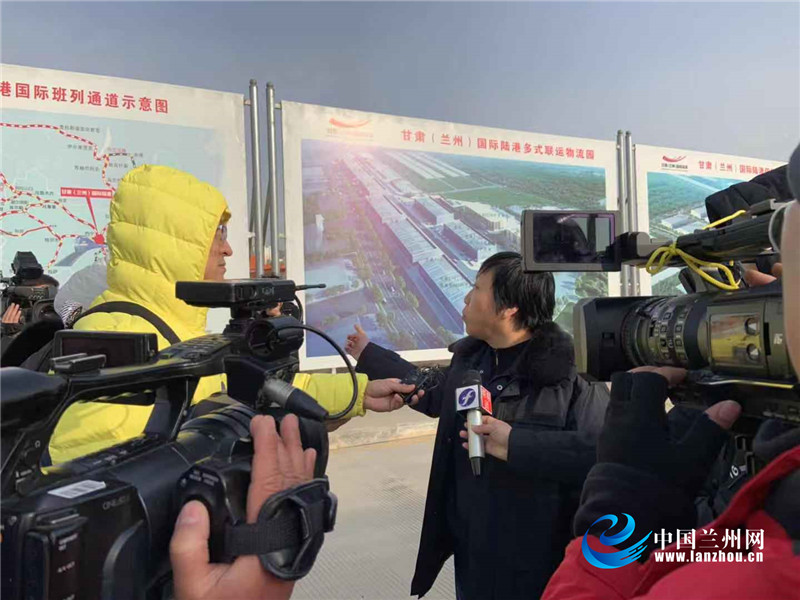 On December 26, the "Belt and Road" Lanzhou inter-municipal inter-city exchange activity media group came to Yuanjiawan village, in Qilihe district, the first village of lily, to get a hands-on understanding of the integration and development of the "lily + tourism" industry and farmers'income. In recent years, relying on the advantages of the lily industry, Yuanjiawan village has explored a new model of rural development and has embarked on a new way of building beautiful countryside and developing tourism and tourism economy. Gao Zuowang, the secretary of the Party Branch of Yuanjiawan village in Qilihe district, hopes that through this intercity exchange, lily will become another famous city card in Lanzhou
During the two days in Lanzhou, the media group of "Belt and Road" intercity exchange activities in Lanzhou went to Lanzhou Guoxue Museum, Gansu (Lanzhou) International Land Port, Hekou Ancient Town, Zhongshan Iron Bridge, Lanzhou City Planning Museum, Lanzhou Intangible Cultural Heritage Exhibition Hall, Qilihe Yuanjiawan Lily Base, Gansu Provincial Museum and so on. They experienced the cultural charm and economic development of Lanzhou.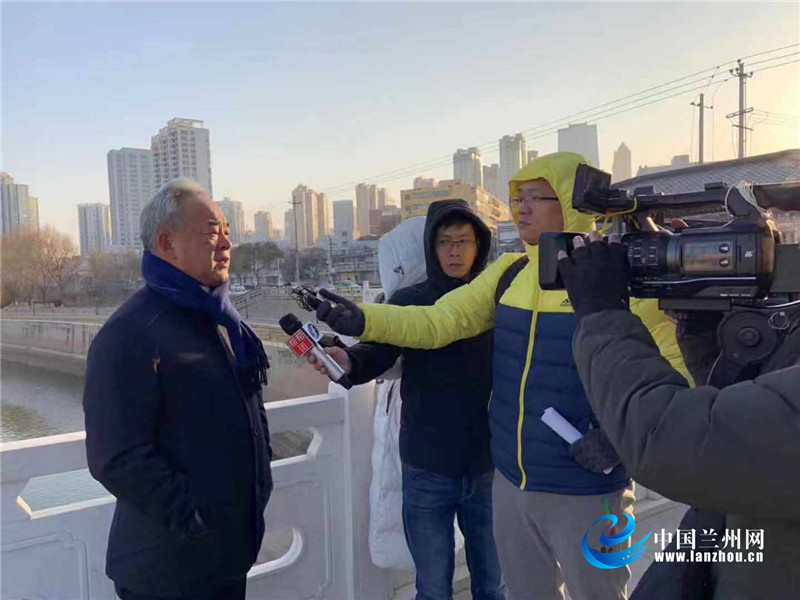 "After eating the most authentic beef noodles in Lanzhou, I witnessed the spectacular sight of mother river passing through the city, and felt the four distinct seasons. After tasting them, I knew that Lanzhou lily is indeed famous in the world..." Media reporters from Fujian talked about their feelings to Lanzhou. Zhan Qifu, a reporter from Quanzhou radio and television station, said "the first feeling when I came to Lanzhou is that this is the real winter, and then I eat a bowl of beef noodles when it's cold. I feel warm all of a sudden. The beef and mutton in Lanzhou taste delicious, especially hand-held mutton, which tastes more delicious. The only regret of this trip is that there is no snow. "Lanzhou is an important town of the land Silk Road and Quanzhou is the starting point of the maritime silk road," said Yin Siqi, a reporter of Quanzhou Evening News. She also said "This activity connects the overland silk road and maritime silk road. The media group of the two places learn from each other through this interaction, and the trip is full of gains."
Chen Zhaohui, a reporter from Fujian radio and television station, said "There are many delicious dishes in Lanzhou, and I am most impressed by Lanzhou lily. Seeing the newly dug lilies in Yuanjiawan lily base, they feel like garlic. I never expected that Lanzhou lilies tasted very sweet and refreshing, and they had nutritional value. A city, thousands of flavors, Lanzhou's many delicacies are memorable. Shen Yifu, a reporter from Quanzhou radio and television station, told reporters "Lanzhou has many delicious food and beautiful scenery, such as Zhongshan Bridge, Lanzhou Guoxue Museum, Lanzhou Intangible Cultural Heritage Exhibition Hall and ao on. Each scenic spot is the inheritance and development of history and culture. This is a city where culture and food are side by side, and it is worth visiting."
"When I came to Lanzhou, I learned that Lanzhou beef noodles are not only full of color and flavor, but also many kinds, such as vermicelli, lasagna, linguine, which are delicious. Jin Weilin, a reporter from Fujian TV station, said that he wanted to bring culture and specialties to Fujian so that more people could understand Lanzhou. In just two days of visits and interviews, the economic development and history and culture of Lanzhou have aroused the strong interest of Fujian media reporters. They said that they would report and publicize the new orientation, new ideas and new practices of Lanzhou in all aspects of economy, ecology and culture, so as to let more Fujian businessmen and citizens come to Lanzhou and learn about Lanzhou.