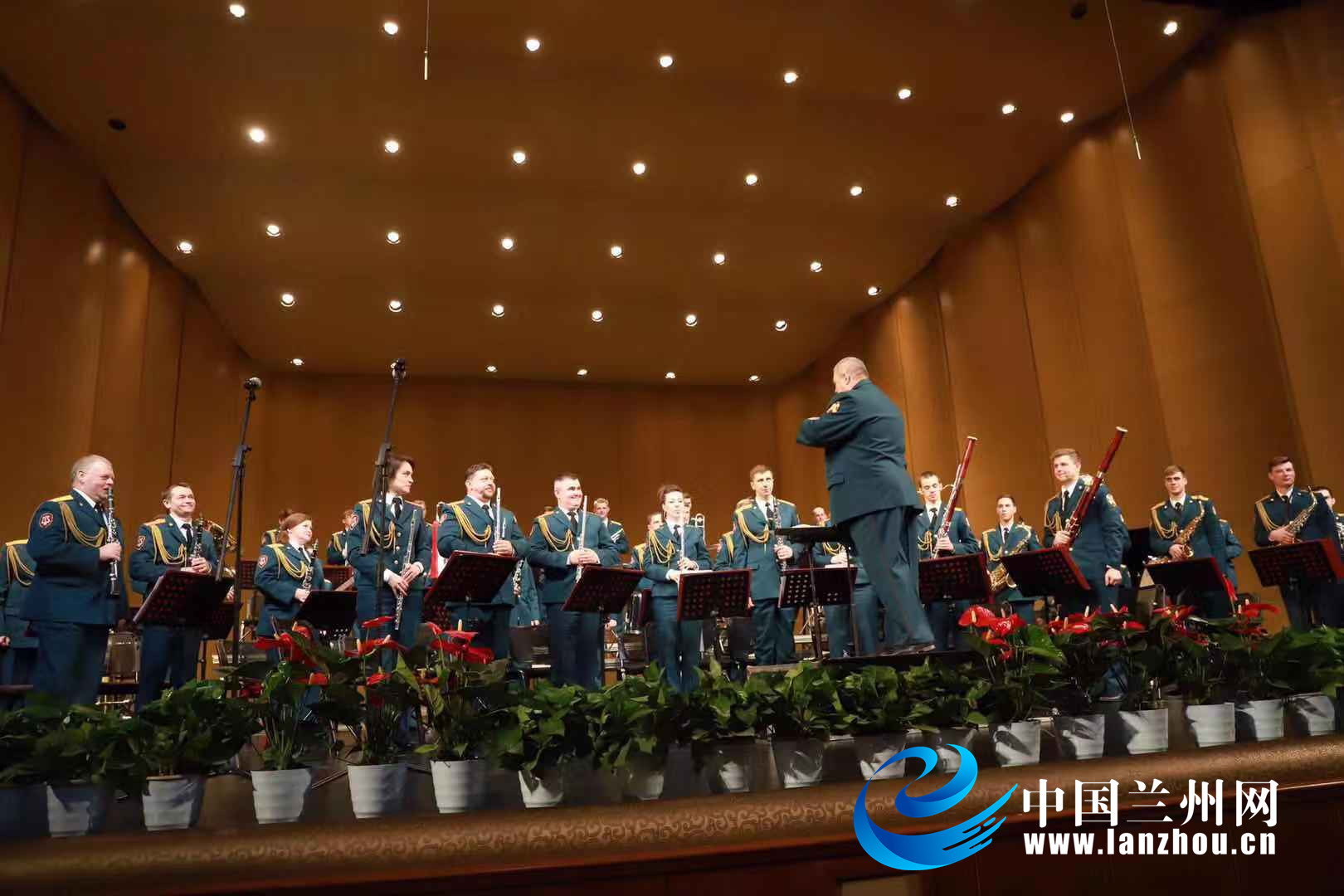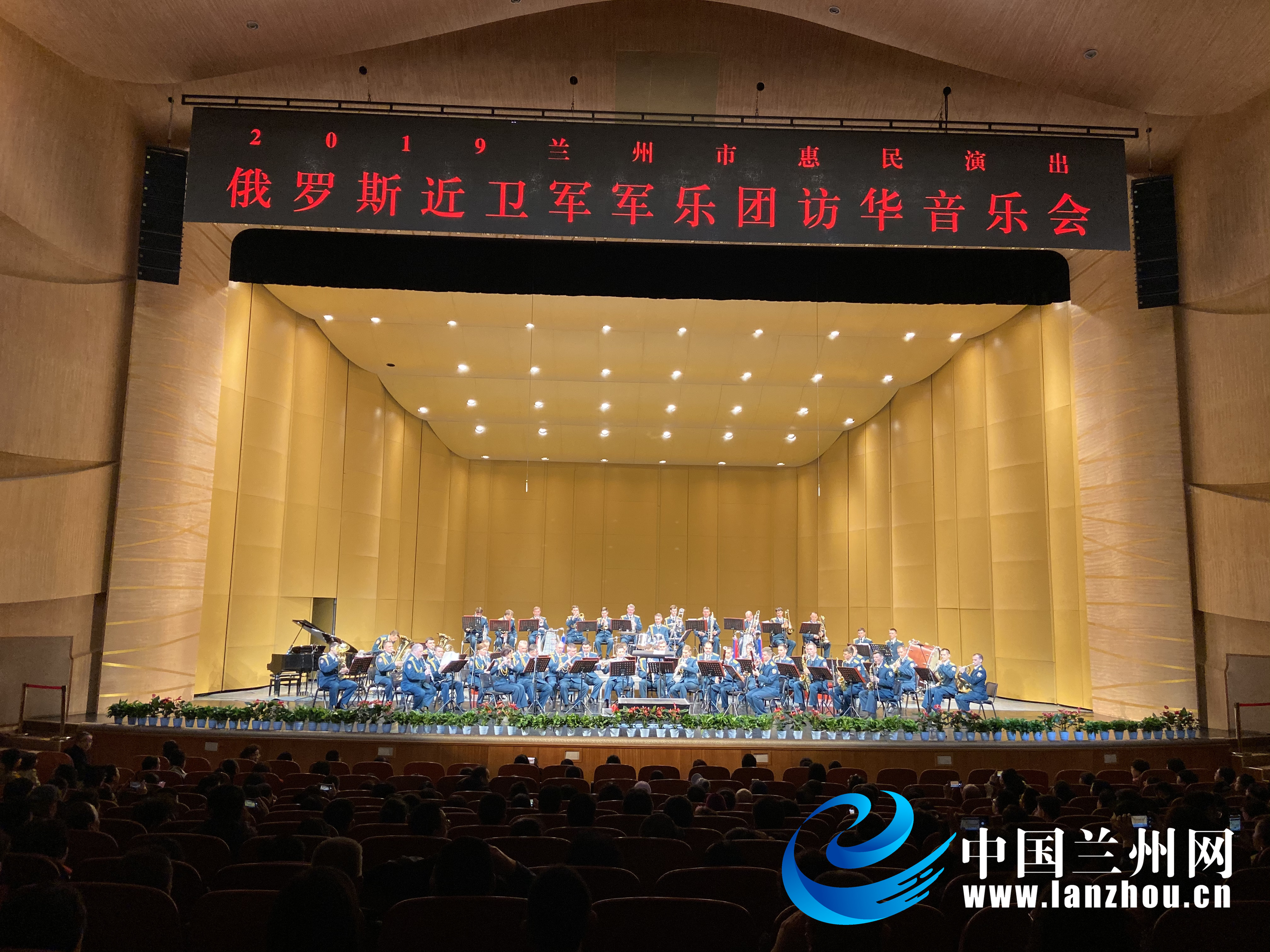 On the evening of November 9, the Russian Guards military band held a concert at the concert hall of Lanzhou. The artists of the band were dressed formally and went onto the stage to perform classical songs of China and Russia such as Song of the Yangtze River, Katyusha and A Night at Moscow Suburb for the audience.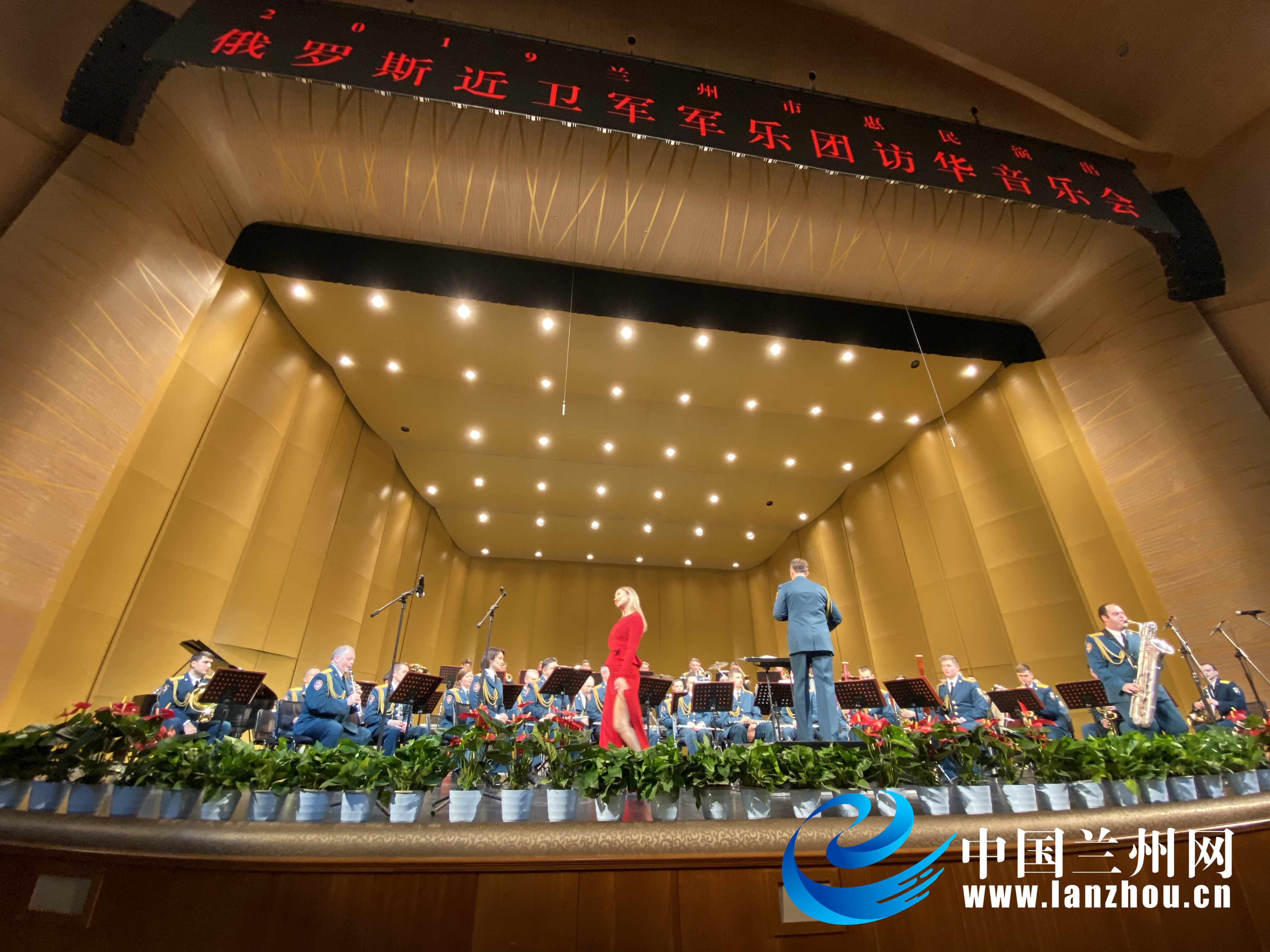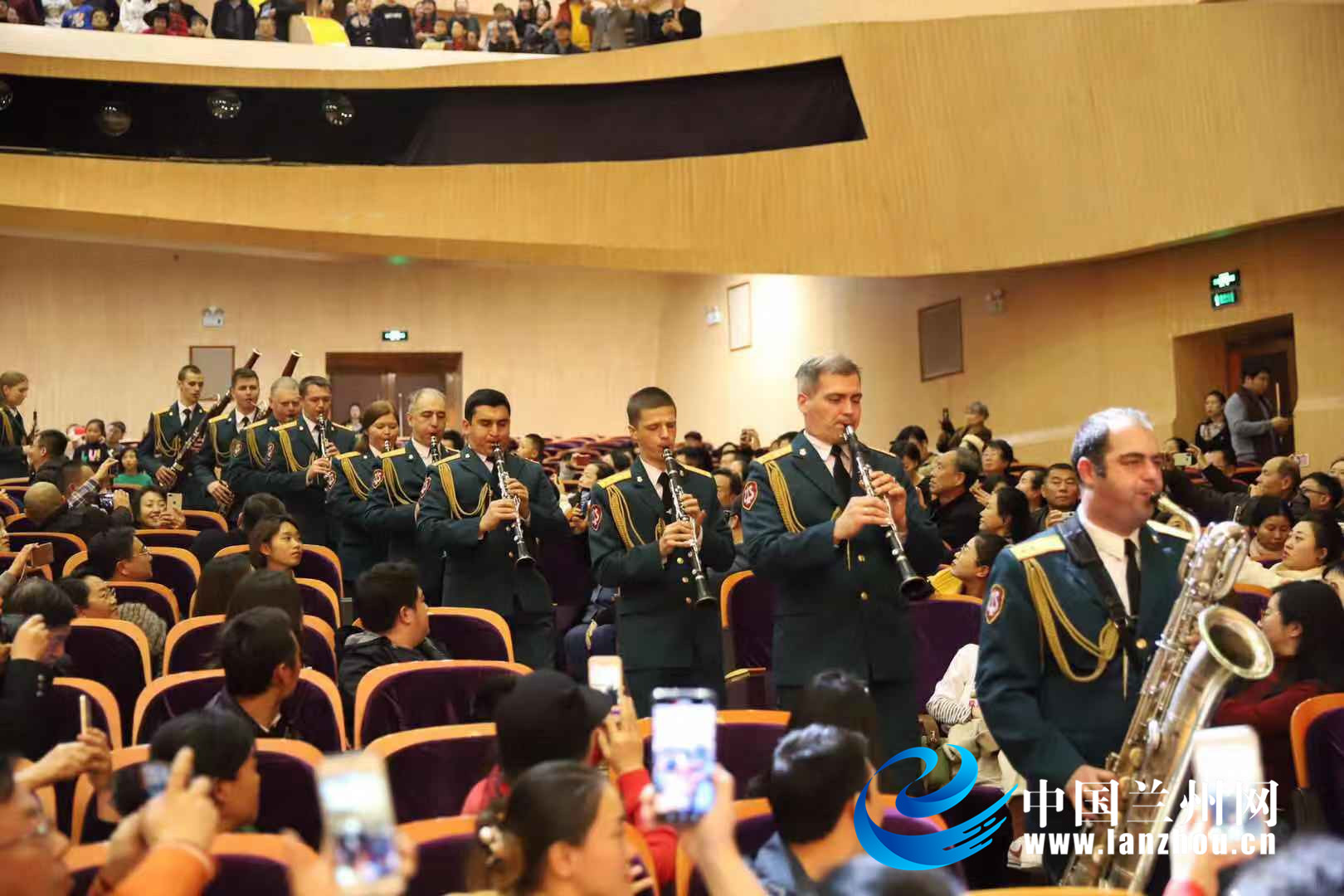 That night, there was no empty seat in the concert hall. At 8 pm, the song "Festival March" kicked off the performance, winning heated applauds from the audience. The artists of Russia sang the classical songs of China and Russia in the memory of a generation of Chinese people in Chinese and Russia. Their performance of original flavors highlighted the military soul and national charm of Russia, which had enchanted the audience. When the familiar melody "A Night at Moscow Suburb" sounded, the audience became boiling. With the tempo of the conductor and the music, the audience applauded to the beat of music. The familiar melody had struck a strong chord among the audience. Thunderous applauds burst out from the audience from time to time.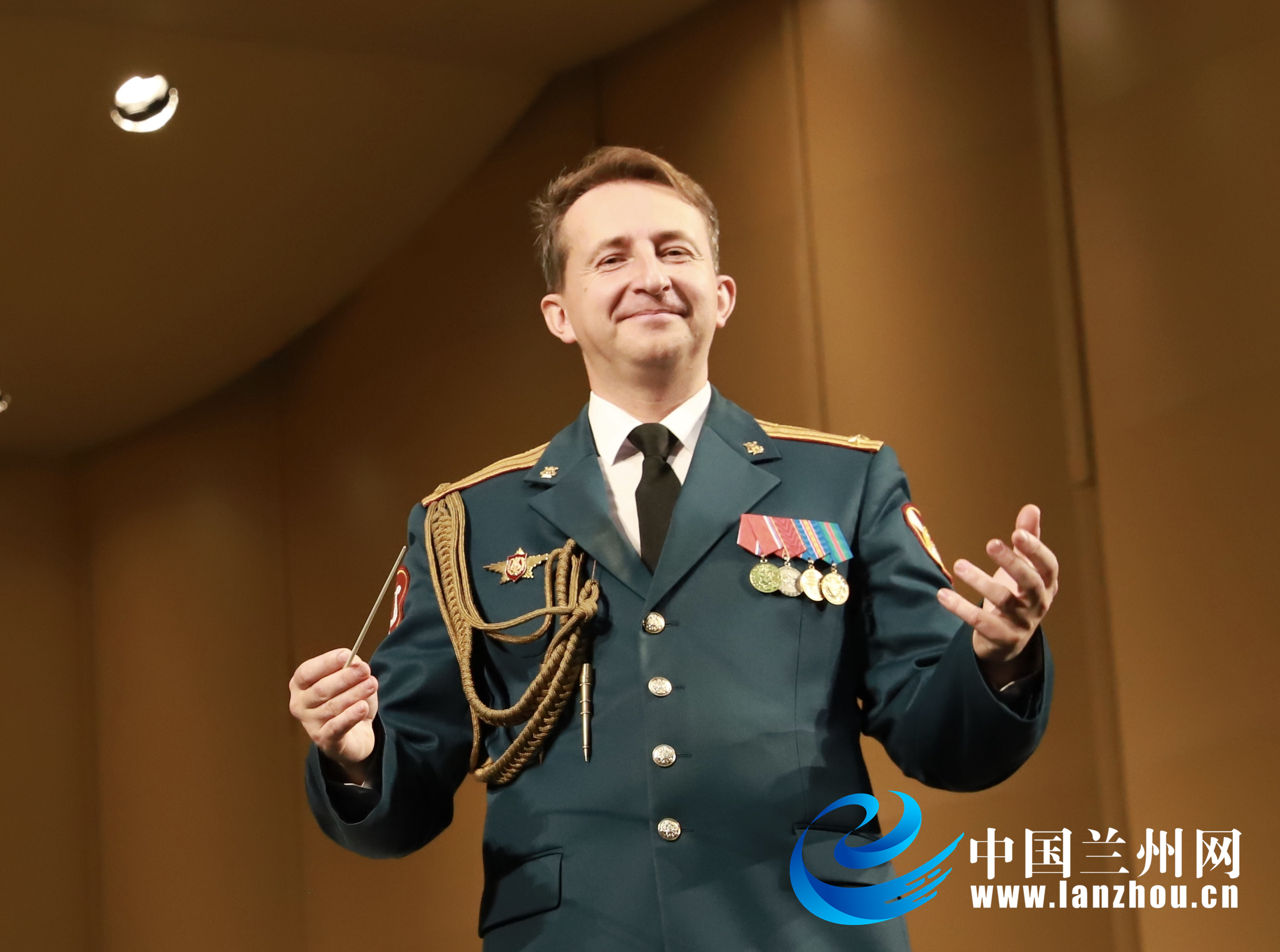 At the end of the performance, the artists performed an extra song "My Motherland and Me" for the audience. The audience sang in chorus. The warm and peaceful atmosphere brought the concert to a perfect conclusion. This was a cultural and artistic feast to build a bridge of friendship between the two countries. Under the Belt and Road Initiative, cultural exchanges between China and Russia will become increasingly frequent.
It's reported that the Russian Guards military band is one of the best artistic creation team of military music, which was established in 1971 by Boris Salmin, a Colonel of Russian Federation. The band was mainly engaged in orchestral military music. The head, art director and chief conductor of the band Vachak Vladimir Petrovich and a renowned conductor and national meritorious actor of Russia, Shmalefe Alcalki Yuriyevich, respectively served as the conductors of the performance.