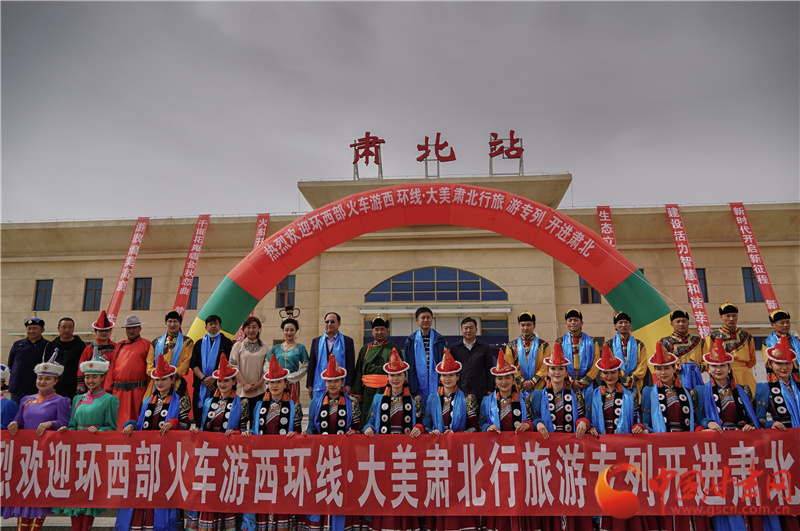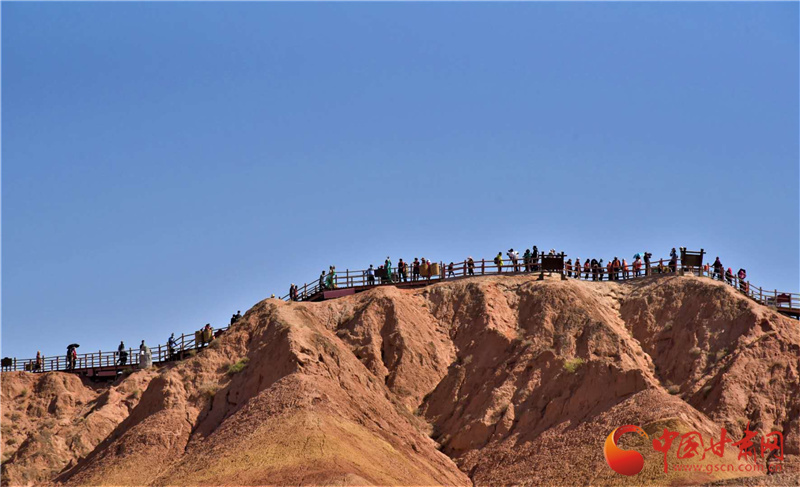 The reporter learned from Gansu Provincial Cultural Tourism Department that Gansu received a total of 10.6 million tourists during the May Day holiday, 5.9 million fewer than last year, a decrease of 35.8%, with the tourism revenue reaching 6.54 billion yuan, 4.46 billion less than last year, a decrease of 40.5%. Compared with the Tomb-sweeping Day holiday, Gansu received 8.896 million more tourists during the May Day holiday, an increase of 522%, and the tourism revenue increased by 5.38 billion yuan, a growth of 463.8%.
Gansu orderly launched nine theme inner-province cultural tourism products to warm the market
We integrated quality tourism resources such as short-line tours, self-driving tours, peripheral tours, and rural tours all over the province, and introduced a series of local, rural, and peripheral tour products to launch orderly inner-province tourism activities. We launched nine theme cultural tourism products, mainly outdoor tours, such as the Homage to Angels · Gratitude Trip, Perfect Tour · Trip to Mysterious Qilian, Onshore Cruise · Circum-west Train Tour, and Leisure Time · Holy Land Tour in Lanzhou; Night Tour along Yellow River in Lanzhou, Peach Blossom Appreciation in Anning and other theme activities; Sightseeing Tour , Folk Ecology Experience Tour, Hiking in Black Mountain, One Day Tour to the Suspended Great Wall, "Longshang Jiangnan" Countryside Concert, "Green Farmers" Tea Picking & Tea Making Experience Tour and other peripheral short-line tour and outdoor tour products, aimed at guiding people to travel nearby in non-peak hours.
We also launched the "Cloud Travel to Gansu" online products, which is convenient for tourists to appreciate the beautiful scenery of Gansu without leaving their homes. Such products are favored by the masses. During the holiday, the Three Gorges in Linxia's Yongjing County received 87,000 tourists, Shichuan Pear Garden in Lanzhou 80,000 tourists, Yaowangdong Health Town in Qingyang 32,600 tourists, and Huaqiao Village in Longnan's Kangxian County 25,000 tourists.
"Cloud command" of smart tourism ensured orderly opening of scenic spots
In addition, Gansu Provincial Tourism Big Data Center will conduct real-time monitoring over scenic spots and give timely warning. Once finding that tourist reception volume in a scenic spot reaches 25% of the approved maximum capacity, the center will immediately give early warning to the relevant scenic spot, city and prefecture, and the scenic spot will immediately stop pre-sale of tickets and carry out personnel diversion and evacuation to prevent the occurrence of congestion.
We have further perfected the real-name ticketing and online booking function, strictly implementing the day-parting appointment system in 5 AAAAA tourist scenic spots and key scenic spots, with a booking rate of more than 92%. During the May Day holiday, we had special persons conducting real-time monitoring over the main entrances, parking lots, core landscape areas and sightseeing platforms in the scenic spots, so that we could know the tourist flow, traffic and weather conditions at any time, release corresponding information to the society in advance, and guide the tourists to arrange a reasonable tour.