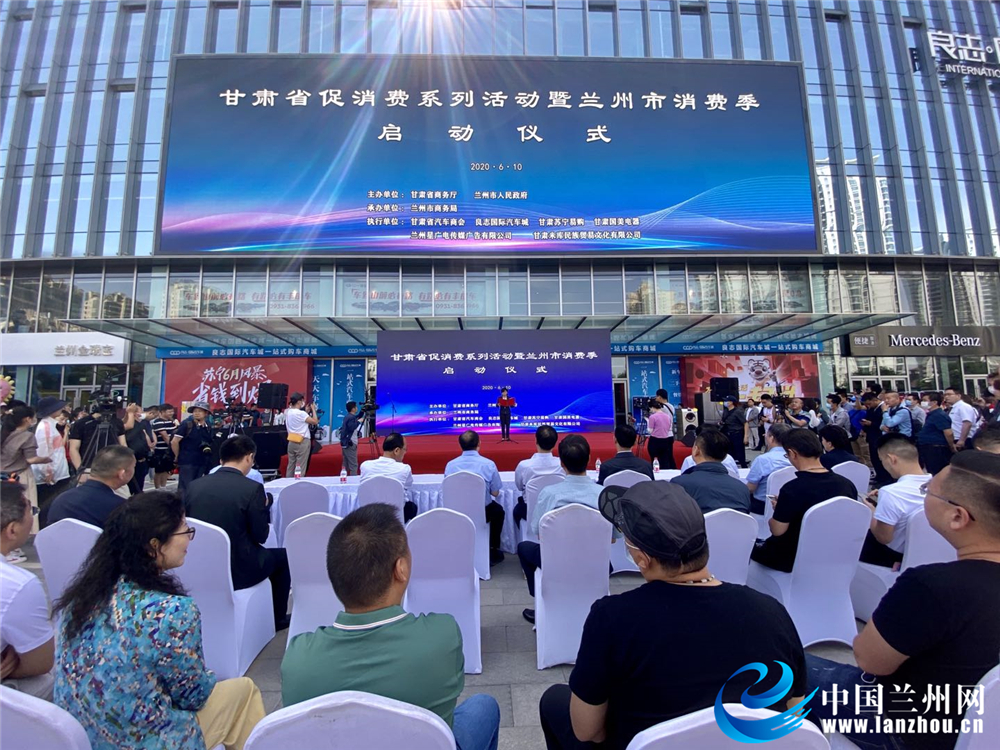 In the morning of 10th June, the "Gansu Provincial Event for Consumption Promotion and Lanzhou Municipal Consumption Season", jointly hosted by Gansu Provincial Department of Commerce and Lanzhou municipal government, were grandly launched. Promotional measures, including consumption subsidies and coupons, will be taken to boost market confidence, explore consumption potential and facilitate rapid economic recovery.
According to the spirit of Notice on Implementation Opinions and Action Plan for Further Promoting Consumption and Expanding Domestic Demands issued by the General Office of Gansu Provincial Government, eight actions will be taken in Gansu Province this year, including commercial circulation enterprises' resumption of work, production and business activities; holiday promotions; business and trade enterprises' joint profit-sharing promotions; improvement and expansion of new business patterns; promotions of gas cars and bank insurances; preferential promotions of household appliances, furniture and furnishings; eastern and western Chinese collaborative consumption for poverty alleviation; and domestic sales of commodities originally produced for exports. A range of supporting policies and work measures will be taken to speed up consumption in key areas, key industries and key enterprises, fully invigorate commercial circulation, make various markets prosper, stabilize consumer expectations and keep social lives in order.
It is reported that in this event, the Gansu Provincial Department of Finance allocated RMB30,000,000 for residents' consumption of private cars and household appliances,in order to encourage all cities and prefectures of Gansu Province to determine contents and forms of promotions in combination with local consumer habits, consumer power and seasons for product marketing. The cities and prefectures ought to boost market confidence, explore consumption potential and accelerate rapid economic recovery by promotional measures such as consumption subsidies and coupons.
On the same day, the "Lanzhou Consumption Season" was also launched. With a view to expand market consumption and promote consumption upgrade, priority will be given to stimulate consumption of hot spots (including catering, retail and night-time economy) and key commodities (household appliances and cars), and explore consumption potential by issuing consumption coupons, guiding enterprises to give discounts or concessions and conducting interactions for joint promotions across industries. In particular, efforts will be made to build promotional platforms for enterprises, to create favorable environment for citizens' new consumption.