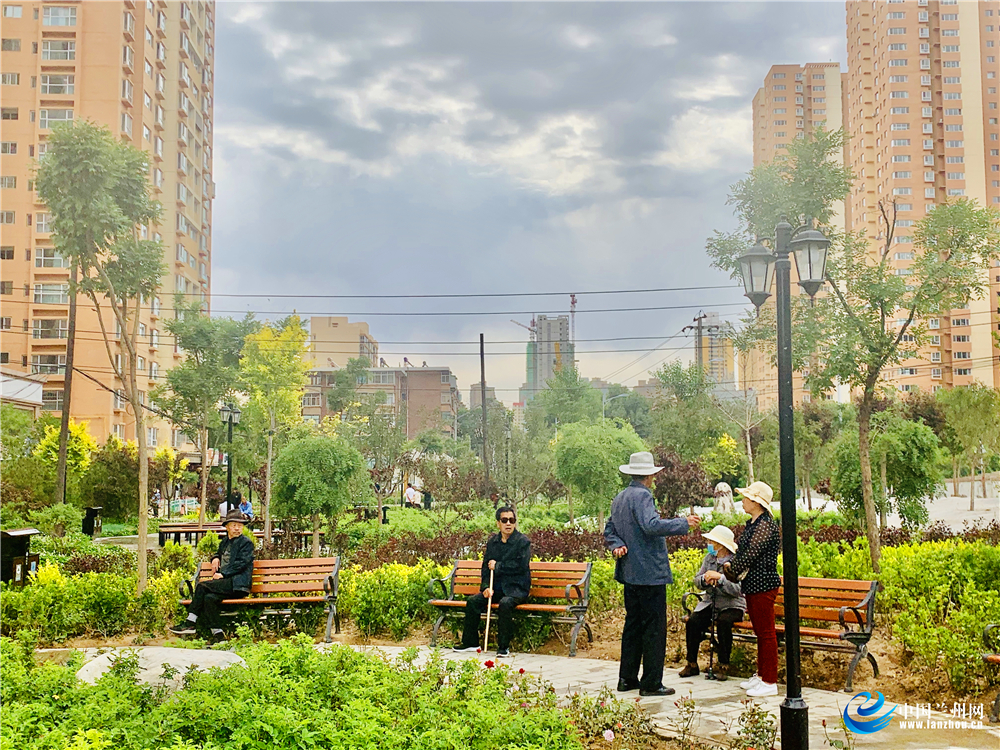 The reporter learned from Lanzhou Forestry Bureau on June 4 that this year, Lanzhou will take increasing green and adding color as the theme, expand a number of "three small" green spaces step by step, gradually upgrade the green level of the main and secondary urban roads, and at the same time, focus on the convenience and benefit to the people, and build 10 new small amusement parks in guangwumen and Donggang West Road and other sections.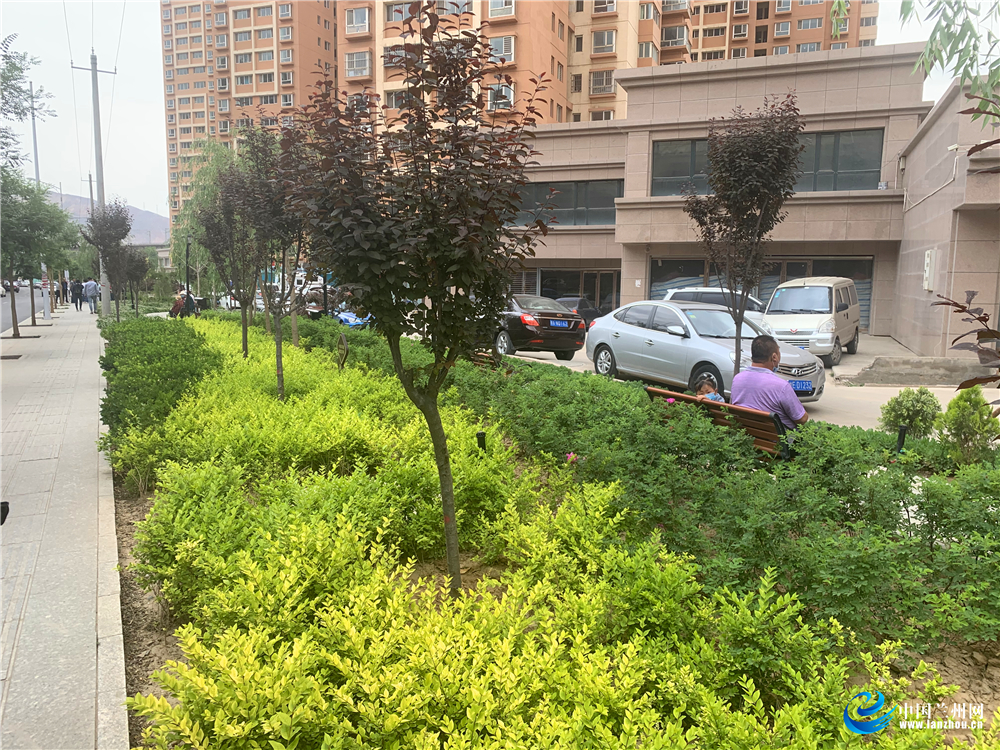 "Shrubs of different shapes, cherry blossom with seasons, begonia with red fruits, exquisite courtyard lights and leisure seats. Since the completion of this small garden, the scenery is really beautiful. I walk and chat with my neighbors here every night." On the morning of June 4, Mrs Zhou, a resident of "Beautiful Scene of Homeworld" community, Lintao street, Xigu District, took her daughter to play in the "pocket garden" beside the community. Mrs. Zhou said that the small garden is located in the west section of Lintao street, with trees and pleasant flowers, small square, cobblestone path, leisure seat and more are readily available. This is a small amusement park greening construction project implemented by Xigu District government. The "arbor, shrub and grass" in the small amusement park complement each other and become a good place for citizens to enjoy themselves.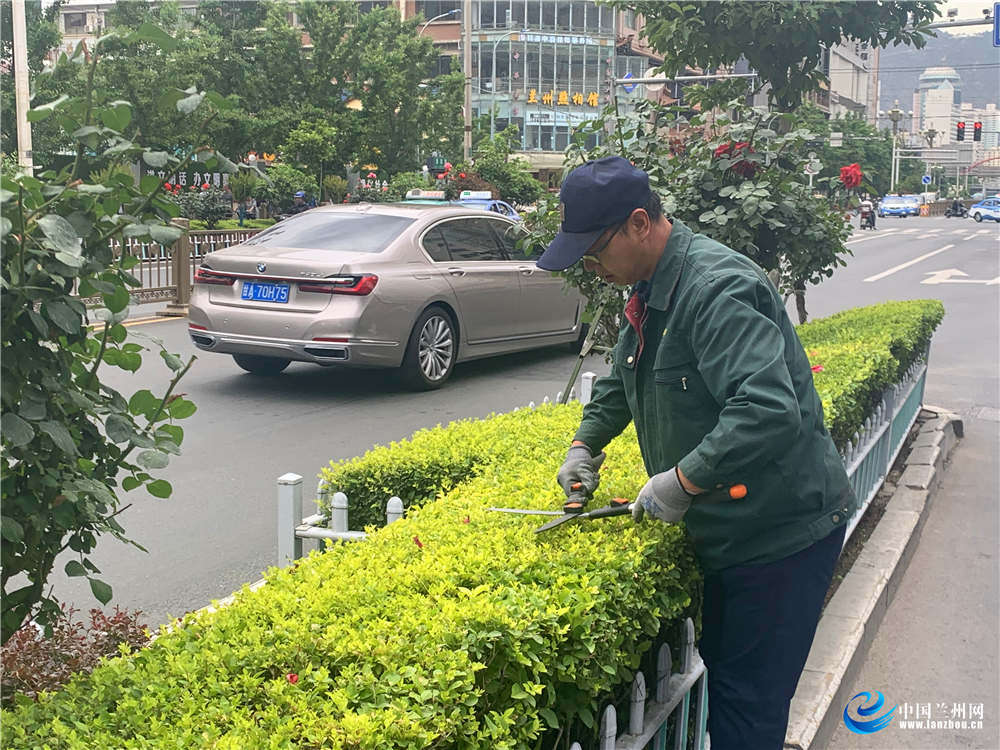 In recent years, in terms of urban landscaping, Lanzhou City, through the implementation of urban landscaping projects, adheres to the principle of "one street, one variety, suitable site and suitable tree" by closely combining local conditions, scientific design, landscape effect and ecological benefits. Then, Lanzhou will build garden landscape blocks with different characteristics, and successively build a number of road landscape greening projects such as Gannan road and Jiuquan road in Chengguan District and urban small amusement park. This year, with the theme of increasing green and color, Lanzhou will build and transform a batch of "three small" green spaces step by step in the city, gradually upgrade the greening level of the main and secondary urban roads, gradually implement the project of increasing green in alleys, promote the creation of garden style residential areas and garden oriented units, make full use of the limited land space in the city, and vigorously three dimensional greening shall be carried out, and at the same time, 10 small amusement parks shall be built in Guangwumen and Donggang West Road to facilitate and benefit the people.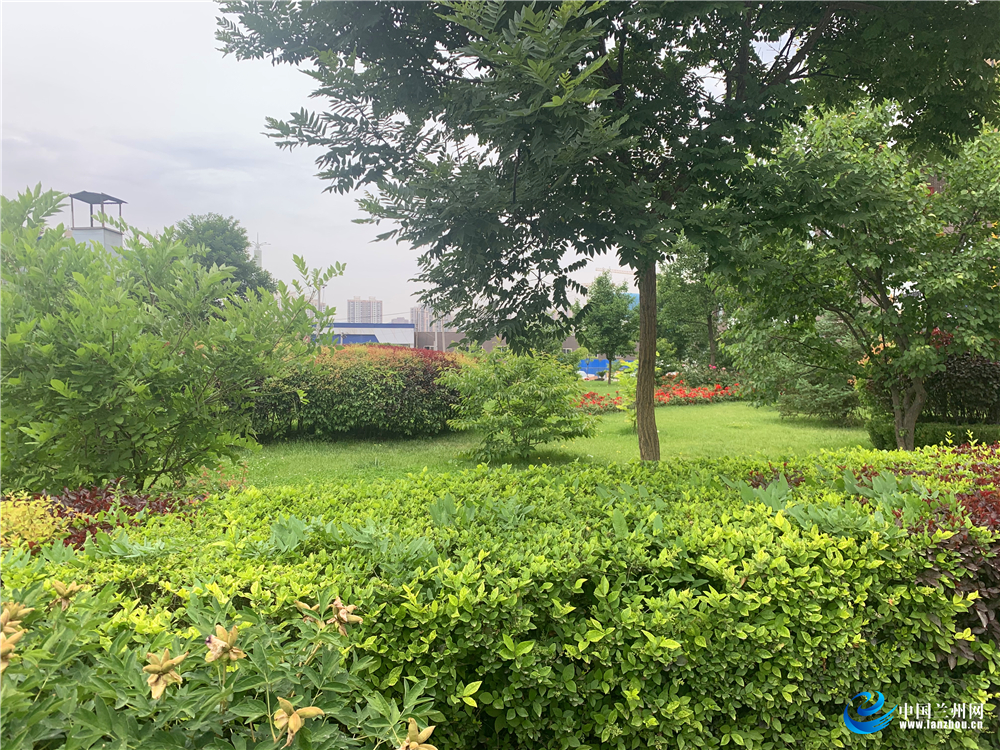 At the same time, the project of "see the gap and insert the green" was implemented. Trees, flowers and shrubs were planted in green parks, Yintan Wetland Park, roadside small amusement park and other urban public green spaces on the Yellow River style line. Since this year, 22.93 hectares of bare green spaces have been planted to improve the level of urban road greening.