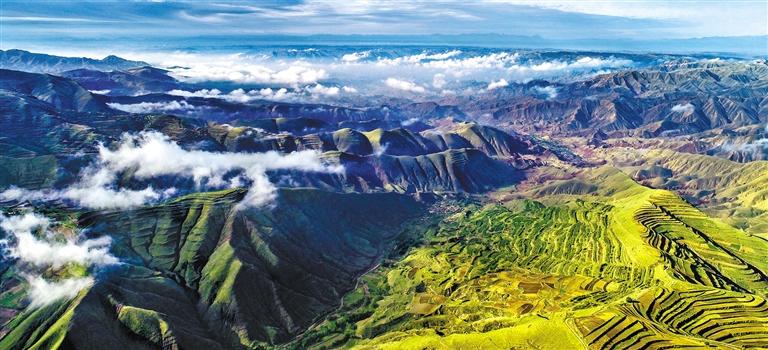 Guanshan Mountain has steep hills and deep gullies all over the mountain. Being 2,500 meters above the sea, there isn't hot summer but bird's twitter and fragrance of flowers in the mountain, and there isn't cold winter but charming snowy landscape. It is cool and refreshing in spring and autumn, cold and wet in winter. It has magnificent hills, such as Dragon Hill, Tiger Hill, Swallow Hill, and Guanshan Valley, among which Dragon Hill has six peaks undulating at the top, namely, Wanghe Peak, Wulao Peak, Xiuxian Peak, Mengxian Peak, Yunxian Peak, and Wenjia Peak.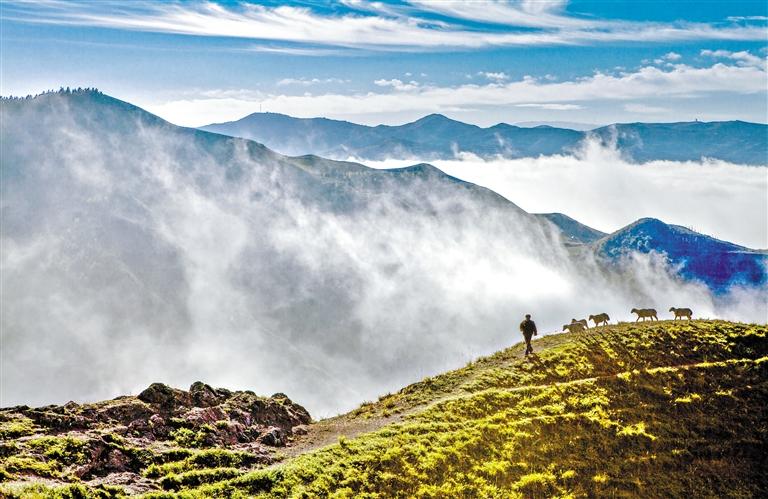 Since Dragon Hill is the tallest peak in Guanshan Park that greatly restricts the cloud, rain and wind, forming special glory, cloud fall, ice needle, and rime in Guanshan area. It is a tourist attraction integrating sightseeing and summer resort.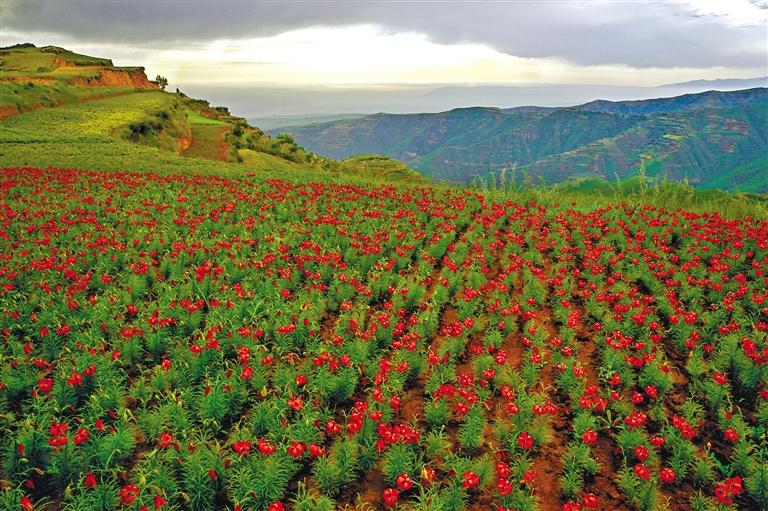 Located in the south of Jingou Village, Xigu District, Guanshan Forest Park is 13.8 kilometers from Xigu District.
Recently, Guanshan Mountain looks like a fairy awakened by the heavy rain, dancing charmingly in the mist. The hills on both sides are verdant with clouds and mist when the sky grows white. Surging clouds fill thousands of gullies there, making the open mountain a sea of clouds.
Seeing cattle and sheep grazing leisurely, horse herders riding on the horse, birds chirping joyfully in the morning, we feel like walking into a paradise. The tranquil Guanshan Forest Park looks more magnificent and magical in this way.