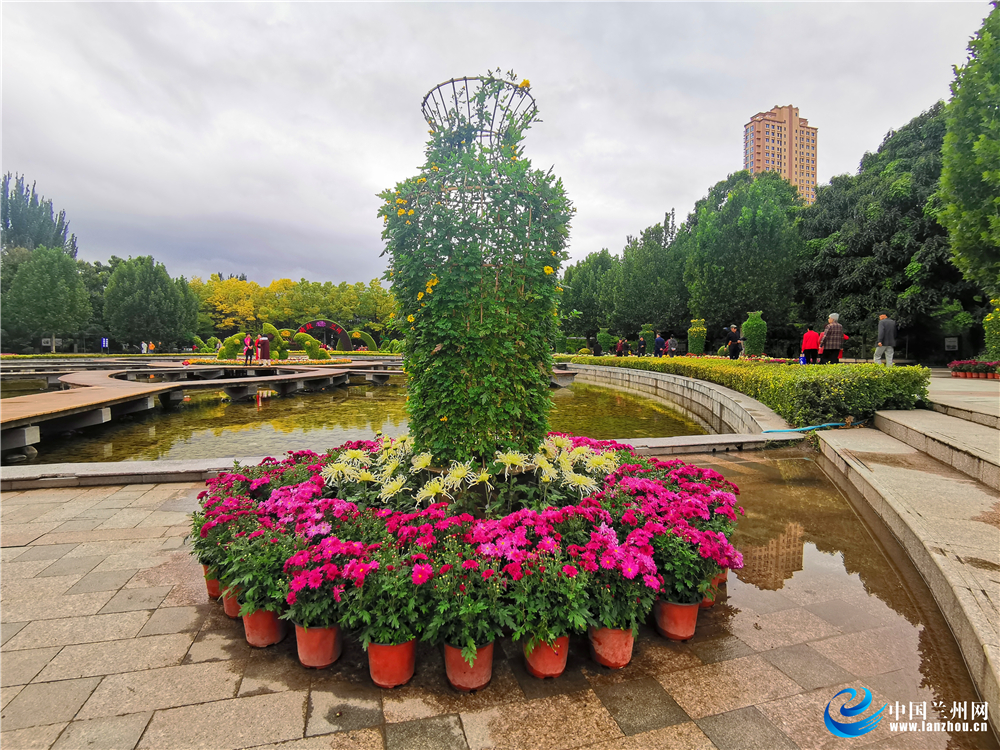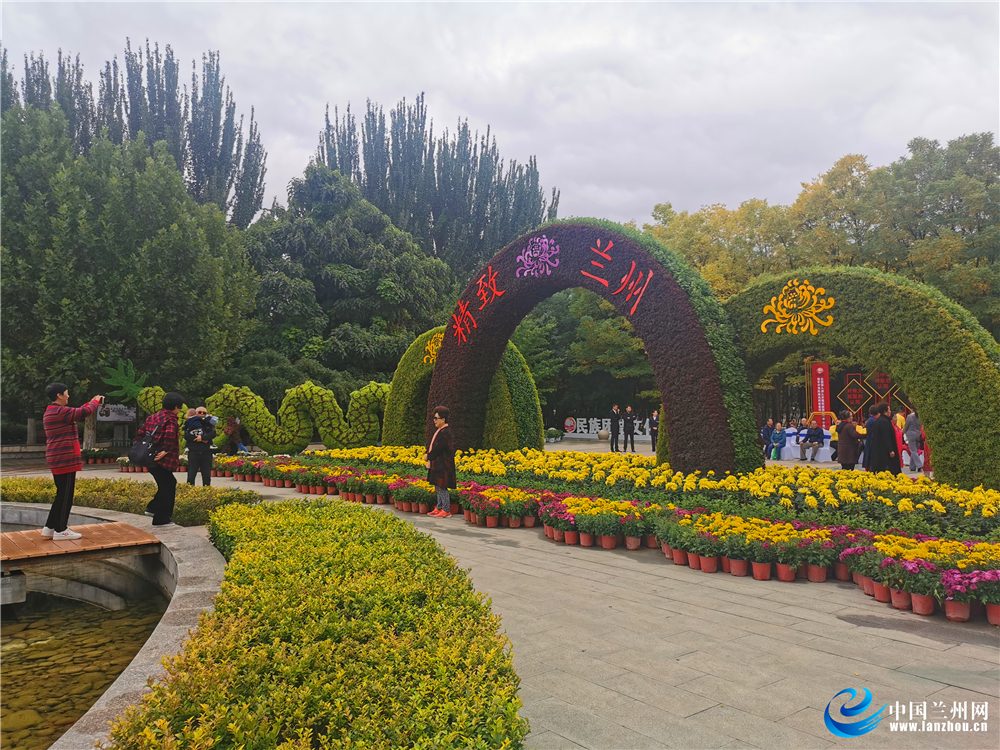 "Only the golden chrysanthemum may get through the tough winter." On the morning of September 28, the 2020 Lanzhou Chrysanthemum Expo Entitled "Enjoying the Golden Chrysanthemum in Charming Autumn · Celebrating the National Day", sponsored by Lanzhou Forestry Bureau and Anning District Government, and undertaken by Lanzhou Botanical Garden, was grandly held in Lanzhou Botanical Garden. Over 60,000 pots of chrysanthemum of more than 300 varieties greet guests in full bloom.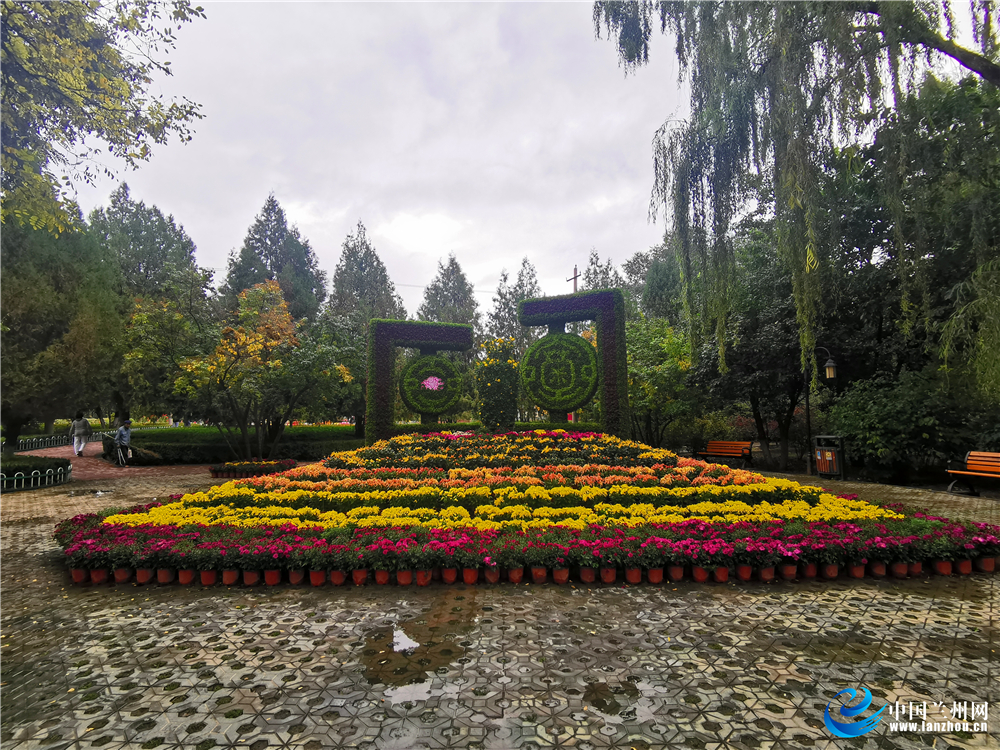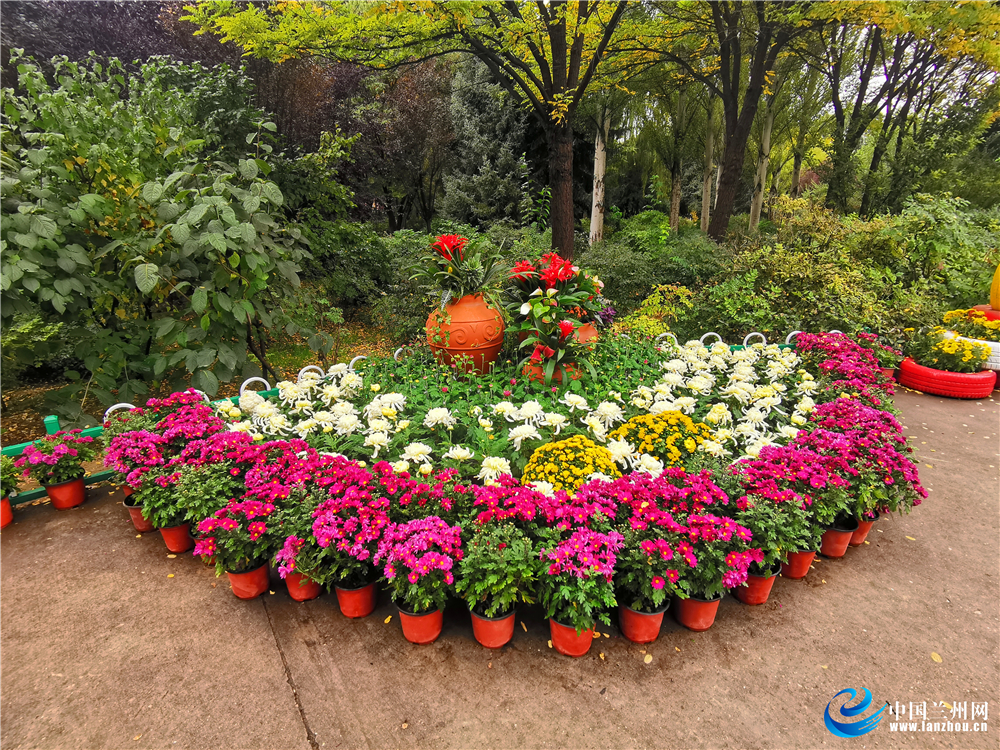 It is said that Lanzhou Chrysanthemum Expo has been successfully held for 14 years, which has become one of the most influential flower activities in Lanzhou City. With the title of "Enjoying the Golden Chrysanthemum in Charming Autumn · Celebrating the National Day", the Chrysanthemum Expo this year will be over on October 18. This chrysanthemum expo displays over 60,000 pots of chrysanthemum of over 300 varieties, including 25,000 pots of variety chrysanthemum, 30,000 pots of small chrysanthemum and 500 pots of cliff chrysanthemum. There are also more than 40 groups of potted chrysanthemum and stylish chrysanthemum. In this chrysanthemum expo, chrysanthemums are displayed in multiple nodes within the botanical garden. The European festooned vehicle, the flower stand of cliff chrysanthemum and potted chrysanthemum are displayed at the entry. Within the Dunhuang Garden, chrysanthemums are displayed by the road, the poolside, the sloping field, the bridge railing and other architectures in the form of a flower border, thus showing the rich colors and beautiful forms of various small chrysanthemums and variety chrysanthemums. At the north side of the main expo area in this flower show puts the large-sized green architecture with the theme of "the Chinese dream". At the main entrance of the south side stand two "green dragons". On the connection node of two lakes, various small chrysanthemums are in early puberty. The modelling of the one-hundred-year Yellow River iron bridge is put on the water, which looks magnificent and grand.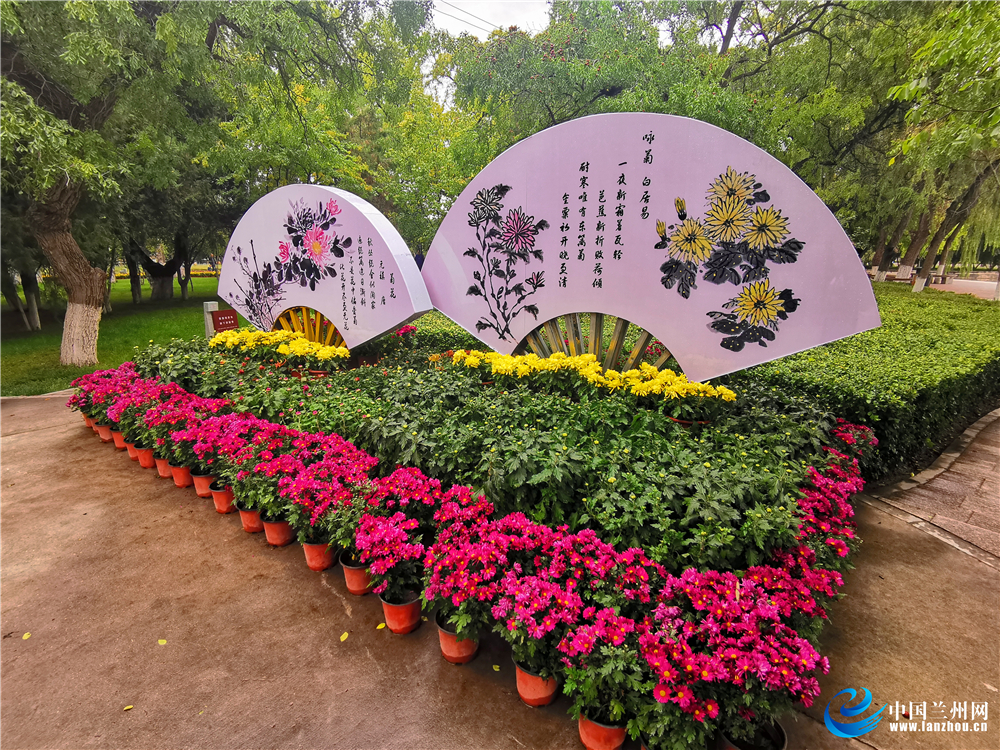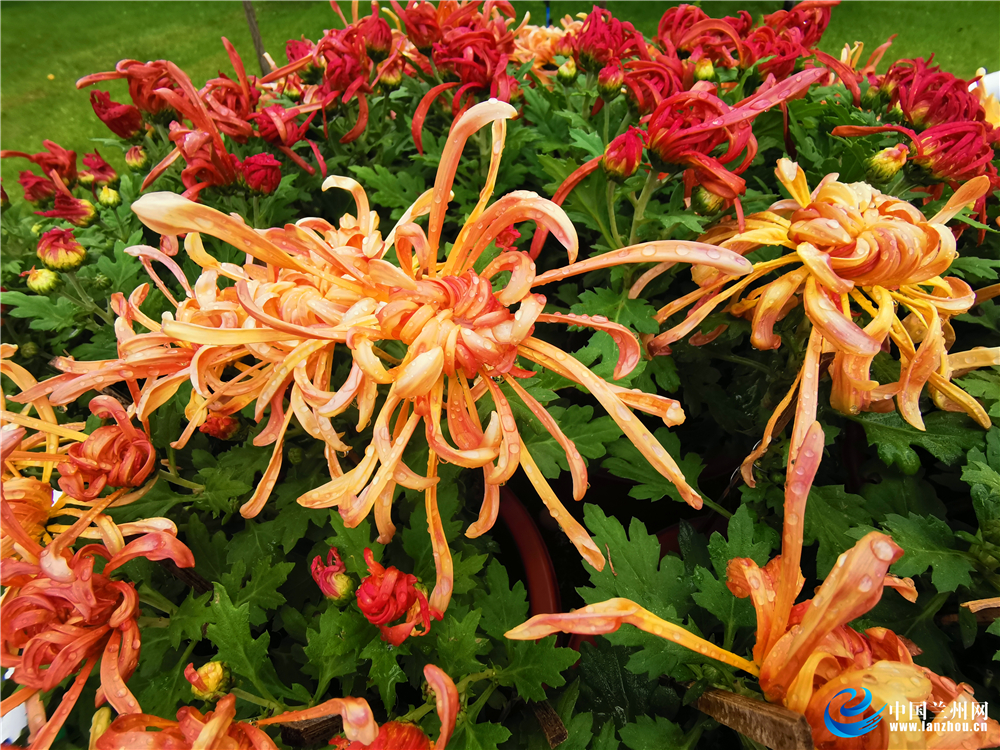 Through the chrysanthemum allocation of different varieties and colors, as well as the seasonal changes of autumn plants, this chrysanthemum expo vividly depicts a picture showing "the fragrant chrysanthemums in the garden greet guests and the ecological harmony promotes development", and presents a beautiful visual feast to citizens. It is predicted that during the National Day holiday, the Chrysanthemum Expo will greet 300,000 tourists. And it will greet 600,000 tourists during the overall flower show.