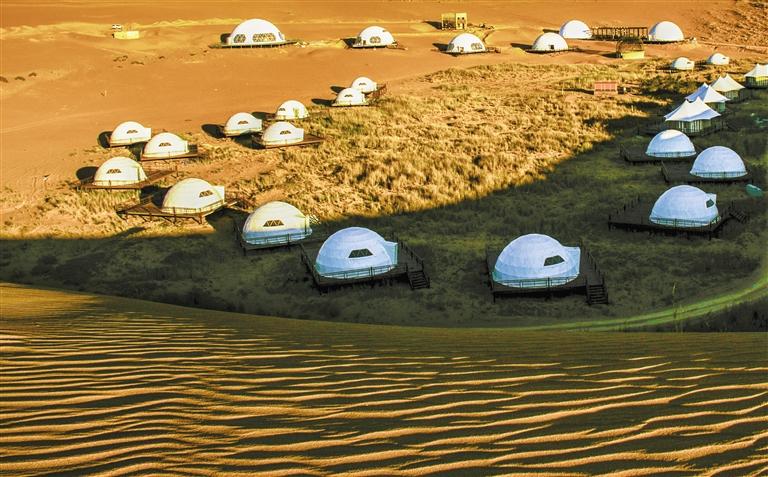 The starry sky, mysterious and vast, is extremely beckoning. Have you carefully observed the starry sky? On September 5th, the reporter went to the Star-watching Town of Suwu Desert Scenic Spot in Minqin to appreciate the beautiful starry sky that was rarely seen in cities.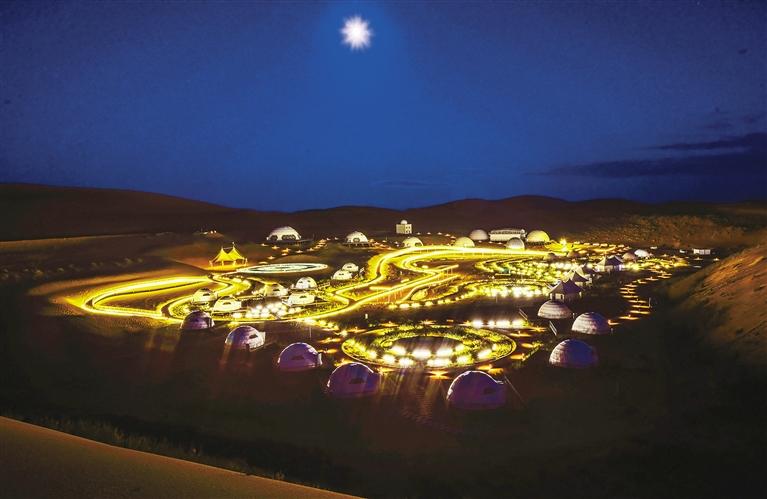 In the Star-watching Town located in the hinterland of Tengger Desert, 23 kilometers away from Minnan Road, Minqin County, Gansu Province, you can comfortably lie on the bed in the cluster-type spherical and bimodal tent, lean on the leisure chair outside the house, or lie casually on the desert warmed by the sun during the day, and quietly look up at the starry sky to relax your mind.
The Milky Way that runs across the sky and the numerous stars: Altair, Vega, Taurus, Orion, Big Dipper, etc. seem to be inviting you to roam around the vast the beautiful universe.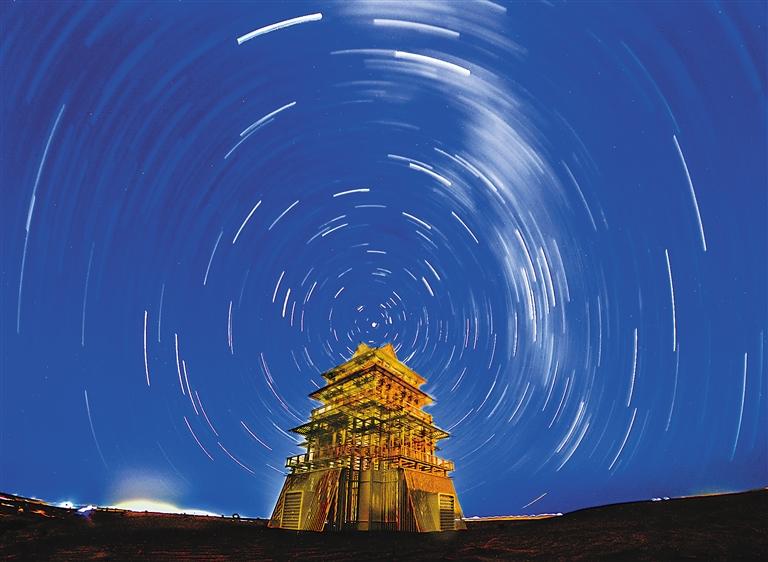 The star-watching town is one of the key construction projects in Suwu desert scenic spot, and China's first desert astronomical science popularization town and station-type desert tourism service complex. It is technically supported by the National Astronomical Observatory. It is divided into three functional areas: starry sky exploration area, leisure activity area and tourist experience area.
In the starry sky exploration area, there are professional telescopes, popular science and education exchange and teaching venues, one 60cm astronomical telescope and four small telescopes for tourists.
The leisure activity area meets the needs of teenagers for various popular science experience activities and provides leisure, entertainment and catering services.
In the tourist experience area, there are spherical and hexagonal star-watching cabins made of various materials to meet tourists' needs for medium and high-end accommodation and holding small-scale conferences.