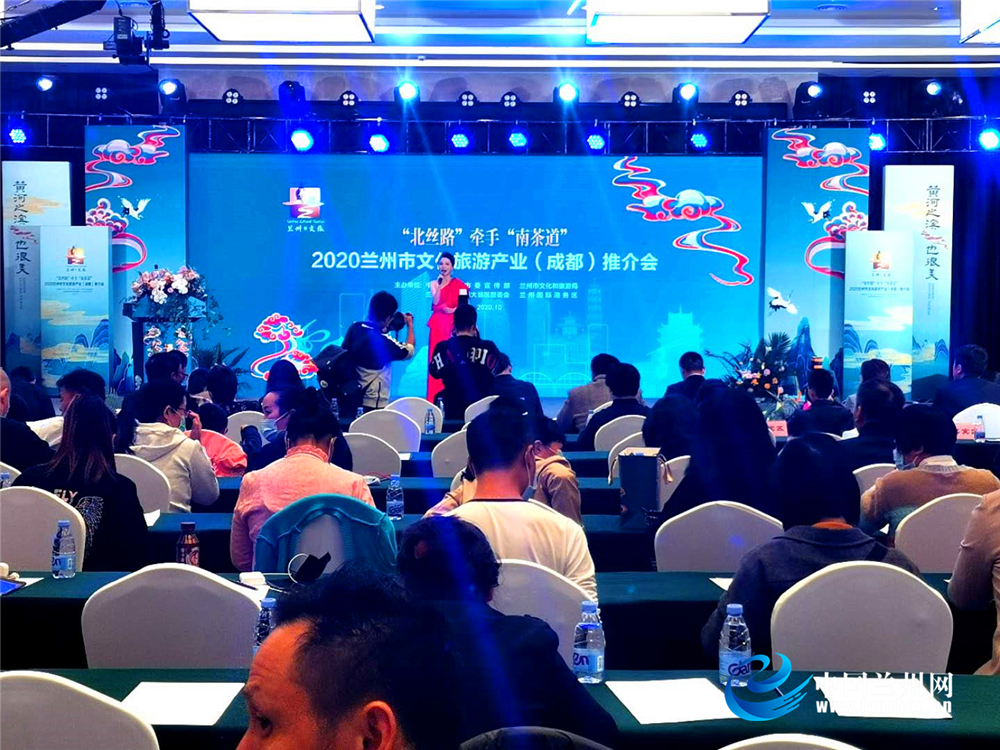 "The coast of the Yellow River is also beautiful." On the morning of October 17, as one of the contents of the "North Silk Road" and "Southern Tea Ceremony" tourism promotion activities, "The coast of the Yellow River is also beautiful" Lanzhou Cultural Tourism Industry Promotion Conference in Shu Held in Rongcheng, Sichuan Provinces.
With the implementation of the "Belt and Road" initiative and the in-depth advancement of the western development in the new era, Lanzhou, as a prime location and gateway to the west in the new era, has ushered in the greatest opportunity and best time for development and revitalization. Wang Hong said in his speech that Lanzhou and Chengdu are both located in the west, and the distance between them is only 600 kilometers, but they have completely different natural and cultural landscapes. It is hoped to promote the economic prosperity of Chengdu and Lanzhou through today's activities, and to promote the dialogue between the Silk Road and the Ancient Tea Horse Road to bring new vitality to the ancient Silk Road.
Under the theme of "The Beautiful Shore of the Yellow River", Lanzhou Bureau of Culture and Tourism promoted the development of the cultural tourism industry. The whole promotional activity was splendid. Founder of "Yujungong", and a travel blogger named "Western Bear" with 6 million followers on the internet, Xiong Junjie, et al, also held the project roadshow. At the roadshow that day, 3 companies including International Land Port of Gansu (Lanzhou) Investment and Development Co., Ltd. signed 3 cultural tourism cooperation agreements with related companies in Chengdu. The event ended perfectly in the song "Song of the West" performed by Zhang Xinhua, Prince of Flowers in the Northwest.