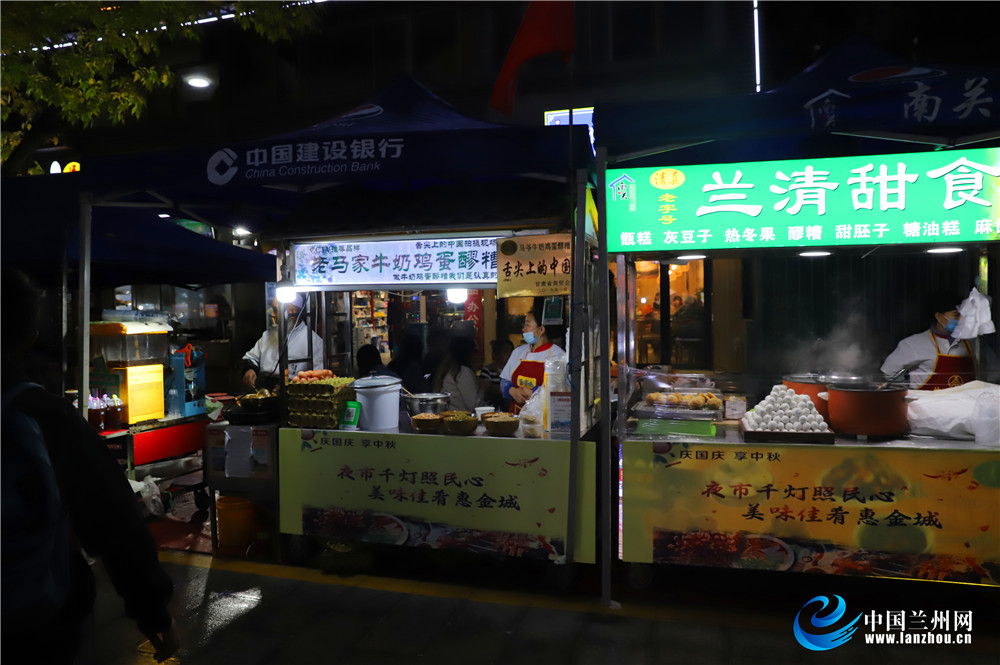 On the evening of September 30, "Celebrating National Day and enjoying the Mid-Autumn Festival" night market economy promoting consumption activity was officially launched in Nanguan Ethnic Flavor Street of Lanzhou. The activity aims to activate the night economy, stimulate domestic consumption demand, and enhance the popularity of local food and drink culture by means of discount, buy more and GET more, and issue coupons.
The activity was held in four night markets from now on to October 9. The main venue is Nanguan Ethnic Flavor Street, Jiuquan Road, Chengguan District. The sub venues are located in Zhengning Road Night Market, Jinniu street in Anning District and Jincheng Night Market in Xigu District. More than 430 businesses have been organized in the four night markets, among which nearly 200 snack stalls are offering preferential treatment among which more than 1000 kinds of products of hundreds of categories are displayed in the activities.
This activity is the measure to promote consumption in Gansu Province in the national consumption promotion month, and one of the important activities of the third "Enjoy Lanzhou Shopping in Jincheng" consumption season in Lanzhou. This activity will greatly enhance the economic vitality of the night market, further enrich the consumption market of citizens and tourists at night, and promote the economic growth.