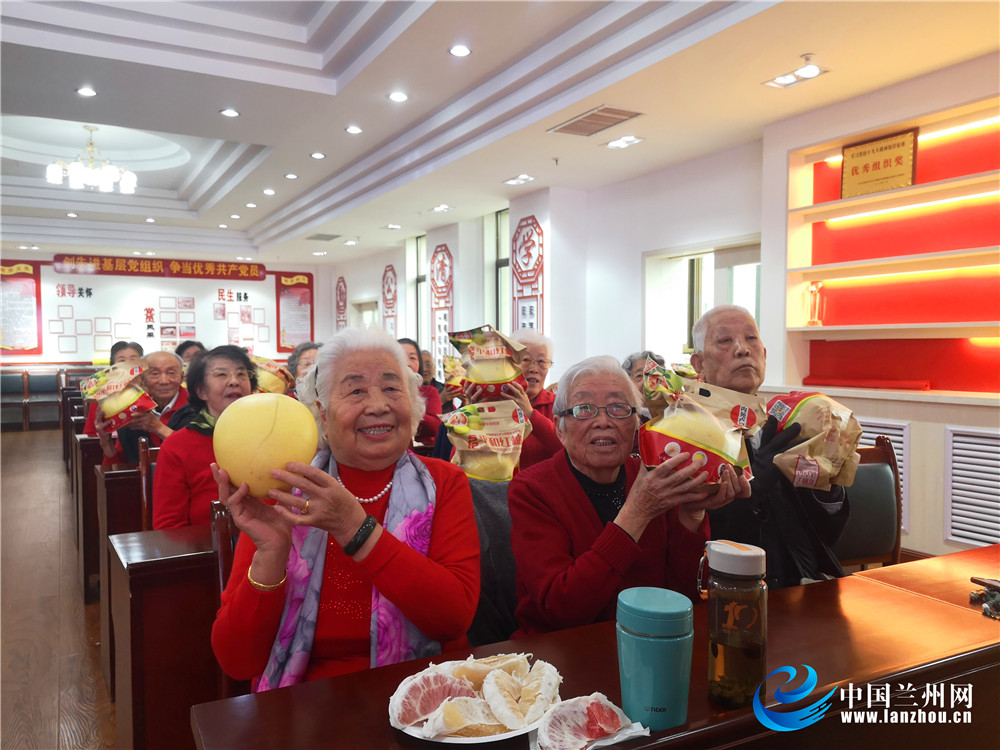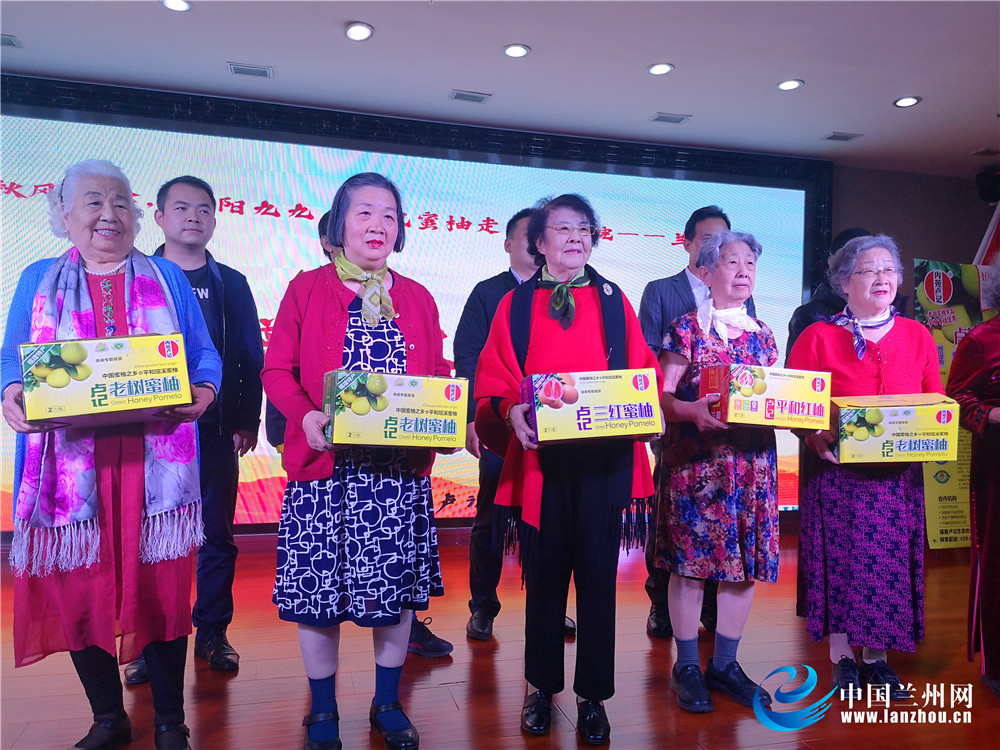 。
The Double Ninth Festival is coming. On October 13, the Social Welfare Institute of Anning District of Lanzhou City and Xiaociyuan of Huabang Beautiful Home jointly held a donation activity of "Warm Elderly, Sweet Pomelo Jincheng People". The enterprises which participated in the activity donated 15000 yuan's worth of pomelo to Anning District Social Welfare Institute to send holiday blessings to the elderly.
During the activities on that day, the caring people not only presented Sweet Pomelo to the elderly, but also performed wonderful art programs with them. Through the beautiful elderly model show, pleasant percussion ensemble, impassioned chorus performance and other wonderful programs, the atmosphere of the scene was pushed to a climax. The person in charge of Anning District Social Welfare Home said that the rapid development of the old-age care industry cannot be separated from the support and participation of all sectors of the society, especially in improving the quality of elderly care services and expanding the service capacity, the extensive participation of social forces is more needed. This time, the entrepreneurs represented by Fujian Luji came to the welfare home to offer their love and carry out volunteer service for public welfare, which not only reflects the sense of social responsibility and value responsibility of successful enterprises, but shows warm care to the elderly and vulnerable groups, and is a great impetus to the development of the old-age care cause in Anning District.
According to reports, Fujian Luji Ecological Agriculture Co., Ltd. takes 1.5% of its sales to carry out public welfare activities every year. By donating pomelos to the elderly, it conveys positive social energy for respecting and loving the elderly, and advocates the active participation of all sectors of society to contribute to the establishment of a high-quality old-age care system.