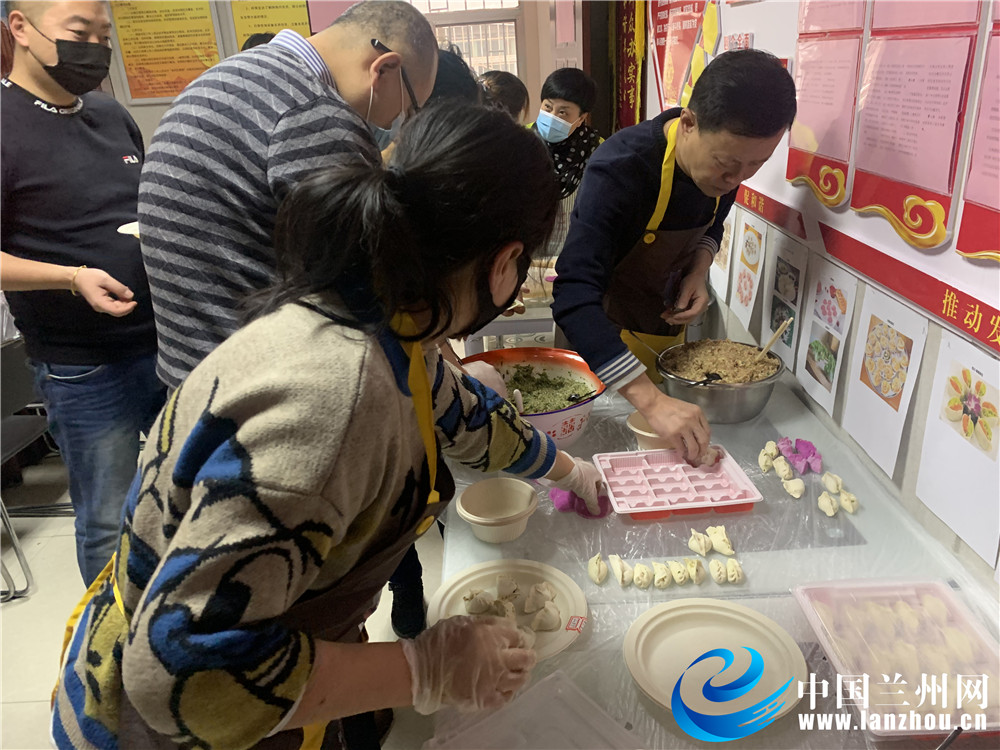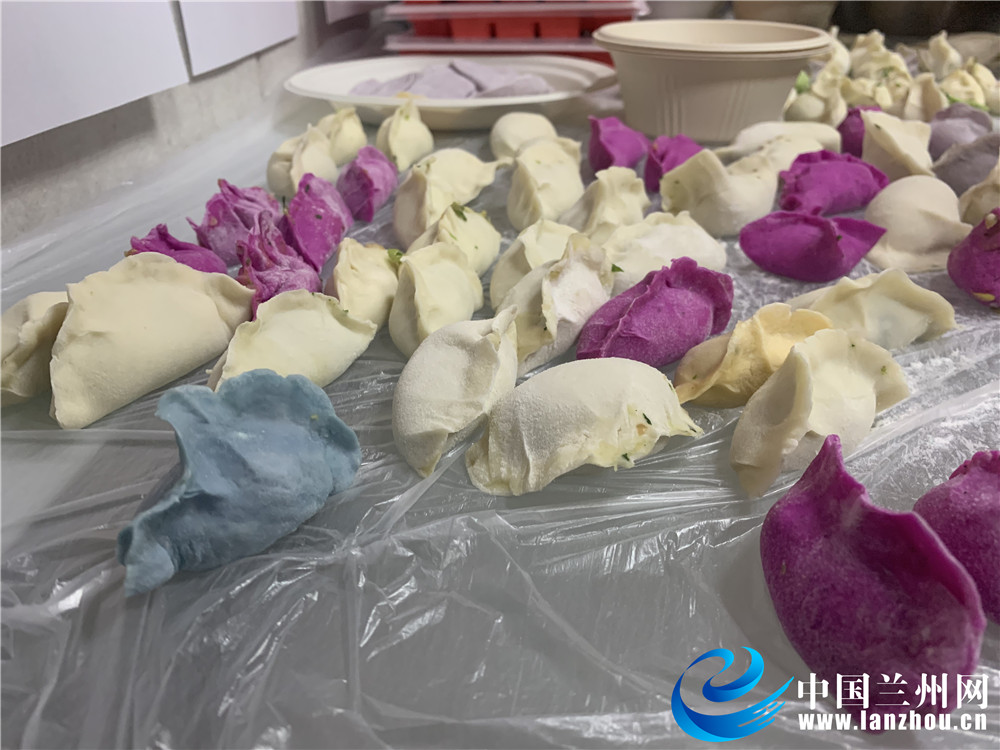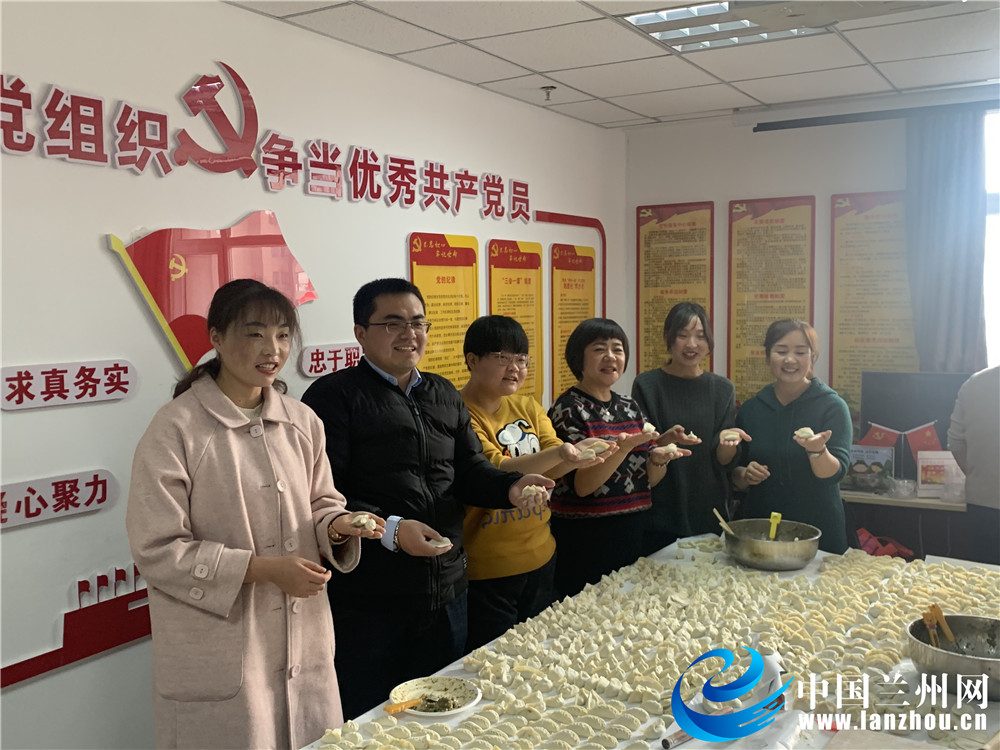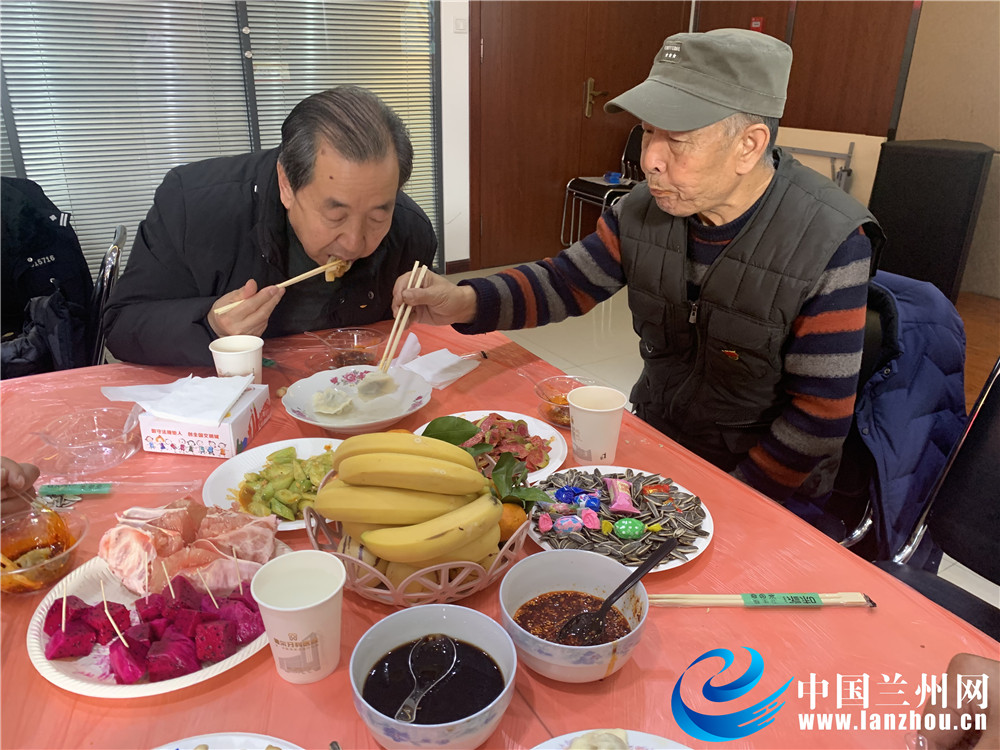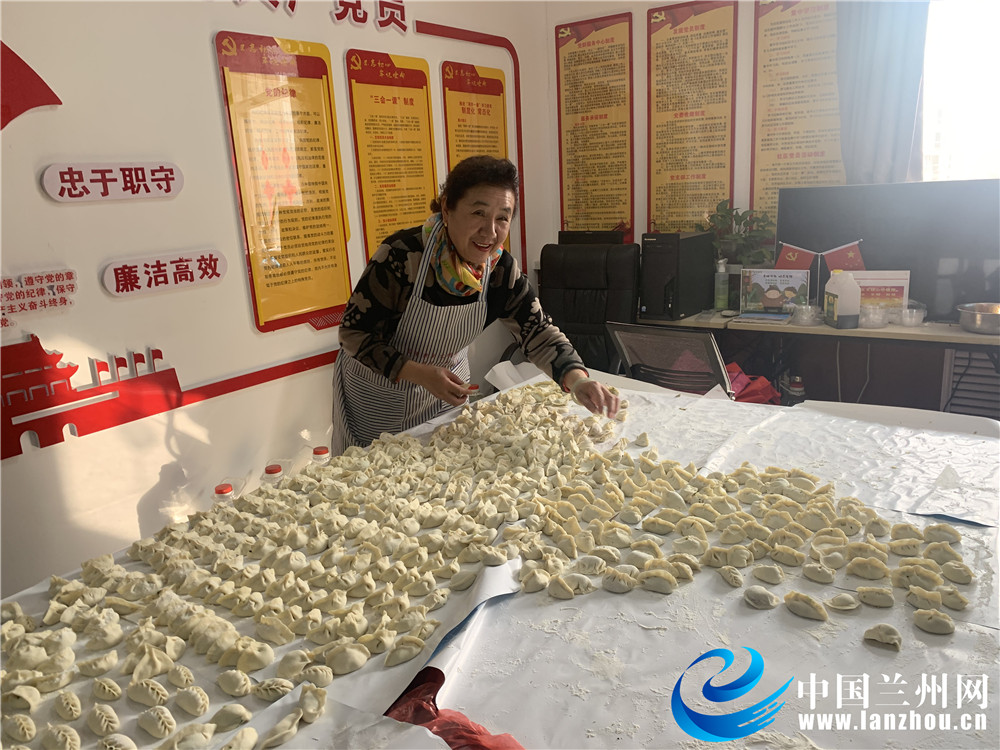 The winter is approaching, and it is getting colder and colder. On December 16th, government officials of Wuquan Street, Chengguan District, sent dumplings to the elderly living alone and other destitute groups in the district.
At 9: 00 a.m., the Minjiaqiao community was hustling and bustling where the staff, volunteers and residents' representatives of the community and co-construction units gathered around a table to participate in a meaningful dumpling-making competition. On the table, the mixed dumpling stuffing was placed in the basin, and all kinds of wrapped dumplings were placed neatly together. "We have two kinds of dumpling stuffing: cabbage meat and celery meat. We have prepared five kinds of dough: pitaya juice, purple cabbage juice, spinach juice, pumpkin juice and plain water dough." The staff of Minjiaqiao Community told the reporter that such dumpling-making competition was held in Wuquan Street on the Winter Solstice each year. The staff said, "We are just like a family that gather together and talk with each other."
In the neighborhood committee of Heping New Village Community, the staff, old party members and volunteers from Heping New Village Community, Lanshan Village Community and Wuquan Village Community were also very busy: some making dough, some rolling dough, some mixing stuffing, and some cooking dumplings. Soon, the cooked dumplings were delivered to the elderly who not only enjoyed the tasty dumplings but also felt the warmth of the big family of the community. Guan Yufang, a community resident, said, "It is more lively here than at home and we can better enjoy eating dumpling because many people are eating dumplings here together."
Yang Xiuhua, deputy director of Heping New Village Community, has participated in more than ten dumpling-making activities during the Winter Solstice Festival. On the last winter solstice before she retired, Yang Xiuhua came to work at the community at 7 a.m. She said, "Today, 70 or 80 people in three communities have made more than 2,000 dumplings."
It is known that on that day, the three sub-areas of the six communities of Wuquan Street held the competition at the same time. More than 200 community workers, party members, volunteers and resident representatives made dumplings for more than 600 old people living alone, the disabled and the destitute groups in the district.
Shi Zhenrong, a 93-year-old party member in Lujiaxiang Community, has been living alone. After eating dumplings made by community workers, she said, "I am old now, and totally depend on the help from the community. I am very happy to eat dumplings made by the community today. "