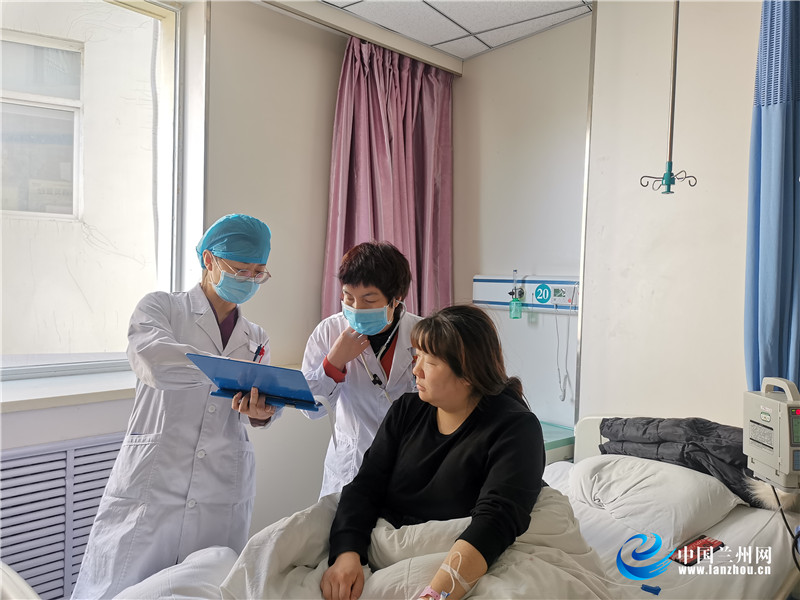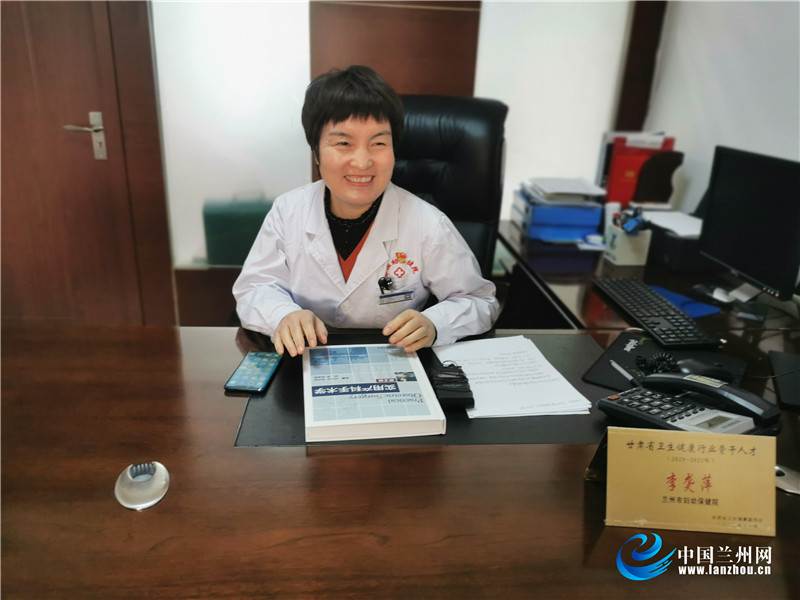 Having worked at the department of gynecology and obstetrics for 17 years, she has served as a ladder for many new lives born into the world with love and a sense of responsibility. Hearing the loud cry of countless newborn babies, she feels satisfied with a knowing smile on her face. She is Li Yanping, Vice President and Party Branch Secretary of the Lanzhou Maternity and Childcare Hospital. She was named a key health talent of Gansu Province in 2020. However, she said casually, "I just play my own part. The honor means greater responsibility."
After graduation in July 2000, Li Yanping was assigned to the Lanzhou Maternity and Childcare Hospital. From then on, she gradually became accustomed to working overtime and being on call at all times. For Li Yanping, it is her bounden duty as a doctor in a white uniform. She feels deeply satisfied every time she helps a patient. In 2018, Ms. Zhao, a pregnant woman who lived in Duanjiatan, went to the Lanzhou Maternity and Childcare Hospital for emergency treatment. This 40-year-old lying-in woman was confined in advance because of gestational diabetes mellitus (GDM). At ten o'clock on the night, the receiving doctor carefully checked Ms. Zhao's physical condition, and immediately called Li Yanping, telling her the patient's condition. Li Yanping asked the on-duty obstetricians to immediately prepare for surgery, while she quickly left for the hospital. After nearly an hour of surgery, Zhao delivered the baby smoothly.
For more than ten years in the medical industry, Li Yanping has adhered to the idea of "being considerate to patients", with her original aspiration of "healing the wounded and rescuing the dying" kept in her heart forever. A disabled pregnant woman from Gaolan County suffered from spinal meningocele and therefor couldn't lie. Besides, she suffered from cardiac insufficiency and urinary incontinence. Having been pregnant for 34 weeks, she could only sit in a wheel chair and was looked after by her husband day and night. The couple were looking forward to the new life, but the deteriorating illness made worry about the future. Because of the complicated condition and tricky situation, the pregnant woman was rejected by several provincial and municipal hospitals, and finally, they came to the Lanzhou Maternity and Childcare Hospital to visit Li Yanping, who they had long heard. Considering the pregnant woman's condition, Li Yanping conducted a consultation with multiple departments and developed several treatment plans. In the end, the pregnant woman underwent a cesarean section and gave birth to a healthy baby. Both the mother and baby were well. "Whenever I hear the first cry of a baby, my heart will be filled with happiness and pride," said Li Yanping. It is also such a moment that has enabled her to stick to her position at the department of gynecology and obstetrics for 17 years. About 6,000 infants have been delivered with assistance from her. She holds new lives with love, which is great love from a doctor. Regarding patients as her family members, Li Yanping fulfills her sacred duty meticulously in clinical practice. Her hard work has been recognized by all walks of life. "I will, as always, try my best to keep patients healthy," said Li Yanping.