On the morning of February 25th, Lanzhou Grain and Material Reserve Bureau organized all Party members and cadres to go to Lanzhou Martyrs' Cemetery to mourn the martyr Chen Hongjun and express their respect and memory for him.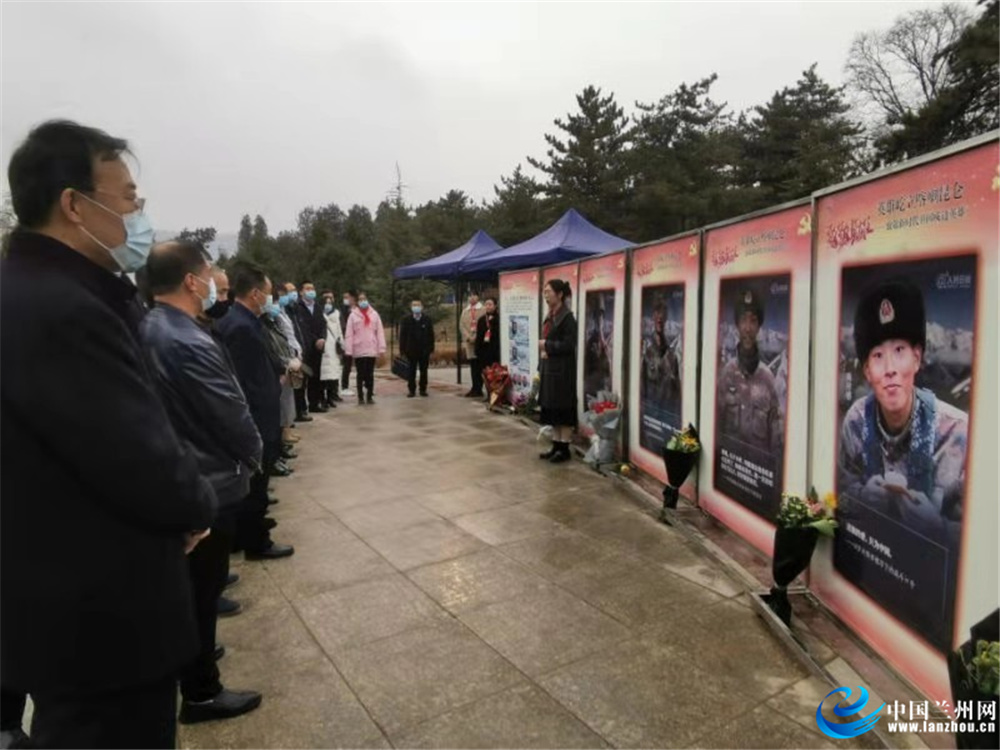 Lanzhou Martyrs Cemetery in early spring is still little cold and solemn. At about 10 am, all the party members and cadres from the Lanzhou Grain and Material Reserve Bureau came to the Martyrs' Square to present flower baskets to martyr Chen Hongjun and listen to the heroic deeds of martyrs such as him. A square gravestone engraved with the words "Martyr Chen Hongjun (March 1987 -- June 2020)" stands in the Yinghun Garden of Lanzhou Martyrs Cemetery. In front of the gravestone, are placed flowers presented by people from all over the country, showing people's memory and respect for the martyrs. The glorious deeds of martyr Chen Hongjun and other five frontier heroes who fought bravely to defend national sovereignty and territorial integrity are touching. Party members and cadres presented flowers to martyr Chen Hongjun with great reverence and expressed their sorrow.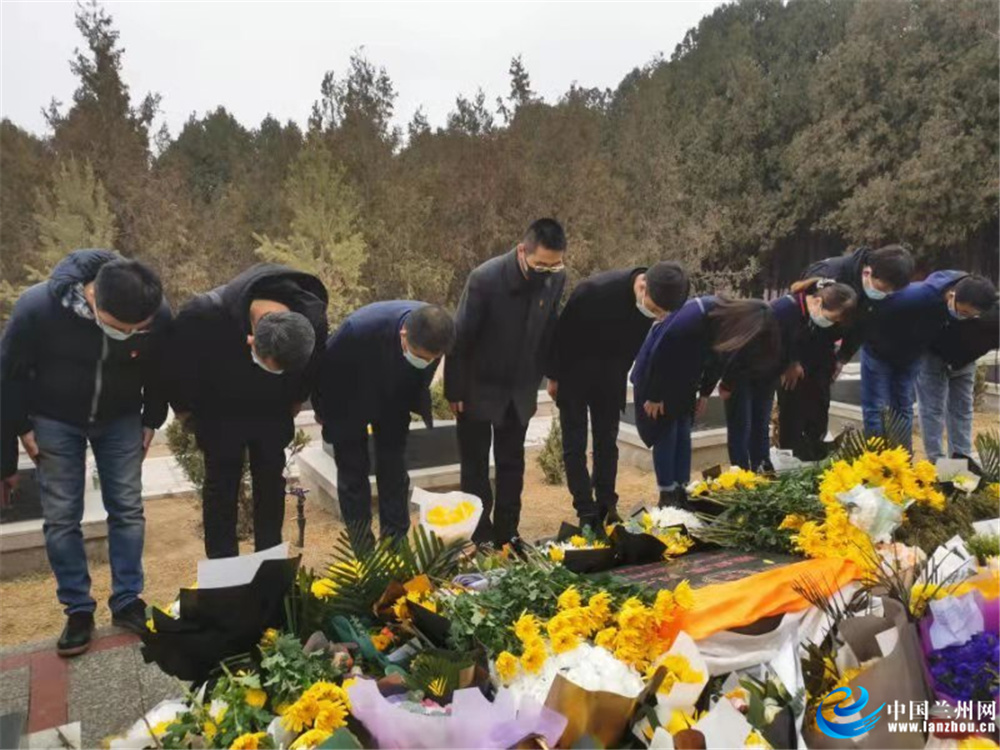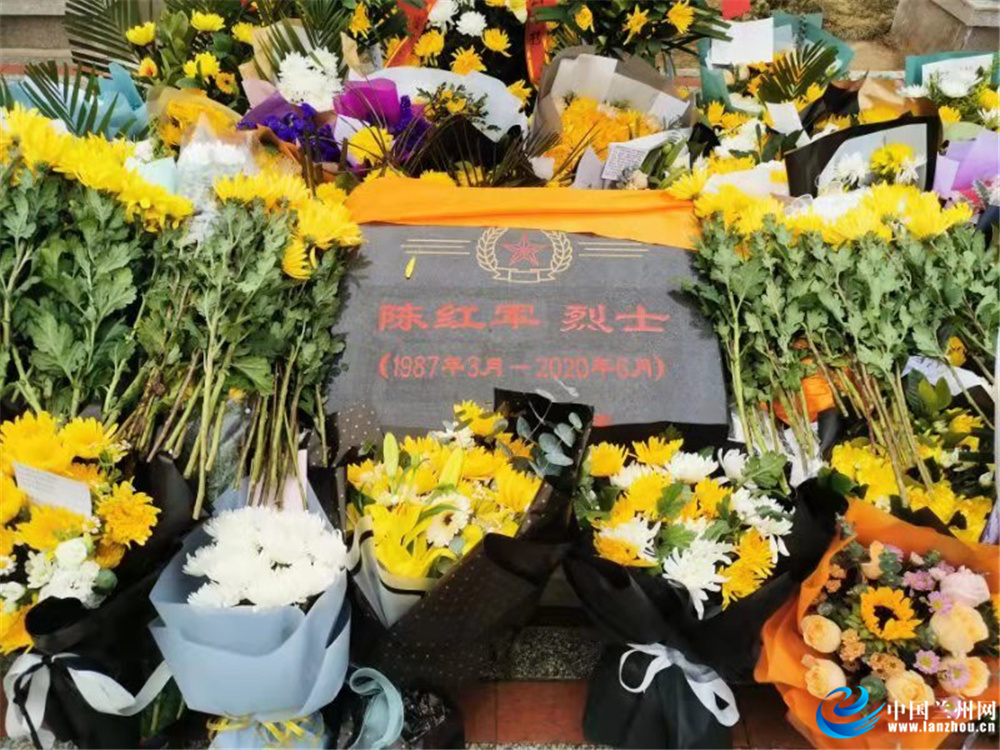 Subsequently, all the party members who took part in the activity reviewed the oath of joining the party together in the martyrs cemetery. Liu Shiwei, full-time deputy secretary of the Communist Party Committee of the Lanzhou Grain and Material Reserve Bureau, said passionately: "I feel great admiration after listening to the heroic deeds of frontier soldiers. The frontier soldiers left their blood and lives on the Karakoram Plateau to defend the territory of China with their lives. It is precisely because of such great frontier soldiers that we have a peaceful living and working environment. As a member of the Communist Party, I will carry forward their spirit of loyalty to the Party and the country, hard work and selfless dedication, always keep in mind the mission of the Communist Party members, fulfill my duties at work, never flinch in critical moments, and pay tribute to heroes with practical actions." The party members and cadres expressed after the activity, that they should take the revolutionary martyr spirit as the guide, never forget the original intention, firm their ideals and beliefs, take the martyr as an example, do their own work well, devote themselves to the actual work, and make their due contributions to the high-quality economic and social development of Lanzhou.