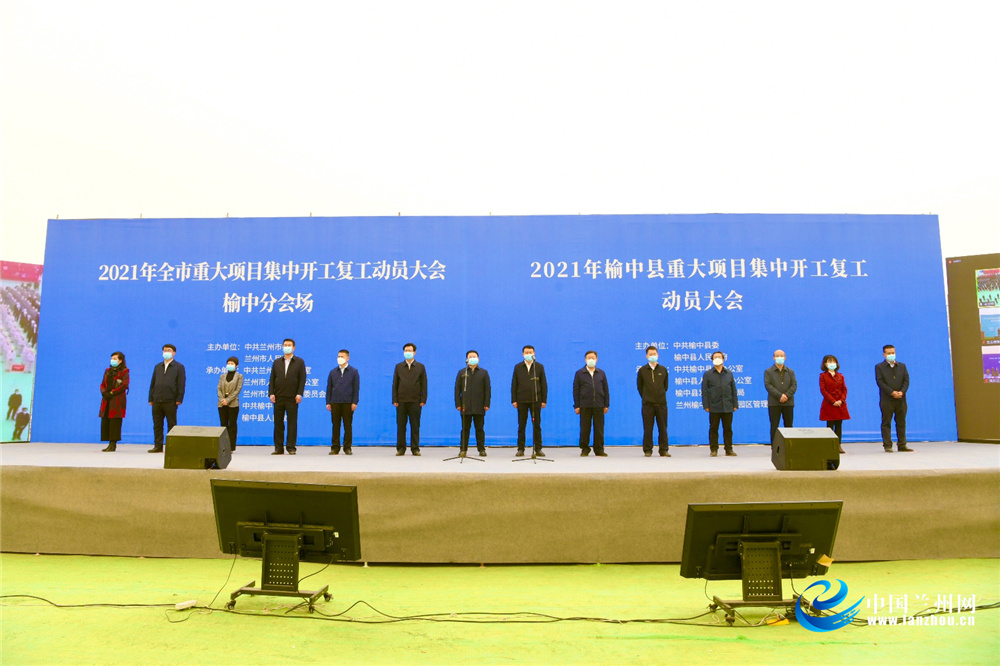 On March 16, 80 major projects with a total investment of 63.4 billion yuan were commenced and resumed in Yuzhong County, of which 70 projects were resumed while the rest 10 were commenced. The commencement and resumption of these projects will promote the quick start and accelerated implementation of project construction in Yuzhong County, and mark an overall start of project construction in Yuzhong County in 2021.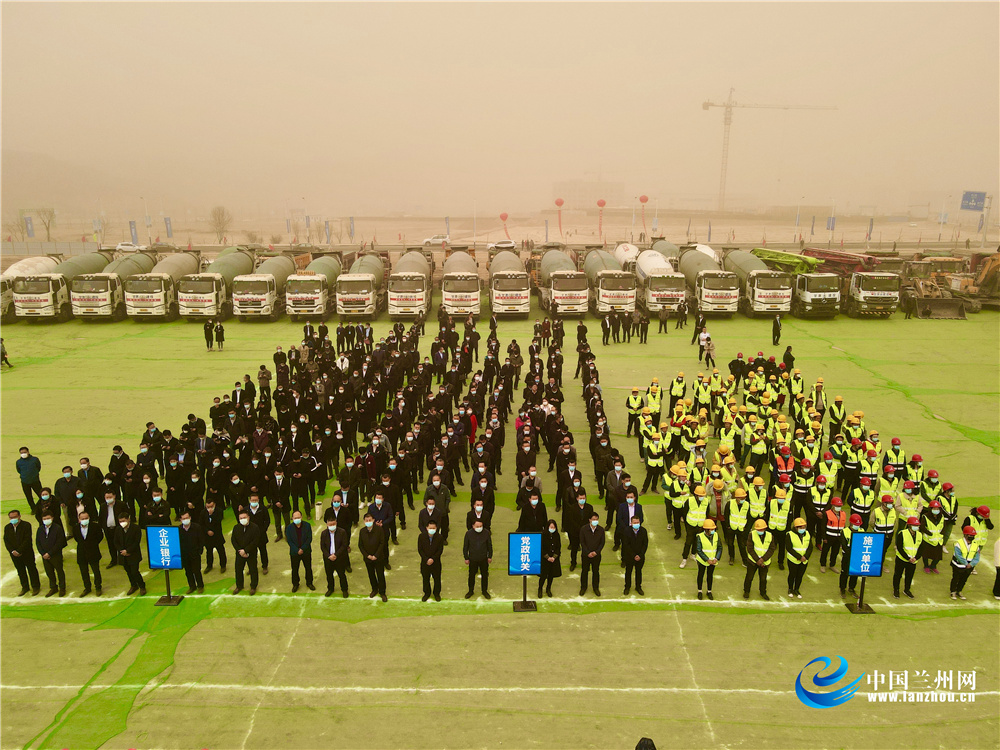 The mobilization meeting was held in Lanzhou Jindao Wolong New Energy Vehicle Cultural Industry Park Phase I Yuzhong County Party Secretary Feng Yuewang said, "As for the concentrated commencement and resumption of project construction, we have promised to vigorously attract investment, develop projects and quicken construction. The whole county will resolutely shoulder the responsibility for project construction to work conscientiously at the frontline to meet our commitments. By on-site command, scientific arrangement and overall planning, we will quickly form a good situation in which the projects are implemented at a fast speed in order. With a high sense of responsibility and mission, each project construction unit is seizing the golden period of construction for meticulous organization, construction and management. They fight the clock, catch up with the progress and control quality strictly so that the projects will be completed and put into operation at an early date. All the towns and departments are making every effort to pay the way for enterprises, open green channels for them and build a broad platform for them in order to accelerate the approval of projects and improve the quality of services."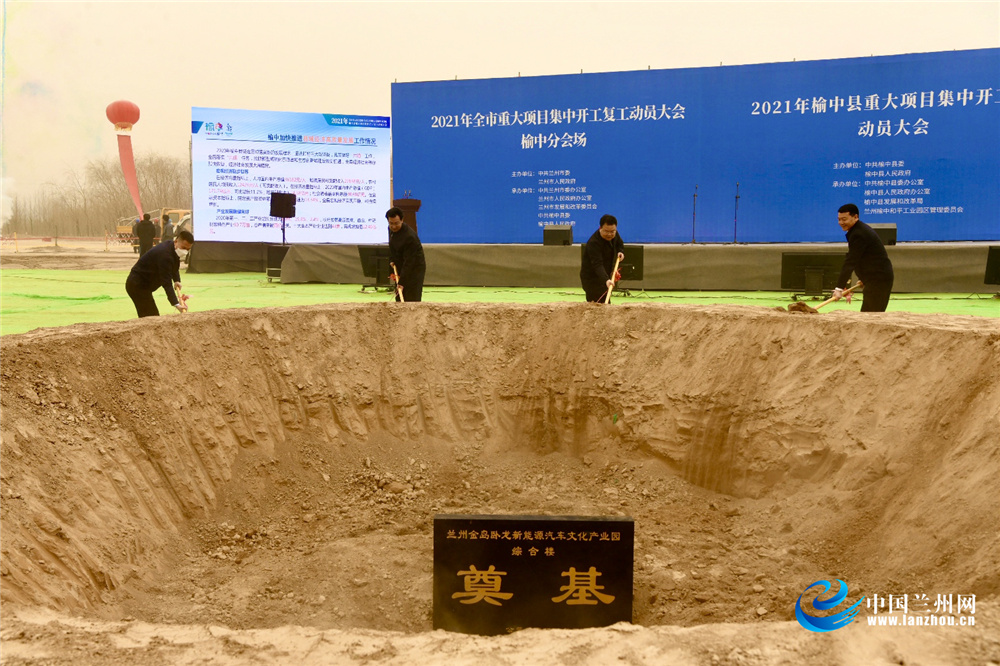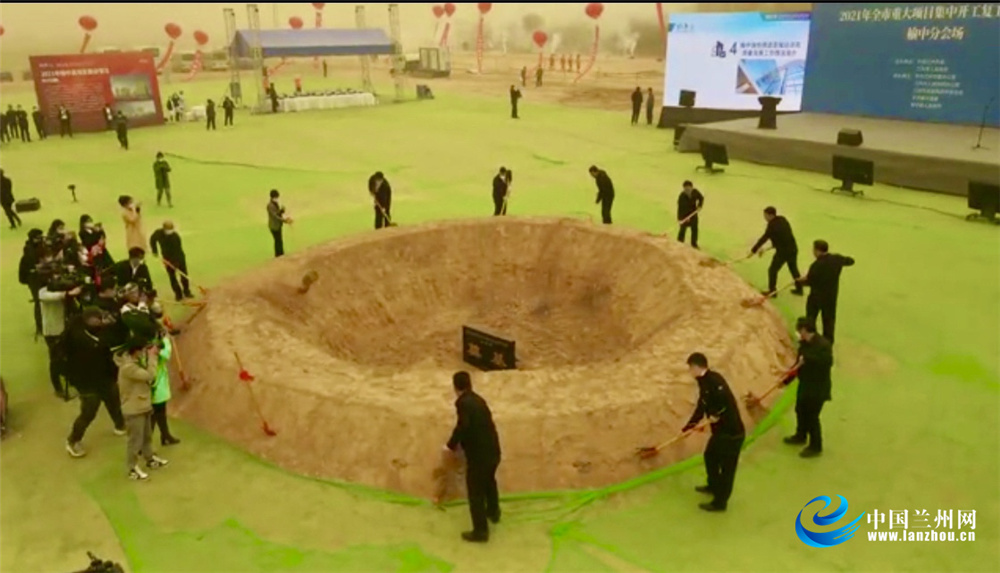 It is understood that in 2021, the Yuzhong County Party Committee and Government will start 131 key county-level projects with a total investment of 95.62 billion yuan and a planned annual investment of 19.59 billion yuan. The number of planned projects is 26 greater than that of the same period last year, with the total investment increasing by 25.62 billion yuan and the planned annual investment increasing by 5.09 billion yuan. There are 79 continuing projects with a total investment of 60.61 billion yuan and a planned annual investment of 12.13 billion yuan; there are 61 new projects with a total investment of 35.01 billion yuan and a planned annual investment of 7.46 billion yuan. Many of the new projects are strategic industrial projects with large investment volume, high tax contribution and strong radiation capacity, including the Dr. Peng 5G Big Data Industry Park, Beijing Hualian Northwest China Fresh Food Logistics & Processing Park, Jindao New Energy Vehicle Industry Park, Yunda Express E-commerce Headquarters Base, and Lanzhou Beef Noodle Cultural Industry Park. After the completion of the projects, the county's industry-city integration level will surely reach a higher level, economic aggregate will definitely reach a new level, and urban quality will certainly be improved, thereby enabling the county to make a good start during the "14th Five-Year Plan" and injecting strong vitality into the high-quality economic and social development.