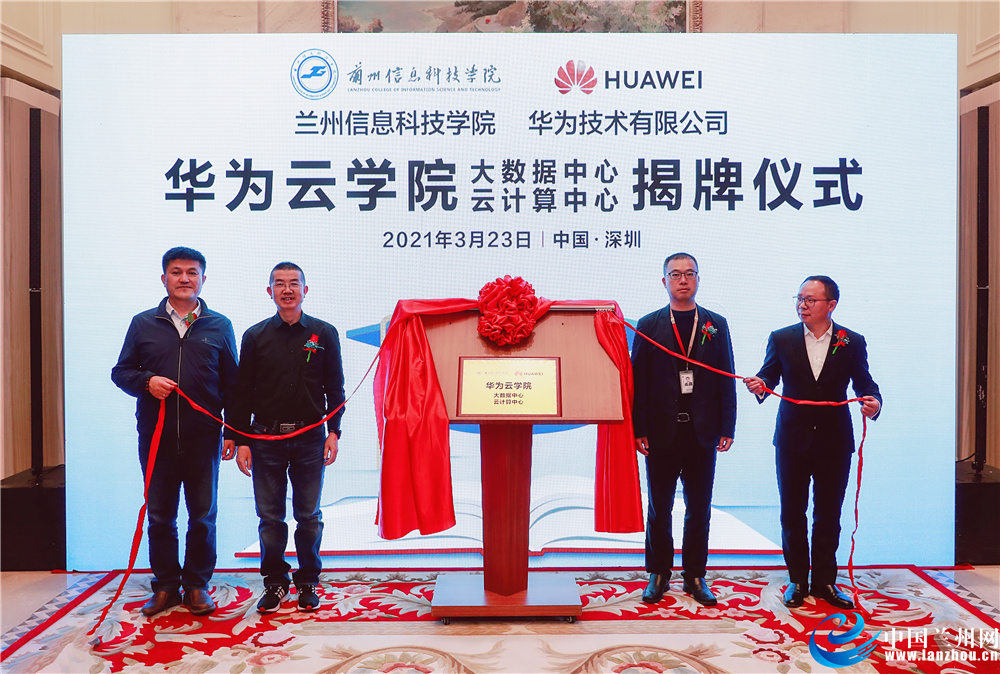 On March 23, Lanzhou College of Information Technology and Huawei held the unveiling ceremony of jointly building China as the cloud Institute (big data center and Cloud Computing Center) at Huawei headquarters. The two sides will work together to build a first-class brand of the integration of production and education in Gansu colleges and universities, and jointly build an information and communication technology (ICT) talent ecosystem.
According to the agreement, the two sides will start with the construction of Huawei cloud college project, continuously deepen cooperation around 5g, Kunpeng and other new generation ICT technology industries, further promote talent training and professional construction in the field of ICT, solidly promote the construction of campus informatization, and create a model benchmark for universities in Gansu Province
It is understood that ICT is the combination of information, communication and technology. This technology covers all kinds of information equipment or application software, from radio, TV and mobile phone to computer, network hardware, software and satellite system, as well as all kinds of related services and application software.
Professor Xie liming, vice president of Lanzhou University of information technology, said at the scene that Lanzhou University of information technology will further connect with the new situation and new requirements of Gansu's regional economic development, industrial transformation and upgrading, and digital economic development, and work in the direction of Huawei On the other hand, we should jointly improve the industry education integration mechanism, carry out in-depth cooperation in "teacher training", "scientific research innovation and social service", "smart campus construction" and other aspects, speed up the cultivation of innovative digital talents, and help the industrial transformation and upgrading of Gansu Province.