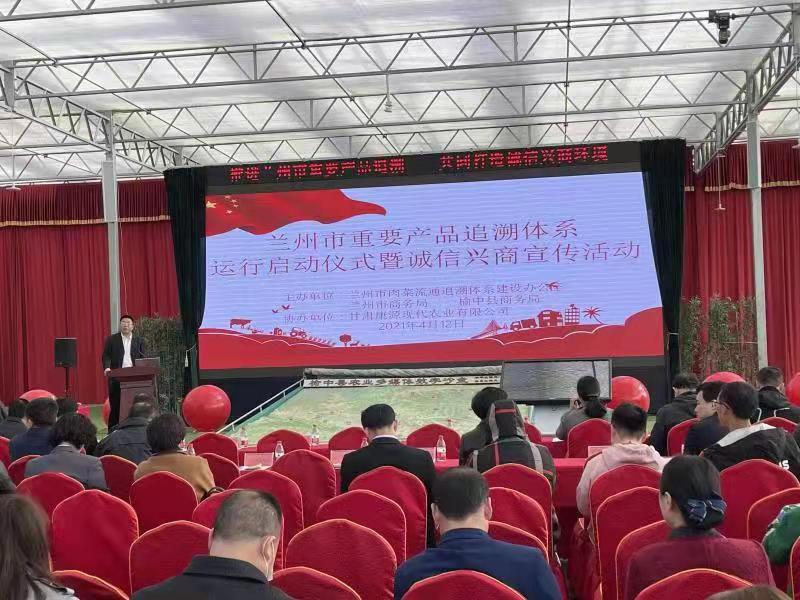 On April 12, the traceability system for daily necessities in Lanzhou City was put into operation. So far, 327 nodes have been reconstructed and built, as well as the daily necessities traceability platform, portal website, WeChat official account, and the construction of various subsystems.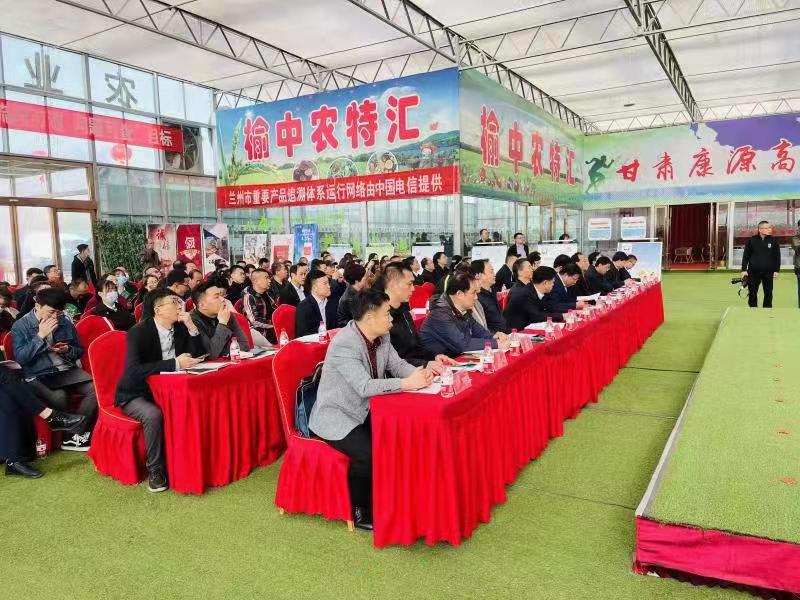 Lanzhou's daily necessities traceability system is a comprehensive application of modern information technologies such as the Internet of Things and big data to complete the construction of the meat and vegetable circulation traceability system for pig slaughter plants, wholesale markets, production and sales docking units, large and medium-sized supermarkets, and standardized vegetable markets in Lanzhou , Group purchasing units, storage of frozen food , plateau summer vegetable wholesale market, community meat and vegetable specialty stores, beef and mutton slaughter factory,It includes 10 types of operating 332 node subsystems are upgraded and reformed, and efforts are made to improve the efficiency of commodity circulation traceability. At the same time, in accordance with the requirements of the Ministry of Commerce to expand the coverage of the traceability system, Lanzhou governor plans to expand 142 new nodes, register all meat, vegetable, and fruit operators with real names, and expand the traceability scope of important products through the market access system .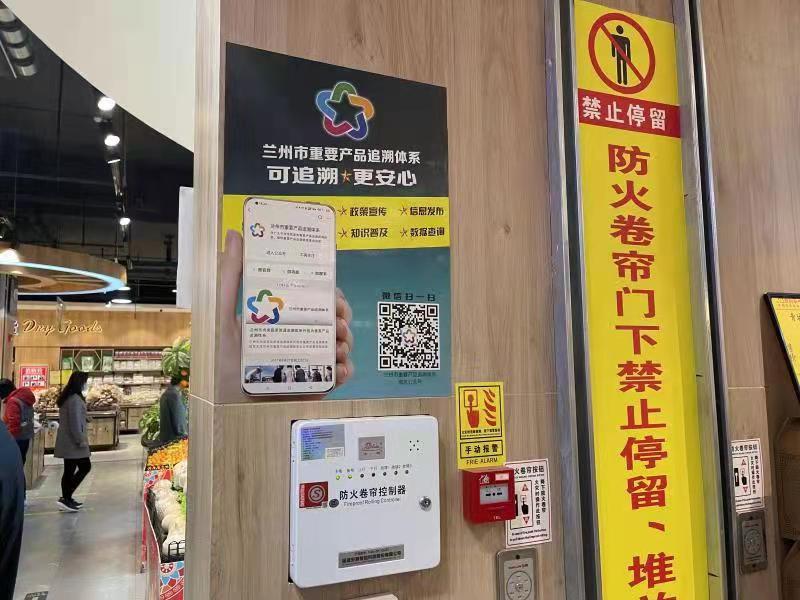 Up to now, the Lanzhou Daily Necessities Traceability System Project has completed the transformation and construction of 327 nodes, including 27 vegetable markets, 48 supermarkets, 20 plateau summer vegetables, 4 production and marketing docking companies, 11 cold storages, and 43 meat dishes. Directly-operated stores, 1 wholesale market, 8 slaughterhouses, 147 group purchases, 18 characteristic products and processing companies; completed the construction of important product traceability platforms, portal websites, WeChat public accounts, and various subsystems, and the basic functions of each system It can operate normally and is undergoing optimization and improvement; continue to carry out the "tracing + application" docking, and the "tracing plus payment" docking work between ICBC and Minsheng Bank has been completed, and the important product traceability platform of the Provincial Department of Commerce and the Data Resource Sharing Center of the Big Data Bureau have been successfully implemented Data docking.
On the day of launching ceremony, Gansu Kangyuan Modern Agriculture Co., Ltd. In Yuzhong County, Yuzhong Ruifeng Food Co., Ltd., Yuzhong Beiguancun Farmers Market, Lanzhou Caixiansheng Ecological Agriculture Co., Ltd., Yuzhong Darunfa Daojia Trading Co., Ltd. , Lanzhou Hengtong Vegetable Preservation Co., Ltd., Lanzhou Qiansui Vegetable Preservation Co., Ltd., Lanzhou Ruitai Green Food Co., Ltd., Yuzhong Jinxing Packaging Materials Co., Ltd., Lanzhou Sanxin Green Food Co., Ltd. and other 10 outstanding traceability node enterprises were awarded Lanzhou The city's important products are traced back to the "Integrity Management Demonstration Store".
It is reported that the Lanzhou Municipal Bureau of Commerce will also coordinate and cooperate with relevant municipal departments to accelerate the construction of the Lanzhou God's daily necessities traceability system, open up the traceability information chain of the whole process from production-processing-testing-circulation, realize the exchange and sharing of traceable information, and reduce Repeated construction to form a long-term mechanism for the efficient operation of the city's traceability system. At the same time, it aims to enhance the traceability awareness of production and operation enterprises, increase the proportion of enterprises that adopt information technology to build a traceability system, strengthen the government's circulation monitoring and risk assessment and early warning capabilities of important products, and ensure that the important products of Lanzhou "can be traced in source, flow and direction. Questions can be checked".