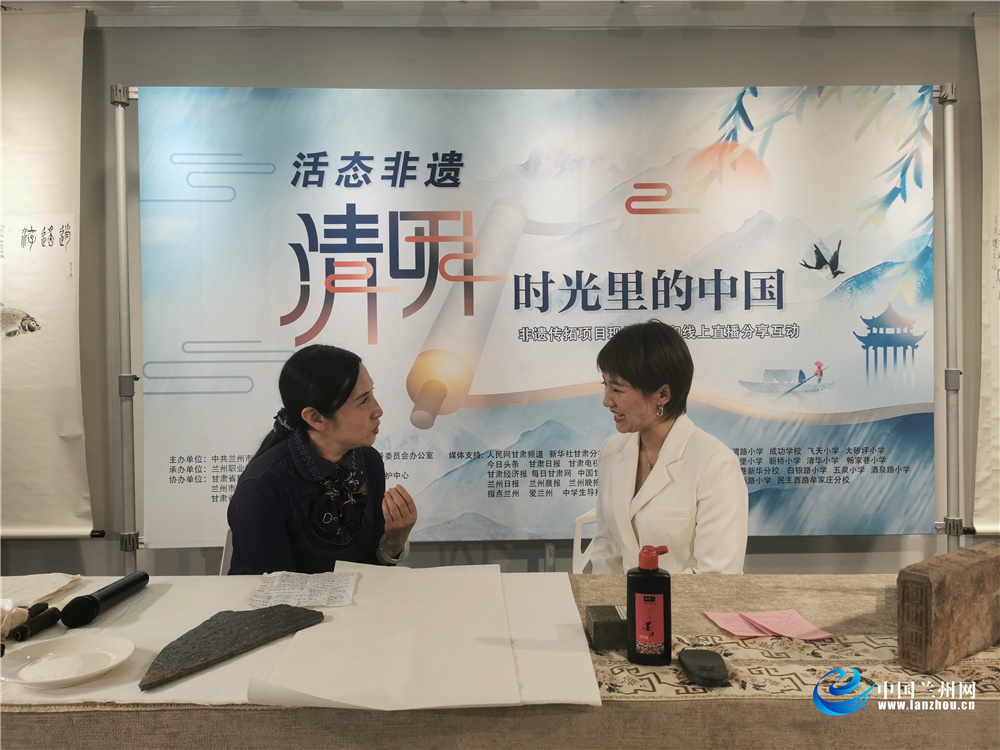 In order to celebrate the 100th anniversary of the founding of the Communist Party of China and promote the continuous improvement of the civilization construction of Lanzhou City, the "2021 living intangible cultural heritage" series inheritance exhibition and sharing activity was officially launched on March 30, sponsored by the Publicity Department of the CPC Lanzhou Municipal Committee and Lanzhou civilization office, and undertaken by Lanzhou vocational and technical college and Lanzhou film distribution and projection company.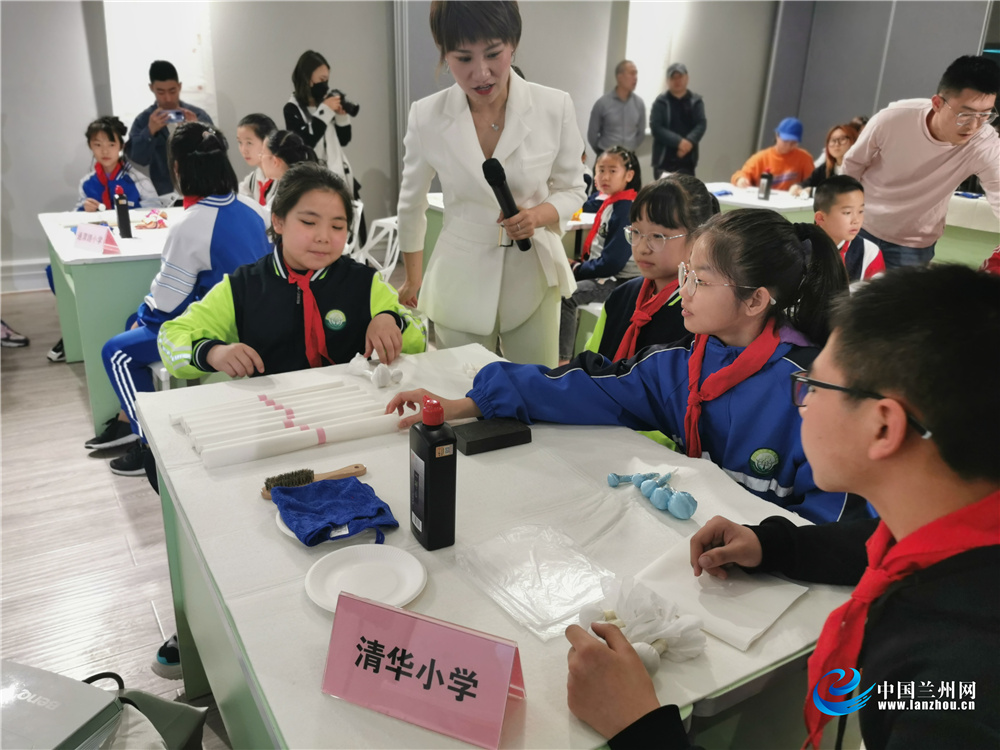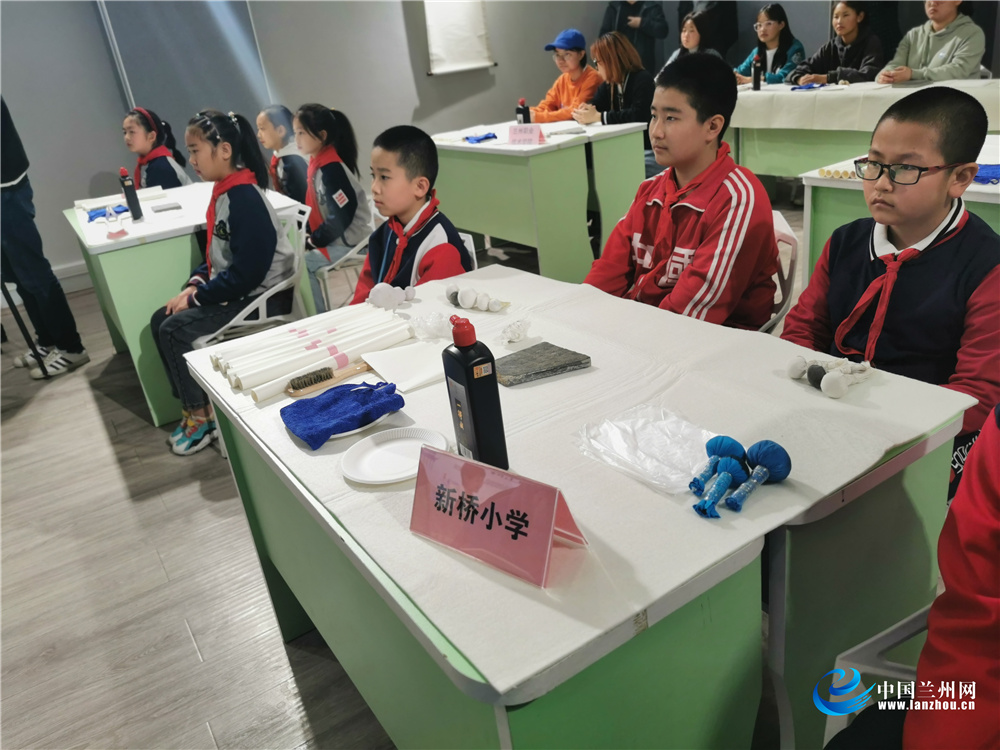 As the first show of the annual series of activities, this issue of "Living Intangible Cultural Heritage" activity takes "China In Time" as the theme, takes the exhibition and learning of Chinese spreading art as the content, and adopts the way of live network teaching. The main venue is located in Bai'an art space, with 12 primary schools including Tsinghua primary school, Tongwei Road Primary School and wangjiabao primary school as the sub venues. Under the guidance of inheritors, nearly a thousand primary school students took part in this activity with great interest.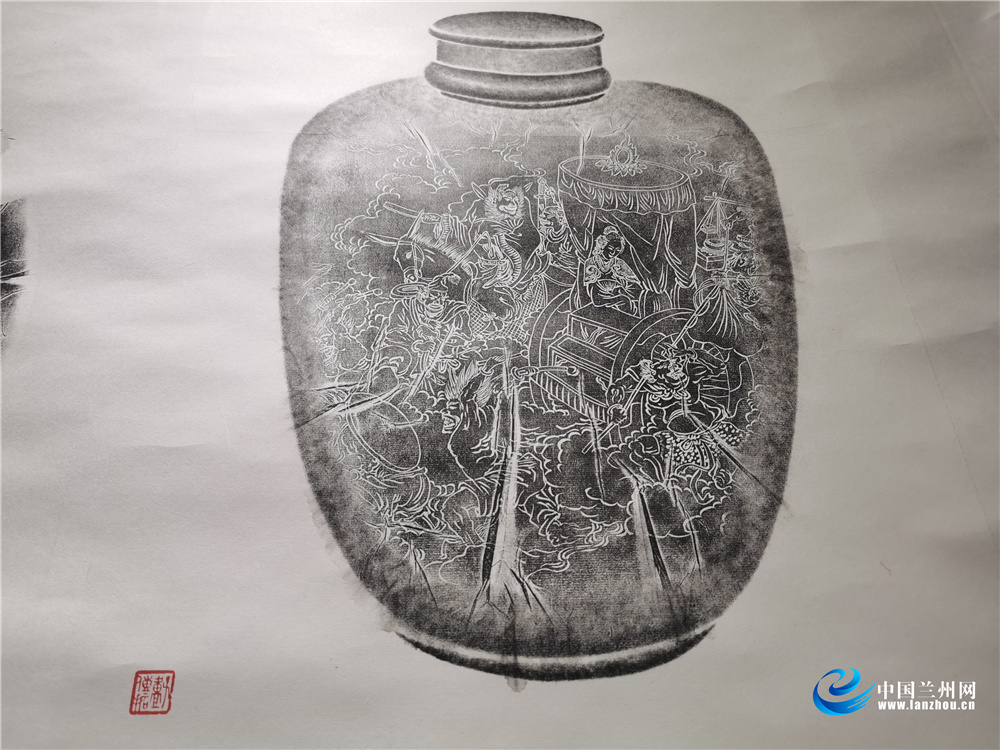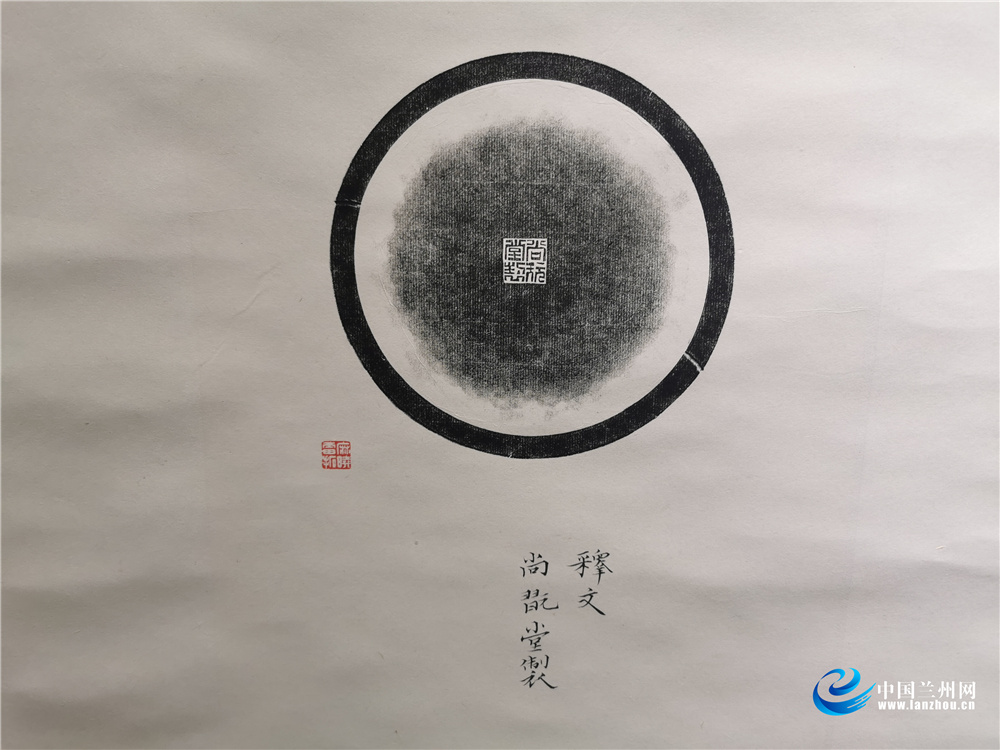 At 14:30 p.m. on that day, two inheritors, the member of China Calligrapher Association, the president of Gansu Jinshi Seal Cutting Research Institute, the president of Gansu Seal Cutting society, the famous cultural master of Jincheng, Tong Dingjia, and the appraisal committee of Gansu Calligrapher Association Ma Xiaolei, member of Gansu Jinshi seal cutting Research Institute, director of the professional committee of inheritance and extension, and vice chairman of Lanzhou young Calligraphers Association, gave a lecture to more than 30 fans of intangible cultural heritage projects and nearly 1000 primary school students at the sub venue. At the same time, more than ten thousand online viewers and fans of Chuantuo skills watched and participated in the activity through live broadcast.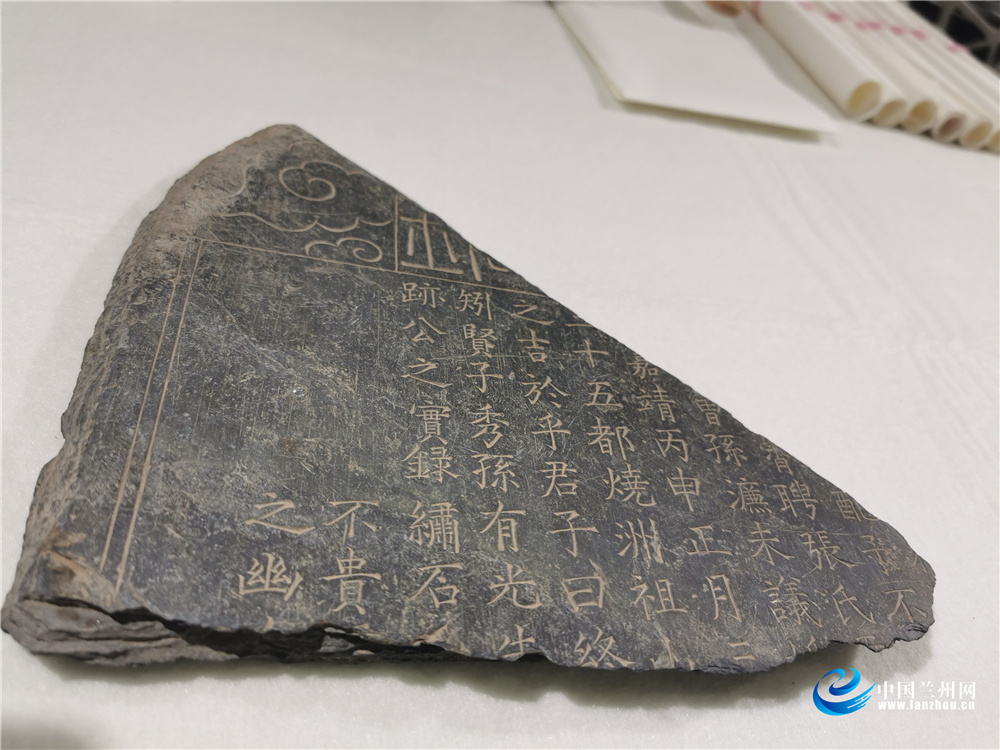 Chuantuo is a very old communication skill and art form, which carries a long and heavy history and has made immeasurable contributions to the inheritance and promotion of Chinese civilization. At the activity site, Mr. Tong Dingjia explained the basic knowledge of China's Chuantuo firstly, and then Mr. Ma Xiaolei demonstrated and taught the skills of Chuantuo. At the scene of the activity, the participants actively interacted with the teachers, with a strong learning atmosphere. They showed a strong interest in traditional Chinese spreading skills and successfully completed their first spreading exercises
According to the organizer, after the live teaching activities, the works of the participants in each school will be selected and awarded. Excellent works will be displayed in Lanzhou vocational and technical college and Bai'an art space respectively, and online exhibition will be carried out simultaneously.