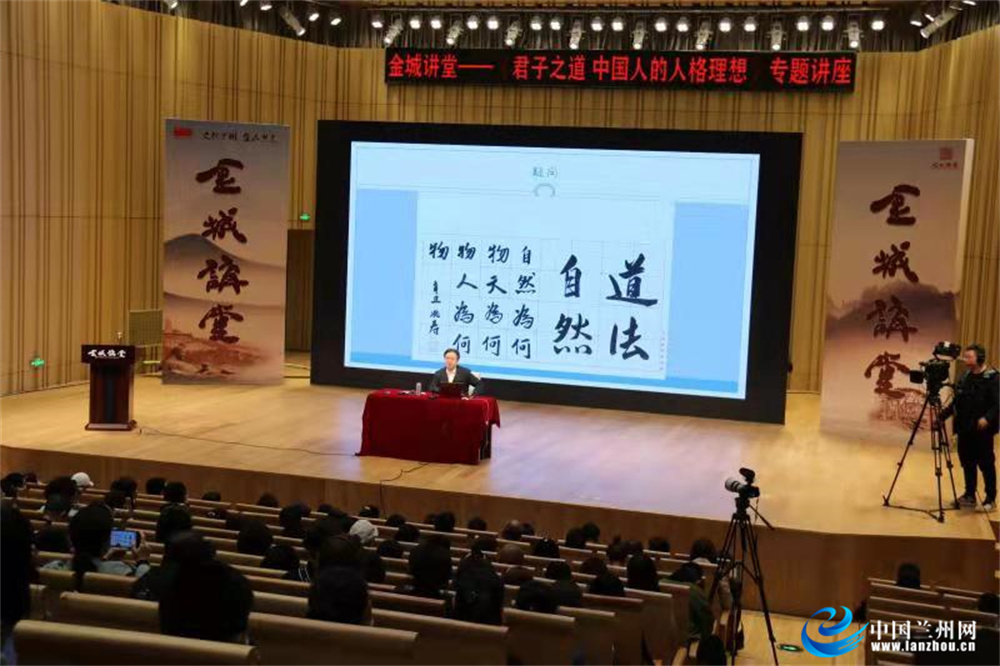 On the morning of April 24, Xu Zhaoshou, Dean and doctoral supervisor of the school of Media of Northwest Normal University, visited the show of Golden City Lecture hall to give the audience a special lecture entitled "personality ideal cultivated by Chinese traditional culture", which deeply described the charm of Chinese traditional culture and the philosophy contained in it.
Gentleman is the symbol of noble personality in Chinese culture, and the goal of intellectuals in past dynasties. Up to the present age, the modest gentleman is still the representative of the perfect model in the Chinese mind.Xu Zhaoshou systematically combined the philosophical thoughts contained in Chinese people's daily life from the perspective of the integration of Chinese and Western cultures from the following aspects: "Tao follows nature -- Chinese people's world outlook and methodology; the doctrine of the mean -- Chinese people's methodology and life realm; the way of Ethics -- Chinese people's code of conduct; the way of gentleman -- Chinese people's personality ideal.", Starting from the generation, development and contemporary situation of the concept of gentleman, it helps us to re comb the connotation and image of gentleman personality, so that the audience can have a new understanding of the concept of gentleman in traditional Chinese culture.
Xu Zhaoshou is chairman of Gansu filmmakers Association, President of Gansu Contemporary Literature Research Association, executive director of national Contemporary Literature Research Association, and member of China Writers Association. Ministry of education new century talent, is also the national social science fund major project chief expert, the 10th Maodun literature award judge.