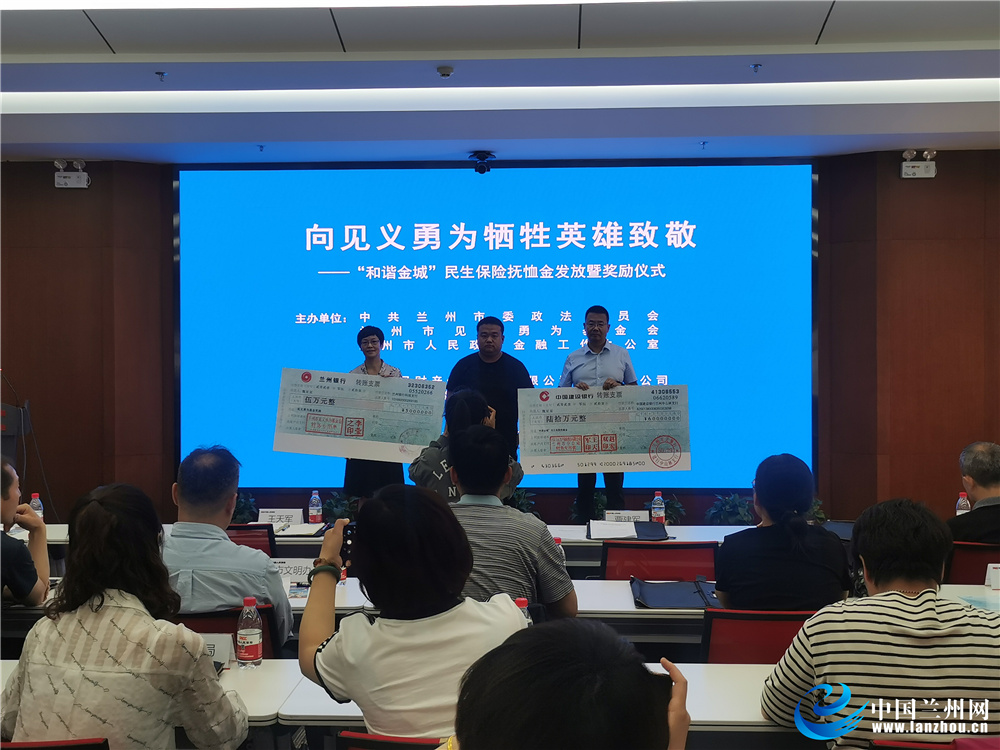 On the afternoon of May 27, Lanzhou "harmonious city" people's livelihood insurance company granted a total of 650,000 yuan of pension and bounty to the families of Wei Xingxing who died because of saving people from drowning.
Wei Xingxing, who comes from Weinan village, Weidian Township, Qin'an County, Tianshui city, was strolling with his friends in the south of Zhongshan Bridge when they met a little girl accidentally falling into the Yellow River, at 21:00 p.m. on September 5, 2020. Because it was the time that the Yellow River was at high tide, he was caught in the torrent and fell into the deep water when he pulled the girl back.
In recent years, it is understood that Lanzhou has made great efforts to maintain social stability, protect the safety of people's lives and property, promote the construction of safe Lanzhou, innovate the government risk guarantee service mode, and explore the operation mode of government funded purchase service, commercial insurance compensation and comprehensive service of insurance brokers. In February 2017, Lanzhou Municipal Government established a comprehensive cooperative relationship with Lanzhou Branch of PICC Property and casualty insurance Co., Ltd on the "harmonious city" comprehensive livelihood insurance project. In 2019, the pension for righteous causes was increased from 500,000 yuan per person in 2017 to 600000 yuan per person.