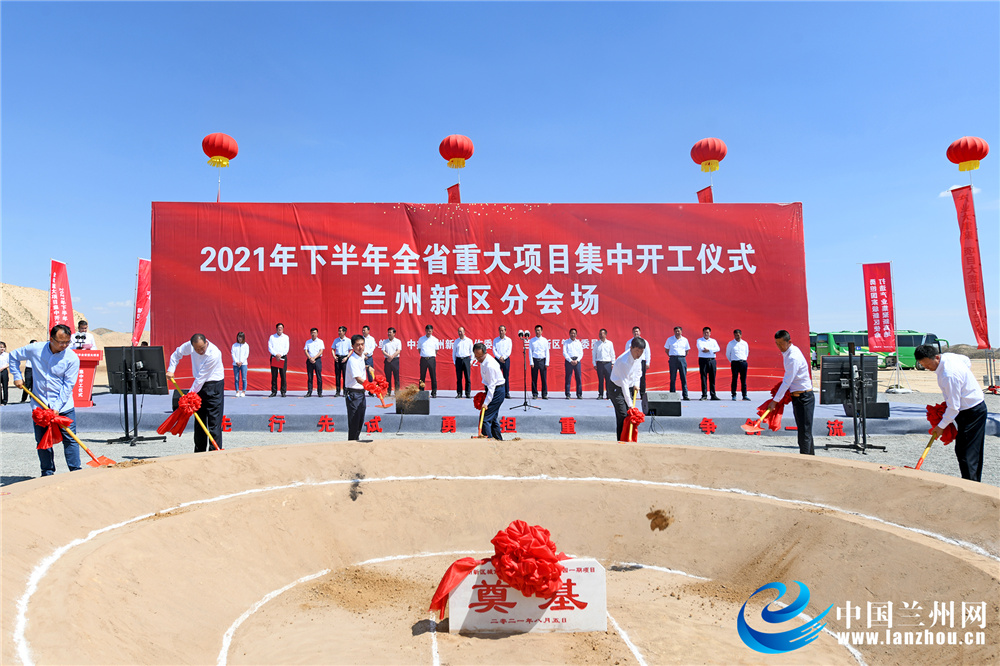 Text: Lanzhou, China, August 5. On the morning of August 5, Gansu Province held a centralized commencement ceremony for major projects in the second half of 2021. Lanzhou new area set up a sub venue at the project site of the urban mineral and surface treatment industrial park. Yang Jianzhong, member of the Standing Committee of Lanzhou municipal Party committee and Secretary of the Party Working Committee of Lanzhou New Area, attended the commencement ceremony at the sub venue. Li Dongxin, deputy secretary of the party working committee and director of the Management Committee of Lanzhou New Area, attended and reported the project situation of the new area to the main venue. Zhang Aisheng, deputy director of the management committee, presided over the commencement ceremony. Niu Chengzhen, Wang Jun, Yang Jun, Wang Yang, sun min, Luo Yaozong, leaders of the new area, and enterprise representatives attended the commencement ceremony.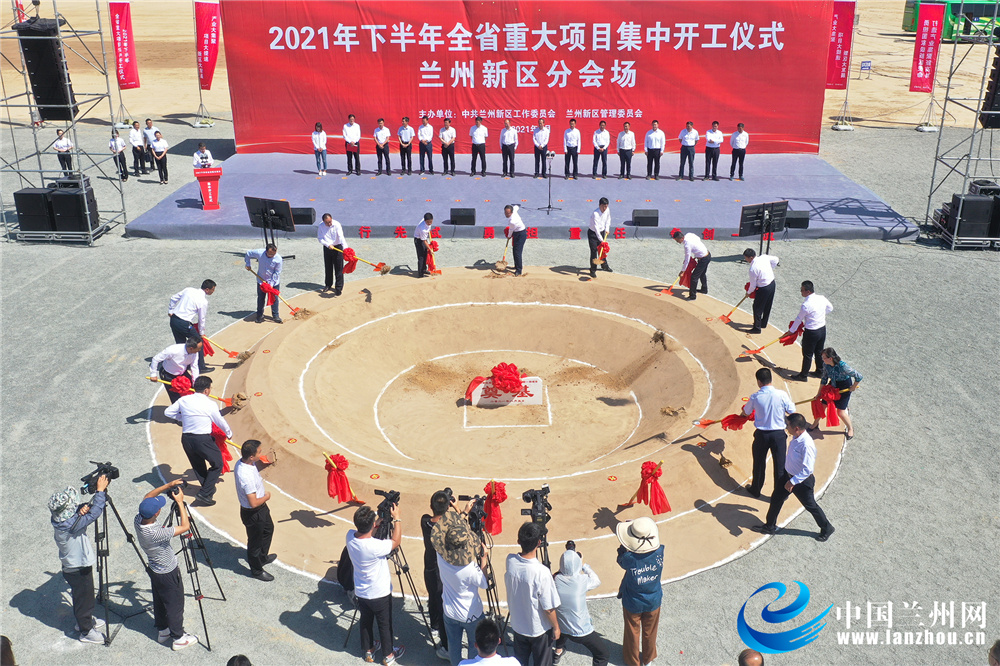 On the same day, 55 projects with a total investment of 52.5 billion yuan were started, including 30 industrial projects with a total investment of 26 billion yuan, covering key industries such as green chemical industry, urban mining, new materials, equipment manufacturing and data information, which will provide strong support for the new district to strengthen industrial leadership and build a solid foundation for development.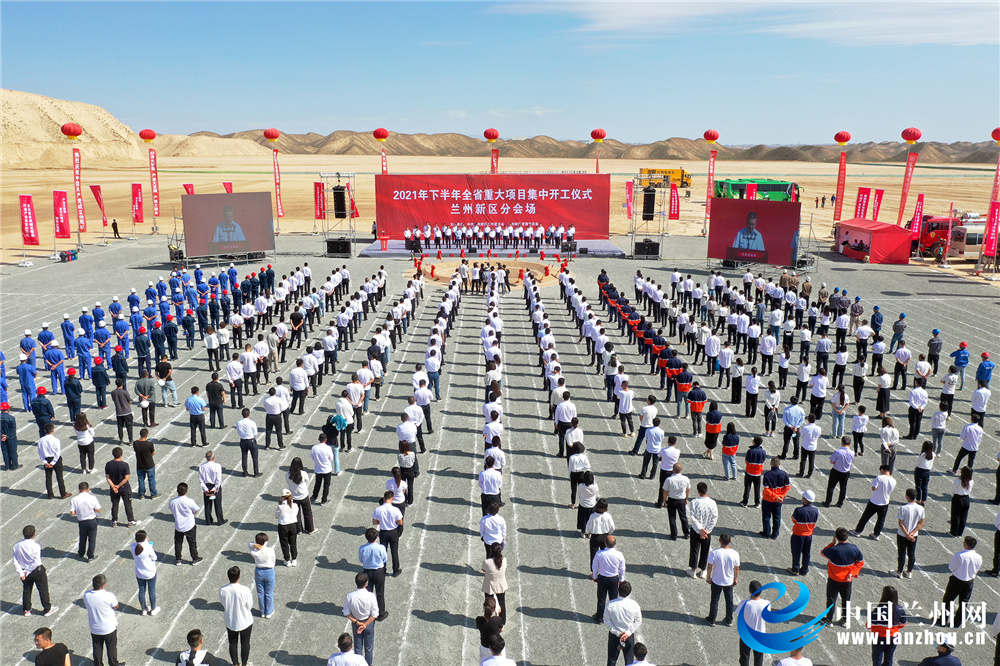 In the first half of this year, Lanzhou New Area adhered to the policy of "shoring up weak links, strengthening the foundation and extending the chain", and promoted the rapid construction of a number of major projects such as Zhongchuan International Airport III and Gansu Defu New Materials II. The GDP growth rate increased by 20.1% compared with 15.2% in the same period of last year, and the fixed asset investment increased by 18.9% compared with 7.4% in the same period of last year. In particular, the construction of Lanzhou New District Urban Mineral and surface treatment Industrial Park has been launched, with a total investment of 15 billion yuan. The project will be constructed in three phases, with a total investment of 4.2 billion yuan in the first phase. It focuses on building four industrial clusters of renewable resources, disassembly and reuse, surface treatment and reprocessing, and warehousing and distribution. After the implementation of the project, it will play an important role in promoting the recycling of resources and the realization of the goal of "double carbon".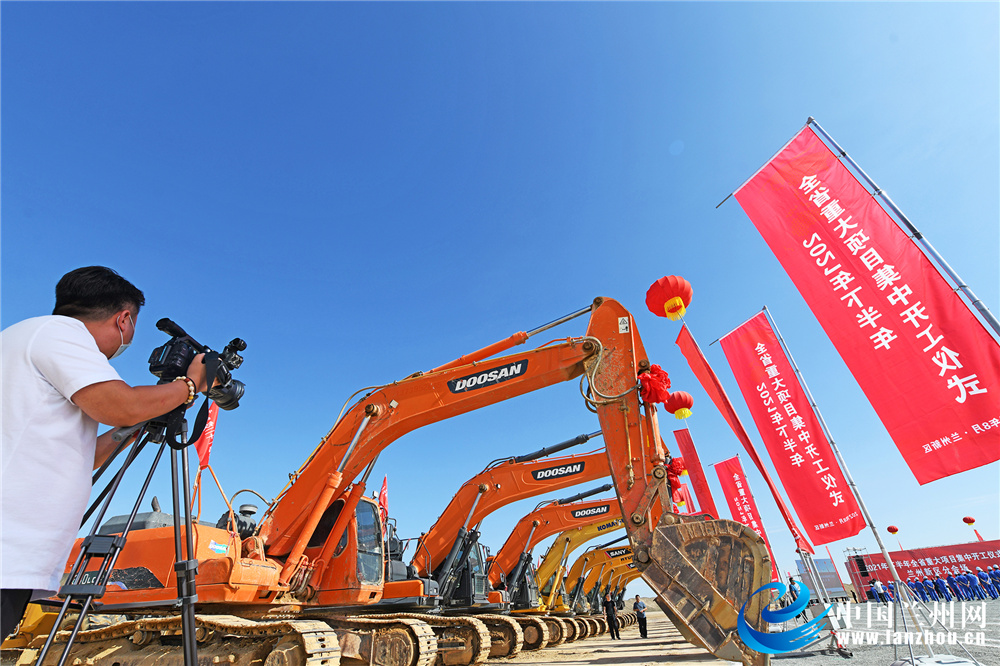 Lanzhou new district will start with the item set as an opportunity, based on the industry development main battlefield, closely around the "3 billions, 3 grade fifty billion, grade 5 billions" industry multiplication operation, the high quality import high quality projects, promoting the construction of projects with high efficiency, high standards improve business environment, strengthen the docking services, increase the elements of security, Build new development advantages of the new district with new achievements in project construction, and contribute new district strength to the high-quality leap-forward development of the province.