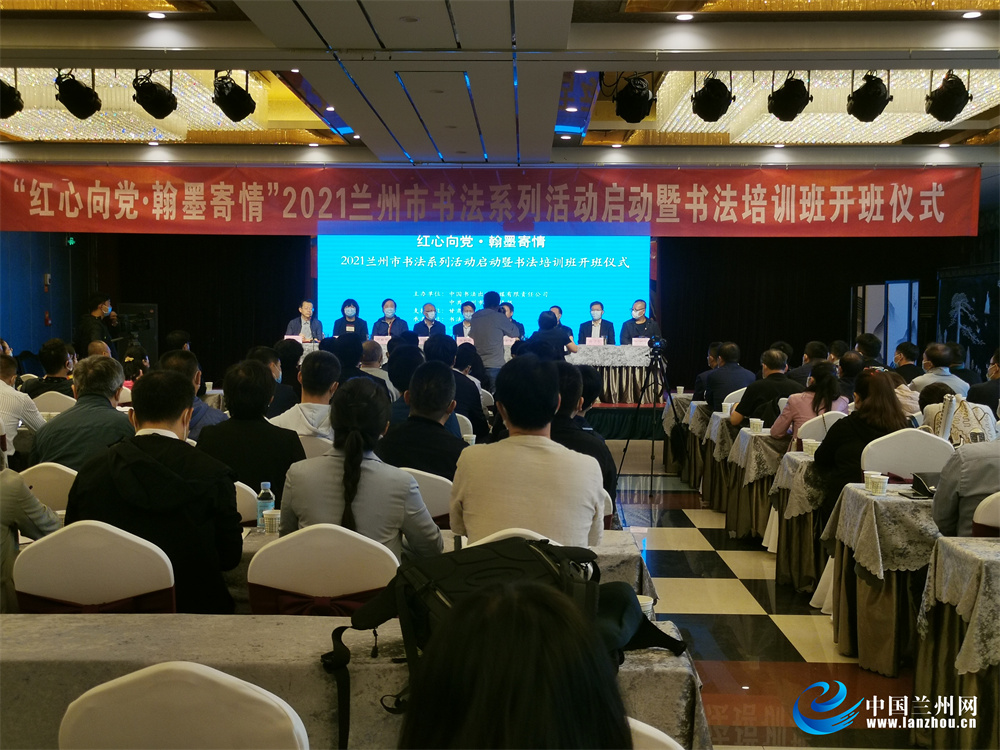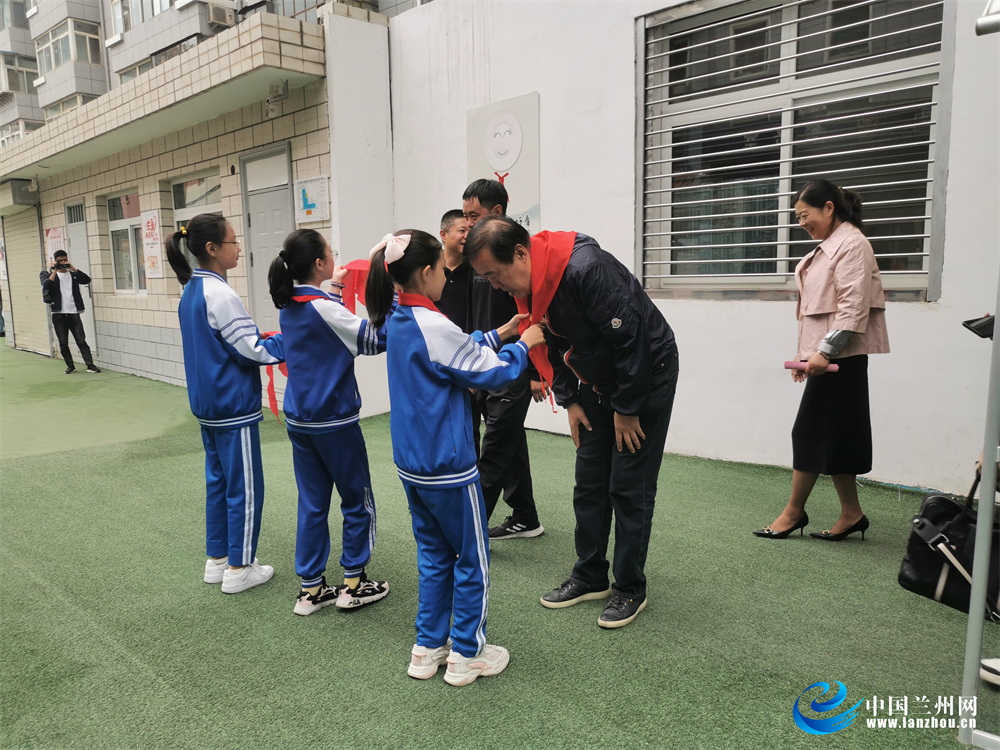 China Lanzhou News Network on September 24 (all media reporter Li Xiao) "It is always a pleasure to greet a friend from afar..." On September 24th, students from Tongwei Road Primary School in Lanzhou City, dressed in Hanfu, welcomed Shao Peiying, a member of the Seal Script Professional Committee of the Chinese Calligraphers Association and Vice Chairman of the Tianjin Calligraphers Association, with traditional etiquette, to share his experience and gained knowledge of learning calligraphy.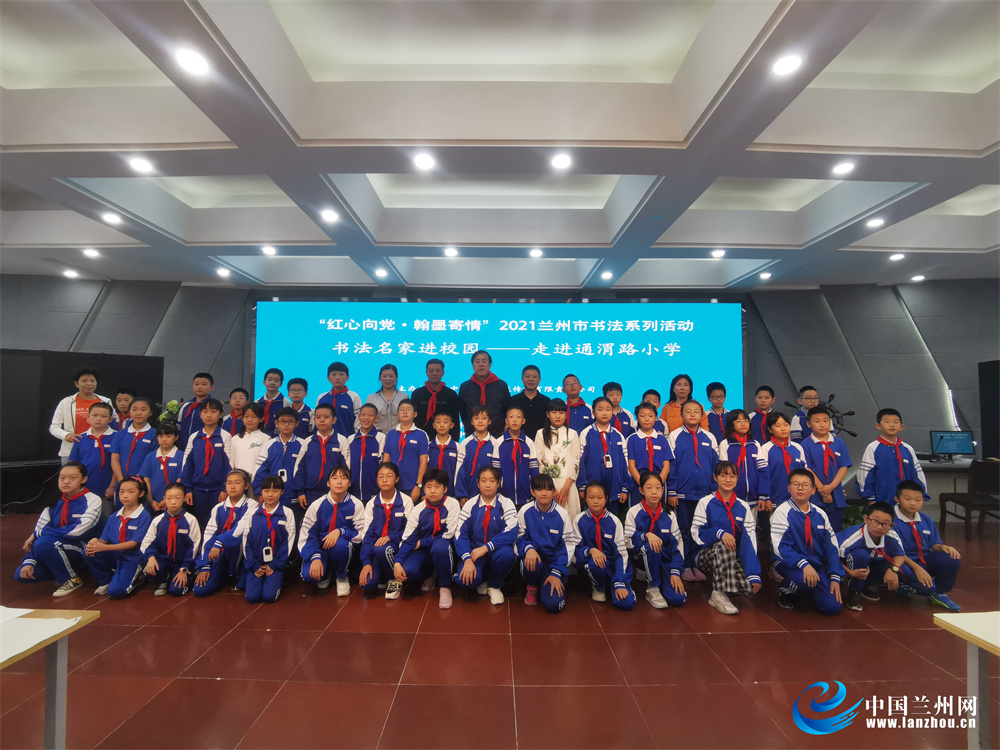 At 10 o'clock in the morning, the students of the calligraphy interest class came to the school's calligraphy practice room early, waiting for the arrival of the calligrapher Shao Peiying in an orderly manner. As soon as Shao Peiying entered the door, he was warmly welcomed by the students. Teacher Mou from the Calligraphy Club of Tongwei Road Primary School said happily, "For these children with a certain foundation, the professional guidance given by famous calligrapher to children will accelerate the improvement of children's understanding of calligraphy, which is a very precious experience for them."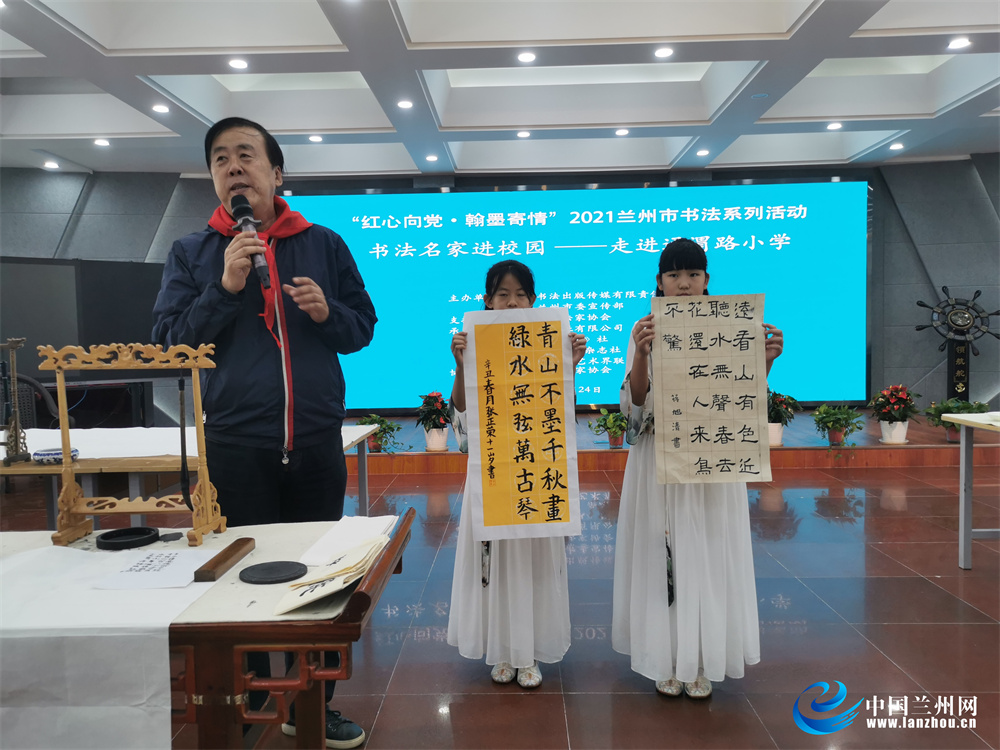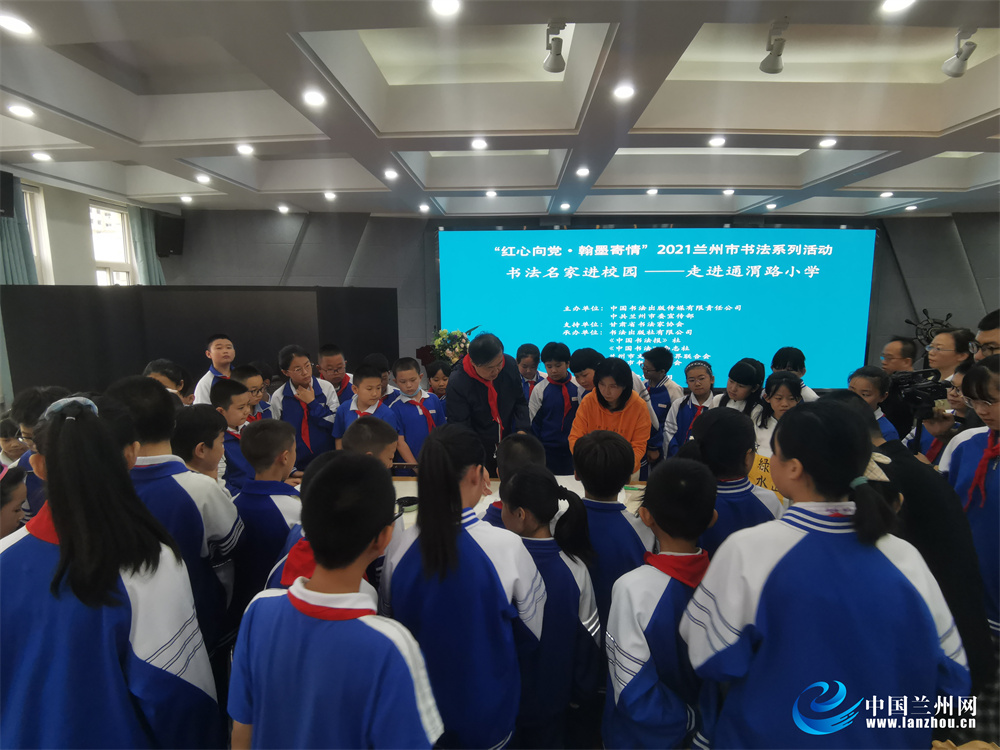 The calligraphy practice room is full of fun. Shao Peiying shared his own story of learning calligraphy with the students, and also gave targeted guidance to the students' calligraphy works. Wang Quanjin, grade 6 of Tongwei Road Primary School, told reporters that this is not the first time the school has organized an event to invite famous calligraphy masters into the campus. "The calligraphy I wrote before was rather rigid. Today, the teacher taught me how to express the overall agility of the work through the size of the words, which is very useful to me."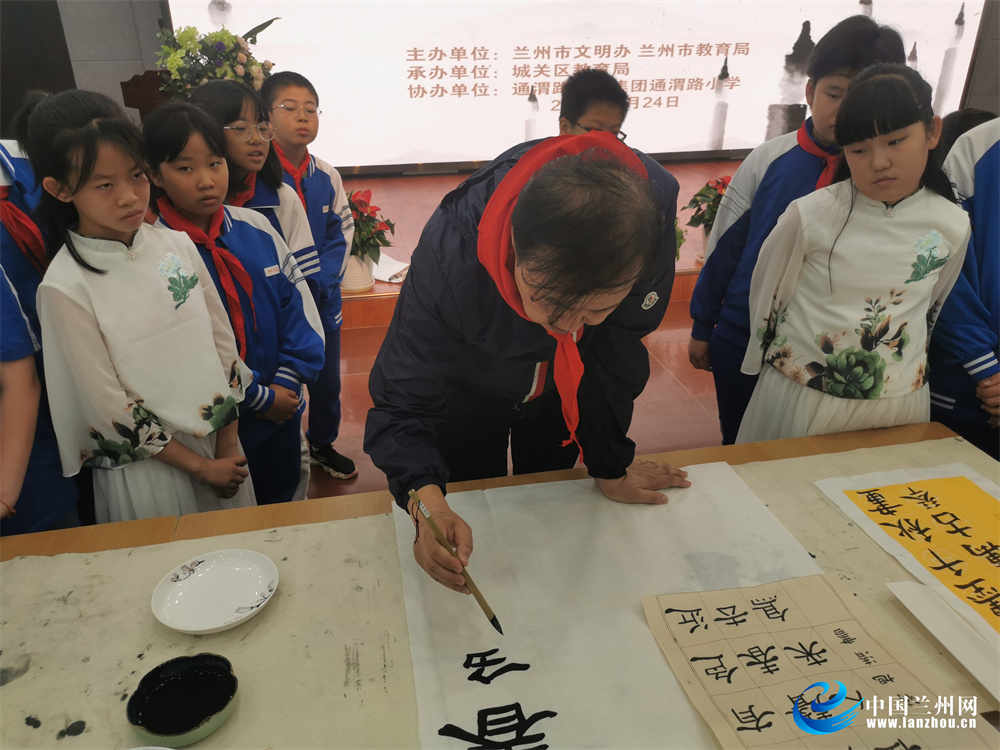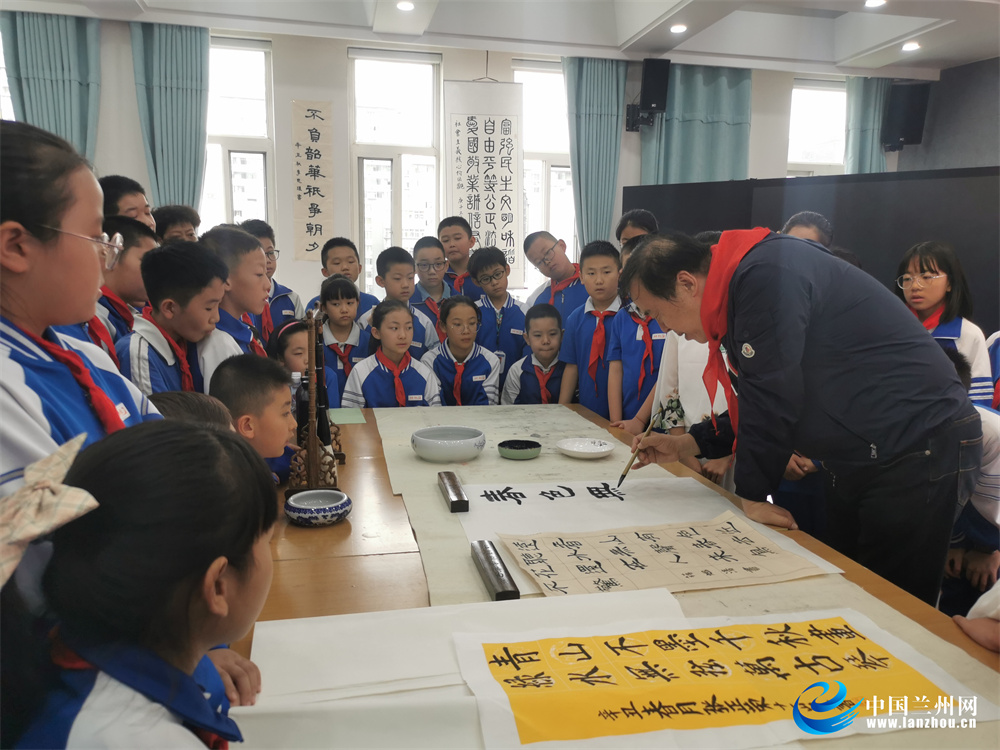 The "Calligraphers Entering Campus" is part of the 2021 Lanzhou calligraphy series of "Red heart to the party, calligraphy sends love to the party". In recent years, Lanzhou has continued to strengthen the inheritance and promotion of excellent traditional culture. It has successively held "Hundred Calligraphers Nationwide Write Lanzhou", "Hundred Youth Nationwide 'Lanting Award' Winners Write Lanzhou", "Hundred Lower Case Calligraphers Write Lanzhou", and other "Baizihao" calligraphy creation exhibition and the 5th Western China Calligraphy and Seal Cutting Works Exhibition. More than 300 calligraphers such as Su Shishu, Sun Xiaoyun and Zheng Xiaohua were successively invited to write Lanzhou in different ways and created 533 works. At the same time, using various cultural platforms to set up calligraphy topics, Lanzhou also invited calligraphers to hold large lectures and salons to share creative experience, teach calligraphy skills. These promote the prosperity and development of calligraphy art in Lanzhou.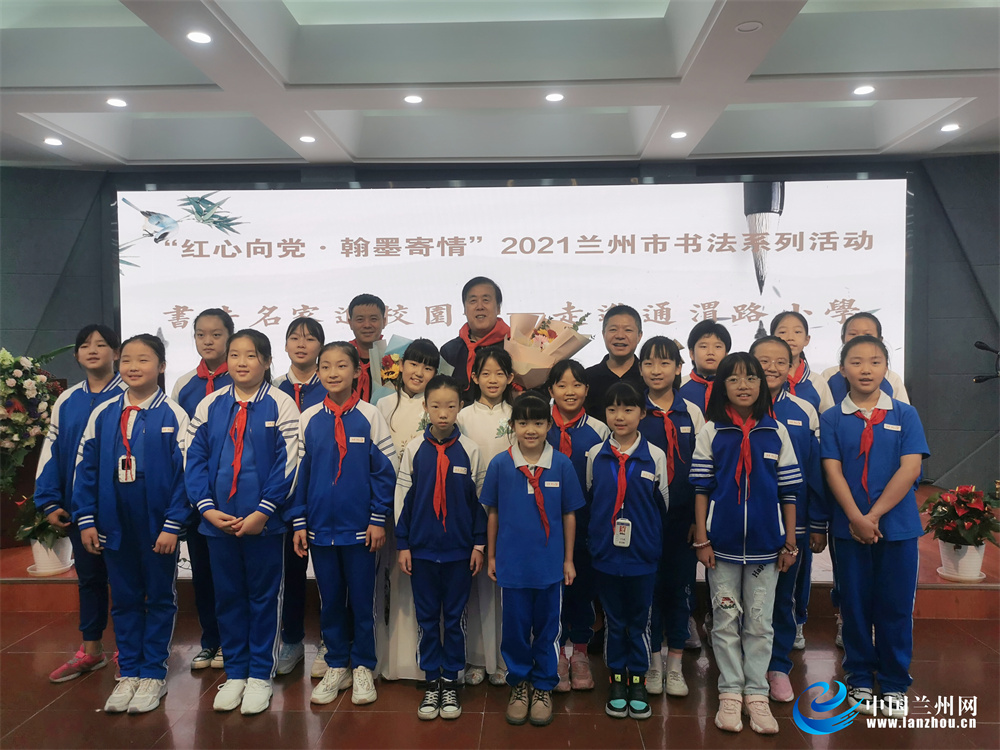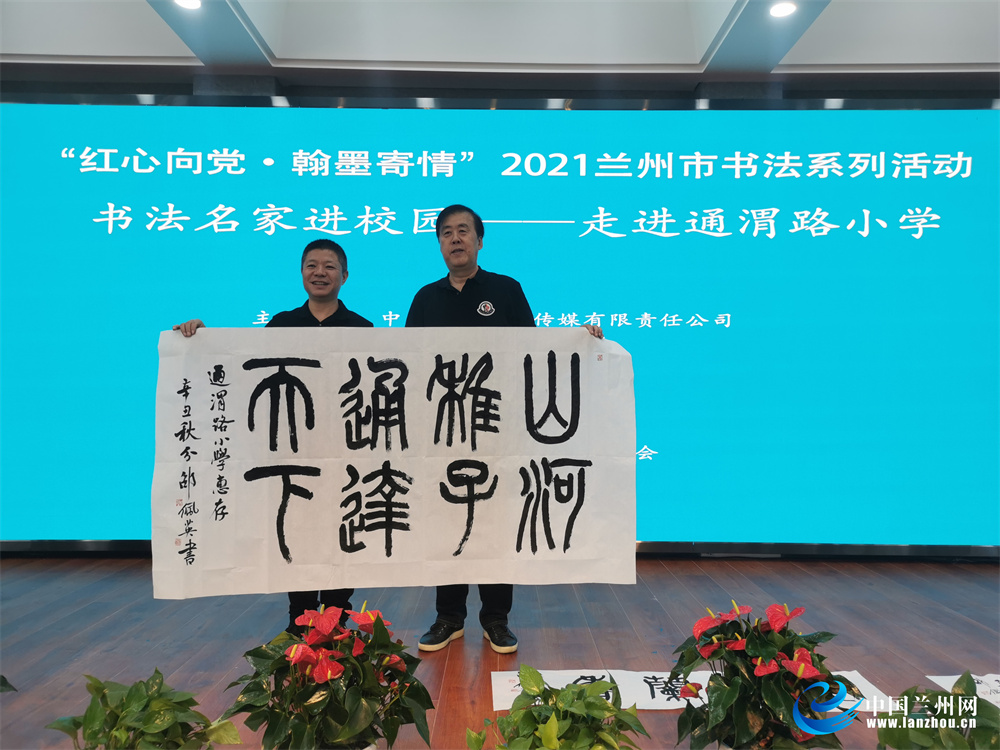 It is reported that on that day, calligraphy public welfare training course, calligraphy academic seminars and other activities of "Red heart to the party, calligraphy sends love to the party" were also carried out simultaneously, which have attracted much attention.
稿源:This is Lanzhou 编辑:周文渊